Bhubaneswar: On May 3, Cyclone Fani hit Odisha. Sixty-four people lost their lives and property worth hundreds of crores of rupees got damaged. The Naveen Patnaik Government's 'zero casualty' policy for natural disasters and the near accuracy of the meteorological department's early warning system helped reduce loss of lives. The Odisha State Disaster Management Authority and Odisha Disaster Rapid Action Force set up after the deadly cyclone of 1999 helped evacuate a record 1.2 million people, and almost 7000 kitchens, catering to 9000 shelters, were made functional overnight.
The State Government is in the process of releasing a report on Fani-induced damage, losses and recovery costs across all sectors, including tourism. But current estimates suggest that damages borne by public sector tourism properties amount to about Rs. 25 crore, while the private sector has suffered damage amounting to over Rs. 130 crore. The total revenue loss for the tourism sector is being pegged at over Rs. 1300 crore.
The tourism industry in Odisha is putting up a brave fight and working in unison to rebuild and revive. Timely fiscal relief to tourism entrepreneurs can go a long way in 'building back better' a sustainable tourism industry, after the calamity.
Incomes of close to six lakh persons across Puri and Khordha, directly and indirectly dependent on tourism, have been severely impacted, throughout May and June. They include guides, photographers, transport and logistics providers, food & beverage providers, boatmen, artisans, tourism-dependent retailers and hospitality sector staff, among others.
At the fifth meeting of the Governing Council of NITI Aayog held recently, Chief Minister Patnaik proposed that natural calamities should be a criterion for according Special Category Status to states, while asking for Rs. 5228 crore aid in the wake of the huge devastation caused by Cyclone Fani to public infrastructure, property and livelihoods of the people in the State. He also sought an allocation for 5 lakh permanent houses to replace the habitations damaged in the cyclone. The RBI has issued a circular detailing relief measures to be provided by banks in areas affected by natural calamities.
"The government should instruct all financial institutions to give a two-year moratorium on repayment of principal and interest of existing term loans," said J K Mohanty, CMD, Swosti Group of Hotels (also Chairman of Hotel and Restaurant Association of Orissa (HRAO) and IATO Eastern Region). "Besides, they should be instructed to disburse fresh term loans for reconstruction, restoration and rehabilitation works of all affected hotels with interest-free moratorium for a period of two years. These fresh applications should be sanctioned within 30 days from the date of submission of loan application."
During 2018, Odisha witnessed a total of 1,52,08,540 DTAs and 1,10,818 FTAs clocking 9-10 per cent YoY growth. The top 10 source markets for FTAs are the USA, the UK, Japan, China, France, Germany, the Netherlands, Italy, Malaysia and the CIS, with the top four contributing over 30 per cent of total FTAs. The State is very keen on promoting Odisha Tourism in the Middle-East.
From average tourist spends and duration of stay (2-3 nights, currently) deduced through tourist surveys, albeit differently for domestic and foreign tourists, the total sectoral revenue is estimated at Rs. 150.5 billion for 2017-18. At a constant CAGR of 9 per cent, it would have touched Rs. 164 billion during 2018-19. "Needless to say, earnings will take a dip during the current financial year. But the government is striving to boost short-term returns through events and attract strategic investments for the enrichment of the tourism ecosystem," according to Vishal Kumar Dev IAS, Commissioner-cum-Secretary, Odisha Tourism and Odisha Sports.
"We want to develop priority destinations outside the Golden Triangle" – Jyoti Prakash Panigrahi, Minister for Tourism, Government of Odisha
The Hotels & Restaurants subsector, which forms the organised component of the tourism sector, contributed 10.37 per cent to State GDP in 2017-18. Overarching estimates peg the contribution of the tourism sector at about 13 per cent of State GDP.
The key challenge to collecting credible tourism statistics is the predominantly unorganised nature of tourism in India in general and Odisha in particular. But the most credible estimate can be based on NCAER (National Council of Applied Economic Research) studies assuming an annual growth rate of 2 per cent, through which the current direct employment in the tourism sector in Odisha will be around 7.5 lakh, of which the hotel and lodging subsector would be accounting for approximately 70,000 employees. An indirect employment multiplier of four can be safely assumed for the tourism sector.
Rs. 168.10 crore has been budgeted for the Department of Tourism (DoT) in FY 2019-20, of which tourism infrastructure development constitutes Rs. 90 crore while Rs. 34 crore has been provided for publicity and promotion.
IMPACT OF FANI
The Category-4 storm has wreaked havoc across 14 of the 30 districts in Odisha virtually destroying the State's principal tourism hubs of Puri, Konark and Bhubaneswar – Odisha Tourism's Golden Triangle.
The killer cyclone that cut a swath through the Puri coast has left almost all the 500-odd hotels devastated. Many of the hotels that bore the brunt of the cyclone dot the 10 km-long beach.
Tourism hubs like Puri continued to wear the look of a war-torn zone in late June.The 180-year-old sea-facing BNR Hotel in Puri, which has hosted the likes of former US First Lady Jacqueline Kennedy, Rabindranath Tagore and Jawaharlal Nehru, is badly damaged and now stands as a painful testimony to Fani's mindless onslaught. This time of the year, being summer vacation time, is supposed to be the peak season for tourism. The cyclone has resulted in unimaginable financial losses to the sector. The government had issued a travel advisory to discourage tourists from visiting Puri till June 15.
Telecommunication and power distribution infrastructures are yet to be restored in many parts of the State. The southwest monsoon will further delay restoration and rehabilitation efforts.
More than 50 per cent of the total visitors to the State visit the Golden Triangle. While there will be no long-term impact, the short-term outcome is heartbreaking for the local community. The next three to four months could be really hard for all.
"Power and water supply have been fully restored in tourism destinations. We estimate that footfalls in Puri will rise to over 75 per cent of average monthly footfalls in July, with the Rath Yatra" – Vishal Kumar Dev IAS, Commissioner-cum-Secretary, Odisha Tourism
While Bhubaneswar and other prime tourism destinations have recovered from the impact of Cyclone Fani, Satapada which suffered the landfall and Puri's municipal jurisdiction which houses most of the hotels, especially on the beach front, would take longer to resume services. According to the DoT, power and water supply have been fully restored in tourism destinations. But the quantum of damage to building facades and furnishings and essential infrastructure within premises is a mammoth task to undo. "We estimate that by the end of June 2019, tourist footfalls in Puri will rise to 40-50 per cent of average footfalls for the month, which might hopefully rise to over 75 per cent in July with the Rath Yatra," said Dev. Over 20 lakh visitors attended Rath Yatra in 2018.
However, hotel owners complain that the biggest impediment to reopening the hotels is the lack of resources. "Many of the hotels don't have enough resources and manpower to clean the rooms. We need a helping hand," said Ramakrushna Dasmohapatra, President of the Hotel Owners' Association of Puri.
Debu Patnaik, who owns Hotel Crown in Bhubaneswar, said hotels in Puri may have suffered damage to the tune of Rs. 2000 crore. Several technology-based tourist attractions such as light & sound shows at Dhauli Stupa, Konark Sun Temple and Bindusagar Pond will take time to resume functioning, given that the damaged equipment needs to be repaired or replaced.
Hospitality properties run by the Orissa Tourism Development Corporation (OTDC) under the brand name Panthanivas have suffered extensive damage, amounting to over Rs. 24 crore. While the immediate priority is to repair and operationalize them based on the 'build back better' principle, the strategic move is to lease out the properties to established private sector hospitality players to step up the quality of the estates from the perspectives of facility, service, experience and aesthetics. In terms of funding, apart from tapping insurance, OTDC is in discussions with donors and international aid agencies to divert the existing loans and grants towards post-Fani reconstruction and revival projects. The government is also facilitating the grant of soft loans to private sector entities to fund their repair and revival requirements.
In terms of reviving the tourism sector, the immediate priority has been to restore power supply lines which is central to restarting supply chains of consumables and ensuring tourist comfort. The micromanagement in terms of compensating for losses and restoring the hygiene of the tourism ecosystem is focused more on the unorganised clusters like boatmen, heritage precincts, tour guides, arts & crafts villages etc.
Having said that, the rest of Odisha has several beautiful offerings, especially in the ecotourism realm. Western and Southern Odisha, especially Deomali Hills in Koraput, Jirang (the 'Tibet' of Odisha) and Daringbadi Hills hope to receive tourist attention during the monsoon. Tourism in and around Chilika Lake also is as vibrant as always.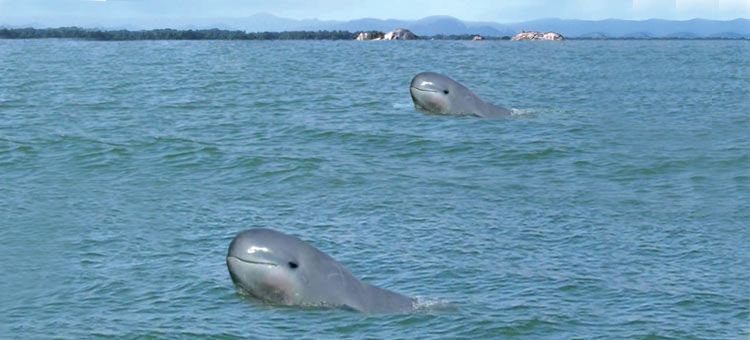 POLICY & INCENTIVES
Odisha Tourism has the following themes as its focus: Spiritual & Heritage, Coastal & Wetland, Ecotourism, Wildlife, Handicrafts, Ethnic Tourism and Fairs & Festivals.
The government is trying to attract investments in integrated beach destination development, which would transform the day trip tendencies of tourists to a longer duration stay. While luxury and semi-luxury beach resort development all along the sea coast, including Talsari – Udaypur, Chandrabhaga, Shamuka (Puri) and Gopalpur would ensure perennial demand, special projects such as an annual beach camping festival, a revived surfing and sea sports festival at Chandrabhaga, and other flagship festivals such as the Sand Art Festival would attract the seasonal surge.
"We have revived the process of mechanical beach cleaning which would resume soon," informed Dev. "The signature experiences which we wish to popularize further are the receding beach at Chandipur; coastal cuisine of Odisha; sea sports and the coastal wildlife."
On the religious tourism front, several projects under the PRASAD scheme focus on enhancing the comfort and experience of pilgrims. The strategic objective of DoT is to develop Puri to global standards while retaining its spiritual essence.
The government has sought Expression of Interest (EoI) to ascertain the scope for water-sports and water recreation, and has received promising response. "We are also in the process of stakeholder consultations for proliferating Camping and Caravan Tourism which are closely linked to the genre of adventure. Cross-country cycling is another exciting prospect which can be activated in concurrence with camping. We intend to target Wellness Tourism and niche areas like Homestays and Caravan Tourism in the next five years through targeted incentives and actionable guidelines," said Dev.
The Government of Odisha has developed the online Single-Window portal, GO SWIFT (Single Window for Investor Facilitation and Tracking), to transform the B2G interface through the entire investment lifecycle.
NEW WEBSITE
Enthused by the spike in domestic and foreign tourist arrivals, DoT has gone for a revamp of its website. In the new portal, the State has deployed Adobe Experience Manager (AEM) that conflates artificial intelligence and analytics to provide better services to the tourists. The department has gone for aggregation of five websites into one to create a consolidated portal as a one-stop-solution and a single identity of Odisha for tourists. Among states, Odisha is pioneering use of AEM platform in the country which is also leveraged by Incredible India portal. AEM enables customized and personalized user experience based on the user's search preferences and ensures enormous cloud repository to maintain and manage digital assets. With AEM, the new website will be mobile-friendly and have a very strong analytics engine. DoT plans to feature on the website an end-to-end trip planning capability, including online booking of various trails and tour packages by DoT-recognised travel agents, and rooms under Panthanivas (OTDC) and OYO.
"We are very keen to operationalize the AEM platform, which will go live along with the gamma-launch of the revamped Odisha Tourism website," said Dev. "We intend to launch the final phase of this revamp in June 2019."
Tourism Minister Jyoti Prakash Panigrahi is bullish about developing Balasore into a tourism hub. Panigrahi recently visited the Udaypur-Talasari sea beach in Balasore. Udaypur-Kirtania marine drive, lighting facility at Talasari marine area, development of Chandaneswar and Baba Bhusandeswar shrines, hanging bridge at Talasari and a deer park are all on the cards.
HOSPITALITY SECTOR
While development statistics for 2018-19 will be published soon, as per the 2017-18 statistical report, Odisha has 315 hotels in the High Spending Group (HSG) offering 10,822 beds, 418 Medium Spending Group (MSG) hotels with 9065 rooms, and 1864 Low Spending Group (LSG) hotels adding 38,558 rooms. At present, most of the new investments in the hotel sector are coming up in and around the Golden Triangle. According to Dev, Odisha is building its hotel room inventory to a Tourists per Category Room Ratio matching the national average (7500) from the currently stressed ratio of over 9000.
Leading hoteliers and hospitality players had pledged Rs. 6.25 billion of fresh investments during the biennial investors' conclave – Make in Odisha 2018. Among key investment intents announced during the Make in Odisha conclave held in November 2018 were Mayfair Hotels' five-star deluxe resort, including a golf course at Satapada, besides a complex with a world-class Convention Centre and 250 rooms in Bhubaneswar; IntelliStay Hotels' project to set up two star category hotels catering to MICE tourism with 250 keys and 55 keys at Bhubaneswar and Konark respectively, besides eco-resorts at select locations in the State; Taj Hotels' proposal to invest in a property at Kalinganagar, Jajpur, under Ginger brand; Lemon Tree Hotels' plan to invest in a luxury hotel in Bhubaneswar; Kamat Hotels, which operates properties in Bhubaneswar, Puri and Konark, expansion with three new properties, besides exploring opportunities to manage ecotourism properties run by the Forest & Environment Department of the State; and lodging real estate firm SAMHI Hotels' intent to invest in developing brown field projects in Bhubaneswar.
"There are also a few attractive medium scale resort investment proposals for Koraput that we have received through the State Single-Window," added Dev. "Additionally, we have been engaging in extensive consultations with experts and public delegations, including heritage properties potentially totaling over 50, on the way forward to ensure the sustainable growth of homestays in Odisha. I mention this because the key challenge to overcome is an acute shortage of experience-rich hospitality accommodation units."
Of the 13 'star' category hotels in the State, only two are in the five-star deluxe category. In a fillip to the tourism sector in Odisha, large hotel brands such as Vivanta by Taj, Hyatt, ITC and Crowne Plaza have lined up plans for putting up properties in the State. All the new hotels will be coming up in Bhubaneswar. Taj has announced the opening in early 2020. Others are yet to do so.
A total of over 1200 acres of land bank has been identified across Bhubaneswar, Puri, Daringibadi, Koraput, Rayagada and other tourist destinations, excluding Shamuka Beach Project. Shamuka Beach Project master plan encompasses an area of over 972 acres and is intended to decongest Puri. The tourism project which will see a PPP model envisages four plush five star hotels, a convention centre of international standards with a seating capacity of nearly 1500, boutique hotels, international spa and wellness centres, an entertainment zone and sports facilities.
The Odisha Government recently allocated 42.5 acres of land for seven tourism projects, which will bring in Rs. 354.34-crore investment to the State. The approved projects, include Golf Resort at Satpada in Puri to be developed by Mayfair Hotels and Resorts with an investment of Rs. 125 crore; Gopalpur Palm Resort at Udaypur in Ganjam to be developed by Swosti Vacations Club (Rs. 64.58 crore); and a 4-star hotel at Trisulia in Cuttack to be developed by Lalchand Resort (Rs. 54.5 crore). Luxurio Assets will develop a resort at Gopalpur (Rs. 49.8 crore) while Lifeline Multi Venture will develop a resort at Tampara in Ganjam (Rs. 49.8 crore).
CHILIKA LAKE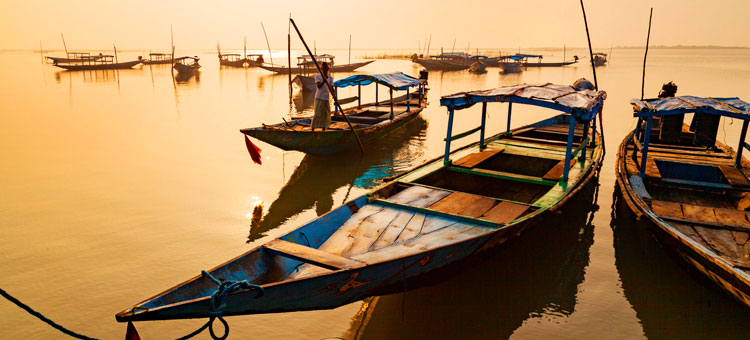 While Chilika Lake's Satapada is famous for the Irrawaddy Dolphin (single largest habitat in the world), extreme care is a must while deciding how to market and how much to expose these natural ecologies.
Tourists coming to Chilika Lake will soon be able to avail cruise and boat house lodging facilities. Similarly, floating restaurants which adorn the backwaters of Kerala will also now be seen in the brackish water lagoon.
A master plan in this regard has been prepared and in the initial phase, 32 acres of land at Rambha and 80-90 acres at Satapada have been identified by the government where infrastructure for the project will be developed.
ECOTOURISM
Keen to increase tourist footfalls, the Odisha Government has shown the green light to the development of ecotourism destinations endowed with natural wealth. The project, a joint venture of Tourism and Forest & Environment departments, is being executed at 30 places in 22 districts. While the Forest & Environment Department is developing the required tourist infrastructure at these places, most of which are wildlife sanctuaries and water bodies, the DoT is undertaking global marketing and communications. In 2018, over 10,000 tourists visited the State for ecotourism. Officials of the Forest & Environment Department said, "Infrastructure development is in an advanced stage at several places, including Mangaljodi on the banks of Chilika Lake. Known as the bird watchers' paradise, Mangaljodi now has a state-of-the-art bird interpretation centre. At least a dozen rooms, watchtowers and nature trails are being established."
Some of the must-visit Wildlife & Ecotourism spots are Simlipal (tigers); Chilika (birds and dolphins); Chandaka (wild elephants); Gahirmatha (turtles) and Bhitarkanika (crocodiles). Other sites being developed by the government as part of the ecotourism project include Berhampura, Barakhandia, Dhodrokusum, Kumari, Jamuani, Deras, Godibari, Badmul, Tarava, Chhotkei, Daringibadi, Belghar Dangmal and Barbara.
SPORTS TOURISM
Odisha is especially looking forward to sports fans visiting and exploring the State. The ongoing FIH World Series in Bhubaneswar has received a modest response. Cuttack will be hosting the Commonwealth Table Tennis Championship in the third week of July, during which visiting spectators and participants can enjoy the diverse experiences offered by the twin cities, apart from travelling to nearby destinations in the Buddhist Circuit as well as the Golden Triangle.
Odisha, especially capital city Bhubaneswar, is trying to position itself as a sports hub of global repute. Its acclaim as India's only Smart City in The World's Top 20 Smart City List 2017, is helping in this direction. In 2018, Odisha Tourism unveiled its new tagline 'India's Best Kept Secret' and went on to sponsor the national hockey team in a five-year endorsement deal. Sports Tourism is one of the new thrust areas for the government. In 2017 July, the State hosted the 22nd Asian Athletic Championships and in November 2018, the Hockey Men's World Cup.
The tourism industry in Odisha is putting up a brave fight and working in unison to rebuild and revive. The Rath Yatra on July 4 could well be the immediate dip stick on how tourists perceive Odisha's readiness to welcome them. In fact, many hotels and attractions have reopened partially and tourists have started to return while restoration works continue. Such is the magical spell of 'India's Best Kept Secret'. Timely fiscal relief to tourism entrepreneurs, can go a long way in 'building back better' a sustainable tourism industry after Cyclone Fani.
ODISHA BEACH IS ASIA'S FIRST TO GET 'BLUE FLAG' TAG
The Chandrabhaga beach on the Konark coast of Odisha became the first in Asia to get the Blue Flag certification — the tag given to environment-friendly and clean beaches, equipped with amenities of international standards for tourists. It was awarded the honor on World Environment Day on June 5. To achieve the Blue Flag tag, a beach must be plastic-free and equipped with a waste management system. Clean water should be available for tourists, apart from international amenities. The beach should have facilities for studying the environmental impact around the area. The standards were established by the Copenhagen-based Foundation for Environmental Education (FEE) in 1985.
PRIORITY DESTINATIONS
Over tourism and resultant compression during peak season have been issues facing the Golden Triangle for so long. A silver lining in the aftermath of Cyclone Fani is that it gives Odisha the opportunity to remodel and restructure the development pattern in the Golden Triangle. "From now on the government supervision exercised over development will be more disciplined in terms of optimizing land use," confirmed Vishal Kumar Dev IAS. Apart from the Golden Triangle spokes, 11 priority destinations have been identified by the State Tourism Advisory Committee.
Talasari and Chandipur Beaches – With a coastline of 480 km, Odisha is blessed with the cleanest beaches in India
Bhitarkanika National Park – India's second largest mangrove ecosystem after the Sunderbans with hundreds of crocodiles; the Amazon of India; the largest known rookery of Olive Ridley sea turtles
Simlipal Tiger Reserve – Odisha's foremost wildlife sanctuary with night stay camps
Chilika Lake Region – Asia's largest brackish water lagoon and the largest wintering ground for birds in the sub-continent. It is also the single largest habitat in the world of Irrawaddy Dolphins
Tampara Lake Region – One of the largest fresh water lakes in the State. The Integrated Coastal Zone Management Project (ICZMP) of Odisha plans to develop the site into an ecotourism hot spot in the near future
Gopalpur Coast – Spectacular sunrise and sunset views; seafood; and adventure sports, courtesy Kalinga Divers Association
Chandaka Elephant Sanctuary – Many watch towers to observe wildlife; rest houses for night halt
Deomali Hills, Koraput – The highest peak in Odisha and home to tribal communities like Kandhas, Parajas, Bhumia, Malis and Bhotias. Haven for adventure sports
Debrigarh Sanctuary and Hirakud Dam – Perfect setting for sighting Leopards, Indian Bisons, Wild Boars, Sambhars, Peacocks and the endangered four-horned antelope 'Chousingha'
Buddhist Circuit – Udayagiri, Ratnagiri and Lalitgiri form the triad
Satkosia Tiger Reserve – Offering many attractive night stay camping options
TURTLE TOURISM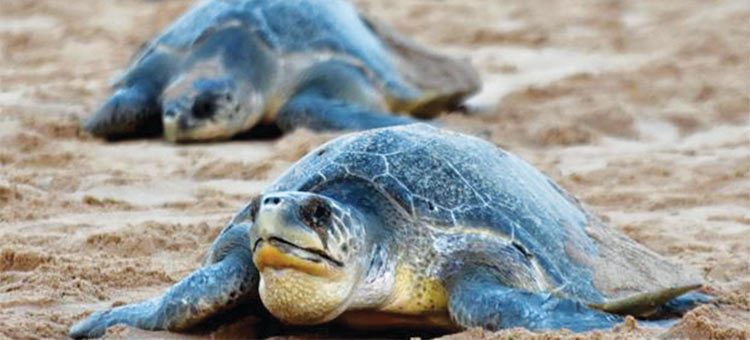 Did you know that Odisha has half of the world's Olive Ridley turtle population and 90 per cent of India's turtle population? In January, Odisha's Puri beach witnessed its first turtle festival where environmentalists got together to promote ecotourism and talk about the conservation of Olive Ridley turtles.
Olive Ridley turtles have a fascinating life cycle that contributes significantly to the marine ecosystem. The turtles after having travelled from Sri Lanka and the Maldives, congregate and mate in waters just off Odisha's shores at Gahiramatha, Rushikulya, Devi and other areas.
UDAN RCS
The five airports covered under the UDAN RCS are Bhubaneswar, Jharsuguda, Jeypore, Rourkela and Utkela (Kalahandi) in which Bhubaneswar and Jharsuguda airports have been operationalized. Jharsuguda has been renamed Veer Surendra Sai Airport recently.
AIR CONNECTIVITY
Bhubaneswar: Direct connections to Kuala Lumpur and Bangkok. Soon to Dubai and Singapore
Greenfield airports planned at Rayagada, Paradip, Dhamara, Angul and Kalinganagar
MICE TOURISM
While Bhubaneswar, Puri and Cuttack have good quality infrastructure to organise MICE events, the more fundamental challenge is to design and build a wholesome tourism experience for MICE tourists. The mega investment proposals for convention centres that the government has been receiving in recent times are geographically limited to the Golden Triangle. As the tourism sector evolves in Western Odisha, which is primarily business and industry-intensive, Odisha may begin to see MICE investments flowing in as the demand crystalizes.
BEST TIME TO VISIT
October to March
SWADESH DARSHAN
Theme of the circuit: Odisha Coastal Circuit
Sanctioned Cost: Rs. 7649.04 lakh
Date of Sanction: 19-09-2016
Duration of Project: 24 months
Destinations: Gopalpur, Tampara, Barkul, Satapada
HRIDAY
Name of Destination: Puri
Project description: Shankh Kshetra Heritage Zone, River Musa Environmental Heritage Zone and Balukhanda Recreational Zone
Sanctioned Cost: Rs. 5000 lakh
PRASAD
Name of Destination: Puri
Project description: Beach development and construction of Tourist Facilitation Centre at Puri Shree Jagannath Dham (CRZ clearance awaited); Development of Shree Jagannath Vishramsthali at Puri (Rs. 21 crore); Ramchandi Temple renovation (Environmental NOC and CRZ clearance awaited); Gundicha Temple renovation (nearing completion); Prachi Riverfront Development Project (Rs. 1.6 crore); Maa Mangala (Mausi Maa) Temple renovation (completed)
Sanctioned Cost: Rs. 1000 lakh