Ontario: An interview meeting with Carl Vaz, CEO & Strategy Director, Destination Canada in India, at SATTE 2019 led to an invitation to attend Rendez-vous Canada (RVC) 2019. The Canada visa policy is a boon if your passport is new – the validity of their visa is till your passport expires! It was to be my maiden visit to the second largest country in the world.
Ontario is certainly more than Toronto and Niagara. It's exceptionally beautiful, steeped in culture and heritage, and perfect for experiencing the wild and indulging in outdoor activities.
The Lufthansa flight to Toronto was comfortable and offered ample time to read up on Canada and especially Ontario where we were headed to as part of a trade and media delegation.
Canada attracted 2,87,420 visitors from India in 2018, up from 2,54,000 visitors in 2017. More than 50 per cent of the traffic from India falls within the VFR (Visiting Friends and Relatives) segment followed by business and MICE travellers, and less than 15 per cent is the leisure visitor. Bulk of the travel happens during the summer months of April to June – more than 50 per cent.
"We are doing very well during the summer months," concurred Vaz. "Every month in 2018, India had set new arrival records to become Destination Canada's 7th biggest long-haul market. In 2018, India was the only long-haul market to show growth in arrivals by air, both direct from overseas and via the United States."
India arrivals to Canada are projected to reach 3,09,830 at 7.8 per cent growth in 2019 delivering a projected economic impact of $430 million. The main priority of Destination Canada in India is to push for fall and winter season arrivals. "We want to drive up numbers in September-October (currently 16 per cent of total), and November-December (11 per cent) – grow this 27 per cent of total visitations which arrived from September to December – to touch the 2019 annual target of 3,09,830," explained Vaz.
Marketing messages aimed at India trade in 2019 will witness major emphasis on fall and winter experiences – visit the Canadian Rockies (Alberta) and indulge in unique experiences like dog sledding and lake fishing and proceed to Yellow Knife (Northern Territories) to see Aurora Borealis (Northern Lights)… or arrive in Vancouver (British Columbia) on the west coast, travel to Whistler and Victoria, and proceed to Whitehorse (Yukon) for Northern Lights.
However, the highest province-wise demand for travel from India is for Ontario followed by British Columbia, thanks to the presence of large Indian community and availability of direct flights. From Toronto (Ontario), another major gateway city like Vancouver for Indian travellers, the traditional hot spots have been Niagara Falls (Ontario) and Montreal (Quebec).
As Ontario was the host province for RVC 2019 scheduled at Toronto Metro Convention Center, the trade and media delegations from around the world arrived at Toronto Pearson International Airport and got a chance to explore Ontario, beyond Toronto and Niagara.
Tourism contributes heavily to the economy of Ontario, peaking during the summer months owing to the abundance of fresh water recreation and wilderness found in reasonable proximity to the major urban centers. At other times of the year, hunting, skiing and snowmobiling are popular. This region has some of the most vibrant fall color displays anywhere on the continent. Tourism also plays a key role in border cities with large casinos, among them Windsor, Cornwall, Sarnia and Niagara Falls, the latter of which attracts millions of international visitors.
"Since all VFR traffic to Toronto makes it to Blue Mountain, you will see many Indians around" – Patti Kendall, Director, Marketing and Events, Blue Mountain Village Association
India is one of the top 10 international source markets for Ontario, confirmed Lisa LaVecchia, President & CEO, Destination Ontario. "We are working alongside Destination Canada to drive trade marketing and media relations including social media." According to LaVecchia, of the 15 million-plus FTAs, over 1,70,000 were Indian visitors (2016 data). This number can grow substantially considering the vast and diverse tourism offerings Ontario has. "We are educating travel trade partners in India that there is more to Ontario than Toronto and Niagara."
From Toronto Pearson International Airport, we drove two hours to reach Blue Mountain Resort which gets its name from the Blue Mountains, a town in Southwestern Ontario located where the Beaver River flows into Nottawasaga Bay. Blue Mountain Resort is open to public whereas the other ski resorts in the area – Georgian Peaks, Osler Bluff, Craigleith and Alpine Ski Clubs are members only.
Blue Mountain has over 1000 rooms, suites, lodges, resort homes and apartments across 12 properties, including The Westin Trillium House. We checked into the Grand Georgian fashioned after a historic railway lodge. All hotels have their own private pool (Operational: May to September). The resort, the largest of its kind in Ontario is open all four seasons and offers 43 ski routes spread in 350 acres (Ski season: December to April). Room rates are cheaper here during the week whereas in Toronto it's cheaper during weekends. So plan accordingly. A major attraction is the Snow School which offers ski and snowboard lessons in just four hours. We undertook the Ridge Runner Mountain Coaster, an exhilarating experience and then the Gondola Ride to the top – 725 feet above from where the panoramic view of Georgian Bay is awe-inspiring.
"Every month in 2018, India had set new arrival records to become Destination Canada's 7th biggest long-haul market" – Carl Vaz, CEO & Strategy Director, Destination Canada – India GSA
After a souvenir group snap, we travelled by coach to the nearby Georgian Hills Vineyards, the oldest vinery in the region, for a 45-min tour and tasting. Blue Mountain is the largest apple growing region in Ontario and the Apple Pie Tour, an Ontario Signature Experience, is worth the time. Georgian Hills produces wines and ciders and their ice wine Vidal is almost always pre-sold out.
Our next stop was T&K Ferri Apple Market, a 50-acre farm run by a couple, producing premium apples fully sold through select stores in Ontario. This is not a commissionable product for travel trade and the couple is very selective about group tours. Featured across global media for their unique planting methodology and the high quality of the pick, harvest season in September-October is certain to be a memorable experience.
We had lunch at The Grey, a waterfront restaurant and patio overlooking the beautiful Thornbury Harbour and Georgian Bay. Amazing food, exceptionally well presented, The Grey is a winner. Wasaga Beach nearby is one of the world's longest fresh water beaches and offers priceless views of the rugged Niagara Escarpment.
We had an unscheduled stop at Thornbury Apple Cidery and none of us complained as we tasted their numerous flavoured ciders and agreed to disagree on which one was the best. Second half of the day was blocked for Scandinave Spa. We indulged in their hydrotherapy cycle – hot dip, cold dip and relaxation (steam and infrared sauna, and relaxation chamber), in that order. At $65 per person throughout the year, this silent spa can accommodate 150 guests at a time. There is no time limit and since mobile phones are not allowed, it is a kind of digital detox. None of us wanted this escape to end and spent close to three hours here.
"Since all VFR traffic to Toronto makes it to Blue Mountain, you will see many Indians around," said Patti Kendall, Director, Marketing and Events, Blue Mountain Village Association. Blue Mountain wants to retain its character according to Chris Huycke, Tour Sales Manager, Blue Mountain Resort. "We are a family-friendly facility and all activities and events are planned keeping our guests in mind. 2.5 million visitors make it to Blue Mountain every year and in summers more than 70 per cent are day visitors. New Canadians (Indian, Chinese, Mexicans) make up 60 per cent of the traffic in summer months."
"Fall and winter seasons are the best time to camp at Arrowhead or for that matter any of the parks" – John Leadston, Assistant Superintendent Ontario Parks
The team had an early dinner at The Pottery Restaurant of Blue Mountain Inn and called it a day. Next day morning after breakfast we set out to visit Scenic Caves Nature Adventures. It was raining so we were all wearing a poncho (disposable emergency raincoat with hood). This is a standout experience allowing visitors to venture deep inside limestone rock caves and crevasses which sheltered the Petun people from their enemies. The descend into the ice cave, a crevasse so deep and cold that snow and ice can be found around the year, has to be undertaken to be believed. Other attractions include the Thunderbird Twin Zip Line – the longest in Ontario and the only one where the rider can control speed; Gemstone Mining, Eco Adventure Tour, Treetop Canopy Walk and Southern Ontario's longest Suspension Bridge. Attracting over 1,50,000 visitors annually, the cliff offers some of the best views in Southern Georgian Bay. On a clear day, one can see Collingwood, Blue Mountains, Wasaga Beach, even Christian Island and beyond.
Just an hour later – we could not do the zip line because of the downpour – we left Blue Mountain for a one-and-a-half-hour road journey to east Midland to reach Sainte Marie among the Hurons, a National Historic Site of Canada. The Canadian Shield, a unique Precambrian rock formation running across many parts of Canada and covering 61 per cent of Ontario, gave us company almost always throughout the road trip. We passed through Collingwood, a hub of ship building and now transformed into a tourism destination. There is brisk property development going on all around with condominiums, independent homes, row houses and hotels coming up, numerous QSR brands have opened outlets and there are plenty of avenues for shopping, too.
We reached Sainte Marie among the Hurons at Simcoe County by noon. An Ontario Signature Experience, this is an incredible opportunity to step back in time to the 17th century Canada on Georgian Bay to see the life of the oldest European Community at this historic French Jesuit Mission in the heart of the Huron-Wendat First Nation. On the occasion of the 100th anniversary of Canada, the Mission handed over the property to the government to be developed as a National Historic Site.
Every community setting has been recreated to the minutest detail and period costume-clad guides from the indigenous community take you through the tour with 33 points of interest replete with demonstrations – fire starting, cooking, music, games, blacksmith, masonry, medicine, waterways, agriculture, quill pen writing and the like. Just opposite is the Martyrs' Shrine consecrated to the memory of the Canadian Martyrs, six Jesuit priests and two lay persons from the Mission of Sainte-Marie among the Hurons. It is one of nine National Shrines in Canada.
Lunch at their restaurant was Corn Soup and Tortiere (meat pie with pork and chicken variations) – a menu completely in sync with the narrative. More than 1,00,000 visitors make it to Sainte Marie every year. Large number of Indians visit primarily because the beaches of Georgian Bay are hardly five minutes away.
One hour away by road was Johnston's Cranberry Marsh recently rebranded to Muskoka Lakes Farm & Winery. Georgian Bay offered excellent views along the drive. We passed through Mohawk First Nation territory. Since they are exempted from tax, one gets to see many smoke shops and billboards advertising sale of tobacco. Tobacco products are heavily taxed in Canada.
Wine tasting and Bog to Bottle Discovery Tour (A Canadian Signature Experience) are available round the year. The Cranberry Plunge during the fall harvest has witnessed many proposals and announcements!
We finally entered Muskoka, a quaint charming cottage county and consistently rated by travel magazines globally as one of the best vacation spots in Canada. Many times, Muskoka is the place where a child learns how to swim, eats their first s'more, catches their first fish at the end of the dock, or gets up on water skis for their first time! The 11 provincial parks are the single biggest reason why people visit Muskoka. Moose, the largest and heaviest extant species in the deer family, distinguished by the broad, palmate (open-hand shaped) antlers of the males, can be spotted early in the mornings across the parks. Moose is featured on Ontario's provincial coat of arms.
By four in the afternoon we reached our next stop. Cranberry growing has been a Johnston family tradition since 1950. Cranberries are one of Canada's few native fruits, and this crimson berry comes packed with some surprising truths: cranberries don't grow in water; they're named for their flower and make fantastic wine! Wine tasting and Bog to Bottle Discovery Tour (A Canadian Signature Experience) are available round the year. The Cranberry Plunge during the fall harvest has witnessed many proposals and announcements!
Another hour away was our residence for the night, the Deerhurst Resort at Huntsville. Established in 1896, the resort complex hosted the G8 Summit in 2010. We had an early dinner at their Eclipse restaurant and retired. Next day morning, Eclipse impressed us with its lavish breakfast buffet spread. We were soon on our way to check out the Voyageur Quest Algonquin Log Cabin, a Canadian Signature Experience. After one-and-a-half hours of road journey, we reached the northwest corner of Algonquin Provincial Park and since ours was a V12 jumbo coach by Prevost, a Volvo subsidiary, we had to make it by foot the last one kilometre of the journey through the woods to the log cabin.
Algonquin Log Cabin on Surprise Lake, built in the fall of 1997, was created as a way for guests to enjoy a wilderness trip but avoid sleeping outside. Algonquin Cottage Outpost, 10 kilometres away on Kawawaymog Lake, offers deluxe solar-powered comfort for those couples and families looking for a private adventure. A short canoe paddle across is the couples-only Algonquin Island Retreat. There is also a floating sauna and meeting space for 25 pax.
Here one is off the grid completely – no mobile; no electricity; just solar and propane for power; everything else is 25 kilometres away. Voyageur Quest Algonquin Log Cabin can take 12 pax in six bedrooms and another four in the annexe building called Pine Craft with bunk beds. Full inventory buy-out is possible. Canoeing, Moose sighting, camp fire, swimming, night boating, fishing, star gazing, dog-sled skiing and snowshoe adventures can all be undertaken.
June-July is the best time to spot the Moose when 12-15 sightings in a day is highly likely. Rest of the year early morning the chances are a good 70 per cent. Many New Canadians visit Voyageur Quest, according to John Langford, director. "Twenty per cent of our guests are single travellers and Europe is the biggest source market."
At Voyageur Quest we went canoeing with Langford's adorable Labrador named Moose. We were in two teams and competed to finish first. After lunch at the Kawawaymog Lake waterfront, we left for Arrowhead Provincial Park an hour away around 3 pm.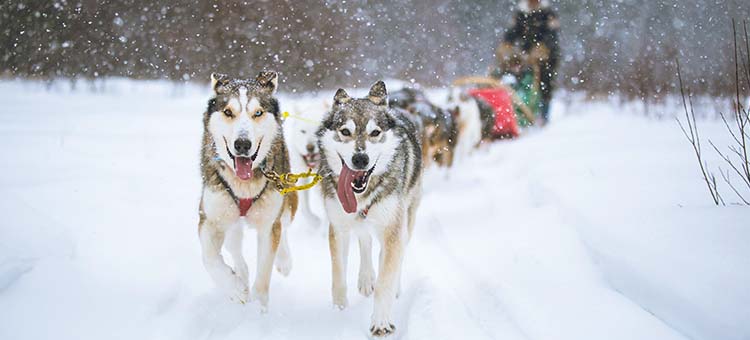 At the newly built state-of-the-art Visitors Centre we met Assistant Superintendent John Leadston. The provincial parks are not trade-focussed. But Ontario Parks, the official body into which the provincial parks roll up, is. The Centre provides equipment like skis, canoes, bikes and boots on rent. The park provides no guides. For groups 15 and above, there is a discount. Arrowhead has one of the best winter programs in Ontario and Leadston is the architect.
"Fall and winter seasons are the best time to camp at Arrowhead or for that matter any of the parks," said Leadston. "That is because there are no bugs during that time. The demand for electric sites have grown over the years. We mostly get RV (recreational vehicle) crowd from different parts of Ontario spending 3-4 nights. The parks have no spiders or reptiles, and bears can be spotted." Algonquin gets crowded during the fall season. So Arrowhead is a better option for higher-end customers and offers greater privacy.
We got back to Deerhurst in time to freshen up and proceed to a nearby restaurant 3 Guys and a Stove, a very sought-after place in Huntsville where Rick Stronks, Assistant Superintendent, Algonquin Parks joined us.
Drive down from Thunder Bay to Terrace Bay to Wawa to Sault Ste. Marie and one can experience the best provincial parks in Ontario. September to December is the best time and the drive takes eight hours. Check out Sleeping Giant Provincial Park in Thunder Bay, home to the Sleeping Giant, number one on the list of Seven Wonders of Canada. Neys Provincial Park in Terrace Bay, Lake Superior Provincial Park in Wawa and Pancake Bay Provincial Park in Sault Ste. Marie complete the itinerary. In 1996, the provincial parks system adopted a new entrepreneurial operating model where revenue generated by parks can be reinvested in the parks system. This was symbolized by a new name, Ontario Parks, and a new visual identity. In 2018, Ontario celebrated 125 years of the provincial parks system and Algonquin's 125th anniversary.
After breakfast the next day, we went on a site visit at Deerhurst Resort. The resort is massive with distributed structures housing various types of accommodation units. The gazebo on the beach has witnessed many weddings. 80 condos are getting added now. Beach volleyball, tennis, golf, indoor swimming pools, canoeing, kayaking, docking area for boats, Riding Stable offering horse and pony rides; carriage and sledge rides, and one of the best winter programs in Ontario, Deerhurst has it all.
Our last leg of the trip was Muskoka Steamships & Discovery Centre in Gravenhurst, the gateway to Muskoka. The Centre has come up where Muskoka Wharf was situated 150 years ago. Muskoka's steamship heritage is older than Canada. The first ship steamed Lake Muskoka in 1866. 2017 marked the amazing RMS Segwun's 130-year history. She is North America's oldest operating mail steamship. Wenonah II, a modern interpretation of a traditional steamship built in 2002, is named in honour of Wenonah, the first steamship to sail Lake Muskoka. Both ships offer a variety of cruises on all three of the Muskoka lakes. The Discovery Centre is a local heritage museum with a replica steamship, vintage wooden boats and an interactive area. Nearby the Discovery Centre are boat rentals and many restaurants.
Around 12 noon we departed for Toronto with a planned stopover at Vaughan Mills outlet mall offering great deals on luxury and high street brands. We had just a couple of hours but the mall is so huge that you need a full day to do justice. We arrived at Toronto by 4.30 pm and checked into the iconic The Fairmont Royal York opposite the Union Station and few steps away from Metro Toronto Convention Centre where RVC 2019 would open the following day.
Ontario is certainly more than Toronto and Niagara. It's exceptionally beautiful, steeped in culture and heritage, and perfect for experiencing the wild and indulging in outdoor activities. Considering air travel from India can knock off Rs. 1,00,000 per person, this is a destination only the affluent can make it to. It is not even for the 'once-in-a-lifetime' traveller, because the visa regime can play spoilsport. The luxury traveller looking for unique experiences will never be disappointed by Ontario. Lace up, gear up and get ready to explore Ontario's amazing places by foot, pedal and paddle.
For more information: www.ontariotravel.net
Attractions
Blue Mountain Resort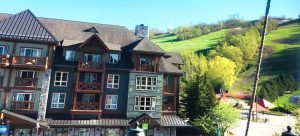 Situated on the Niagara Escarpment, a UNESCO® World Biosphere Reserve, the resort overlooks the southern shores of Georgian Bay. Blue Mountain Village offers unique shops, tempting dining and exciting entertainment. Elegant accommodations provide a perfect complement to the day's activities. Four season recreational activities include 2.5 miles of skiable terrain in the winter, while the "green season" features the championship golf, tennis, mountain biking, hiking, rock climbing, open-air Gondola rides, Ridge Runner Mountain Coaster and a private beach on Georgian Bay. In the fall season, this is a wonderful location to see the vibrant fall colours. An Ontario Signature Experience. (www.bluemountain.ca)
Georgian Hills Vineyards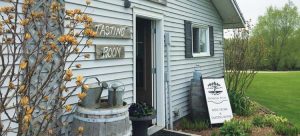 Sample local apple ice wine, cold-climate wines and cider. (www.georgianhillsvineyards.ca)
T&K Ferri Orchards and Apple Market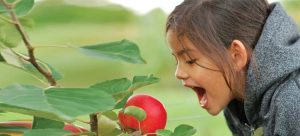 A working apple farm featuring super spindle growing techniques. Apple blossoms are typically in full bloom in June. An Apple Pie Trail stopover. (www. tkferriorchards.com)
The Grey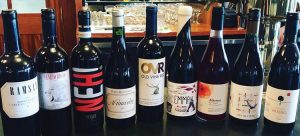 In the quaint town of Thornbury stop by for lunch waterside at The Grey, one of the Apple Pie Trail stops featuring local food along the shores of Georgian Bay. (www.thegreythornbury.com)
Scandinave Spa Blue Mountain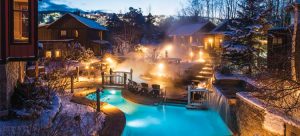 Very close to Blue Mountain Village where guests can enjoy a spa experience in a tranquil forest setting. (www.scandinave.com/blue-mountain/en)
Thornbury Village Cidery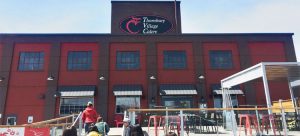 Thornbury is the largest apple growing region in Ontario today, but this story began in the mid-1800s when immigrants discovered the Niagara Escarpment soil and the water of Nottawasaga Bay were perfect for growing apples. The tasting room and retail store is open daily to the public. Enjoy a tasting flight of craft beer or cider, fill a growler or howler, tip back a pint, or just pick up some cans or bottles to go! (www.thornburycraft.com)
Muskoka Region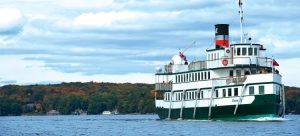 This region has a long history as Ontario's premier "get away" vacation destination. For Ontario residents and visitors, the word Muskoka stirs up magical images of lakes, forests, granite cliffs, spectacular shorelines, outdoor adventures and small towns. (www.discovermuskoka.ca)
3 Guys and a Stove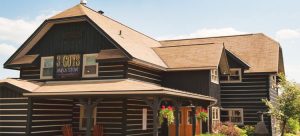 Upscale classic Canadian fare, including breakfast, served in a house with plank walls and a patio, very close to Deerhurst Resort. Suitable for special events as well. (3guysandastove.com)
Muskoka Steamships and Discovery Centre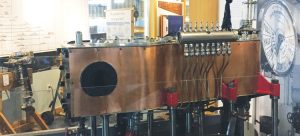 Situated at the Gravenhurst waterfront, offering boat cruises while celebrating the rich maritime history of Muskoka at the Discovery Centre. (www.realmuskoka.com)
Scenic Caves Nature Adventures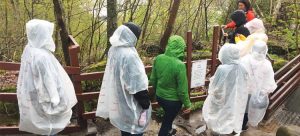 From a vantage point of 300 metres above Georgian Bay, have spectacular views at any time of year, particularly during fall colour season. Don't forget to experience the caves, suspension bridge and Twin Zip Line. A Canadian Signature Experience. (www.sceniccaves.com)
Arrowhead Provincial Parks (Ontario Parks)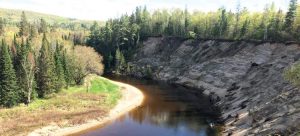 Check out the fall and winter programs at Arrowhead Provincial Park. Don't forget to take a short hike to "Big Bend". (www.ontarioparks.com/park/arrowhead)
Sainte Marie among the Hurons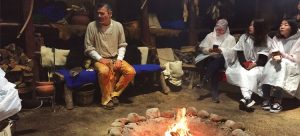 A re-created 17th century village, on the site of the first European community in Ontario, where Jesuit missionaries lived among the Huron Wendat peoples. An Ontario Signature Experience. (www.saintemarieamongthehurons.on.ca)
Deerhurst Resort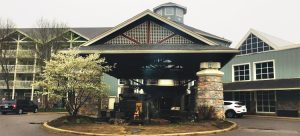 Deerhurst Resort in Huntsville, Ontario, is 215 km (133 Miles) north of Toronto in Ontario's Muskoka region, bordering the Algonquin Provincial Park. Deerhurst offers accommodations for 1000 people in 400 rooms and suites, many of which are privately owned or blocked by timeshares. (www.deerhurstresort.com)
Muskoka Lakes Farm & Winery (Johnston's Cranberry Marsh)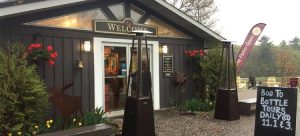 For three generations, the Johnston family has been dedicated to growing excellent cranberries with a commitment to environmental stewardship, family values and community care. Experience the "Bog to Bottle Discovery Tour". A Canadian Signature Experience. (www.cranberry.ca)
Voyageur Quest Algonquin Log Cabin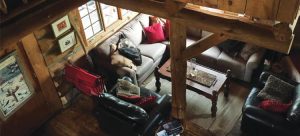 Voyageur Quest offers award winning Algonquin Park canoe trips and lodge-based eco adventures. Algonquin canoe trips focus on wildlife viewing, camping, outstanding gourmet meals, superior guides and memorable campsites. A Canadian Signature Experience. (www.voyageurquest.com)
---
Check Out Lisa's Best 5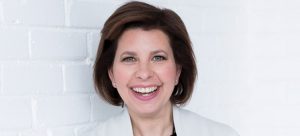 On the way to Niagara from Toronto, stop by at the new wineries. Wine, food and shopping experiences are incredible along the Niagara corridor
Blue Mountain area – Hardly an hour's drive from Toronto. Popular around the year for its numerous golf and ski resorts. Check out the Apple Pie Trail, and the Blue Mountains Apple Harvest Festival in October
Prince Edward County – The hidden gem of Ontario slowly getting discovered. A land of beautiful sandy beaches and towering limestone cliffs. Experience its wineries, lavender fields, boutique inns and 'farm-to-fork' food experiences
Depending on the time of the year, camping, fishing, hiking, mountain biking, canoeing, skiing, snowshoeing, ice-skating across 2,50,000 fresh water lakes and 300+ provincial parks
Indigenous Communities – Not-to-be-missed experience. Drive down to Tobermory and take a ferry to Manitoulin Island where one can disappear for a week and soak in the aboriginal way of life
Toronto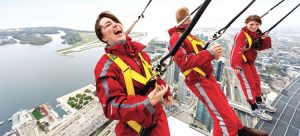 Experience some of the city's biggest attractions in one iconic sightseeing tour. On the list: Ripley's Aquarium of Canada, the CN Tower, and Casa Loma. Go underwater and hang out with 20,000 sea creatures including sting rays, sharks and photogenic jellyfish. With North America's longest underwater viewing tunnel and over 100 interactive activities, you'll want to trade your feet for fins. From under 5.7 million litres of water, this tour then skyrockets you to 1,136 ft. above ground at Toronto's CN Tower. Enjoy breath-taking views with floor-to-ceiling panoramic windows and glass floors. Afterwards, come down to earth and back in time to 1914. The tour's final stop is Casa Loma, Canada's only castle built by financier Sir Henry Pellatt. Located in midtown Toronto, explore Casa Loma's beautiful gardens, turn-of-the-century opulence, and real-life movie backdrops. The castle was featured in many popular films, including Chicago and X-Men. (www.seetorontonow.com)
Niagara Falls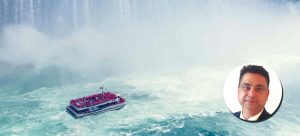 Niagara needs no introduction. It's on everyone's list if they visit Canada. There's nothing quite like the sight of exploding fireworks over the brink of Niagara Falls to make the trip a memorable one. Catch Canada's longest running spectacular fireworks series throughout the summer and during the Winter Festival of Lights. Experience the colourful display of Niagara fireworks from the privacy of a Fallsview hotel room or accompanied by dinner and drinks at one of the many Fallsview restaurants or on-board the Hornblower Niagara Cruise, Journey Behind The Falls or from top of Skylon Tower. Be sure to explore the amazing glowing light displays that make up the Winter Festival of Lights – November 16, 2019 to January 12, 2020 – attended by over one million visitors each season. (www.niagarafallstourism.com)
---
MAPLE SYRUP
Sugar, red and black maple trees 30-40 years old can be tapped in late winter and early spring and 40 litres of maple sap are needed to produce 1 litre of pure Maple Syrup. For authentic Maple Syrup, buy in glass bottle and directly from a farm producer. Ontario is the second largest producer of Maple Syrup in Canada. (www.ontariomaple.com)
RETAIL THERAPY
Vaughan Mills: Largest outlet mall about an hour from downtown Toronto. Free to & fro shuttle daily from downtown Toronto (1 June to 30 September and 29 November to 26 December). $20 gift cards for tourists to use in food court or for shopping.
CF Toronto Eaton Centre: One of the busiest shopping destinations in North America with hundreds of brand stores, dining options and entertainment.
PATH: The largest underground shopping complex in the world, PATH (Pedestrian Access Toronto Hospitality) is about 30 km of pedestrian tunnels and elevated walkways housing 1200 shops and connecting the office towers of downtown Toronto.
MICE
Even though Canada is extreme long haul for India, MICE is doing very well. In 2019, already many corporate groups of 200-300 pax each have been hosted in British Columbia and Alberta. All the partners mentioned in this feature have facilities for MICE.
(The author was hosted by Destination Canada.)