Abu Dhabi: Yas Island, Abu Dhabi's vibrant leisure and entertainment hub, will top-line Diwali celebrations in the UAE capital from October 24 through November 9, with festivities taking place at Ferrari World Abu Dhabi and capping it off at the Du Arena with the largest Indian lifestyle, culture and Bollywood event in the region, the Yas Mega Mela.
Celebrate the 'Festival of Lights' alongside thrilling rides, live performances, blast of colours and Indian decor from October 24 to November 9
Ferrari World Abu Dhabi will feature Festival of Lights celebrations alongside its 37 thrilling rides and attractions including Formulla Rossa, the world fastest rollercoaster, lining up shows and performances starting from day one, and transforming the iconic indoor attraction with colours, lights and Indian decor.
Meanwhile, touching down on Yas Island for the first time ever, the three-day Yas Mega Mela will allow guests, families and their friends to immerse themselves in Indian culture from October 31 to November 2, and delight in the rich traditions of the Indian subcontinent with a range of entertaining acts, from live heart-pounding Bollywood musical performances to special celebrity appearances, such as Junaid Currimbhoy, Kanika Kapoor and Ankit Tiwari alongside Indian culinary masters Chef Vicky Ratnani and Chef Sandeep Sreedharan.
Paying homage to the best of Indian art, food, music and theatre, Yas Mega Mela highlights will include bhangra and dhol drumming performances by dance group Pure Bhangra and a Taste of India event where guests can sample all the fresh food and sweets. Fashionistas and design enthusiasts can find a variety of wares to add some Indian vibes to their wardrobes and homes.
Other Attractions on Yas Island
Yas Waterworld: With more than 40 exhilarating rides, slides, and attractions, we bring you the world's leading water park right here in Abu Dhabi.
Warner Bros. World™ Abu Dhabi: Stroll in an animated world featuring some of your favourite characters, exceptionally exciting rides, unique live entertainment shows and endless family experiences.
Yas Mall: Abu Dhabi's largest luxury mall offers incredible shopping, dining and entertainment experiences under one roof. 400 international brands. 24-screen cinema. Entertainment Zone.
Hotels on Yas Island: From 3-star comfort to 5-star luxury, we have a collection of hotels that cater to all your needs.
Ferrari World Abu Dhabi tickets are included in any of the Experience Hub packages
Get a complimentary Yas Mega Mela ticket with every purchase of an Experience Hub package
Limited availability. Book now at www.experiencehub.com
Be a Yas Expert and get a chance to win a free trip for two to Yas Island Abu Dhabi.
Visit www.yasexpert.com today!
---
Winners of Yas Expert Training Program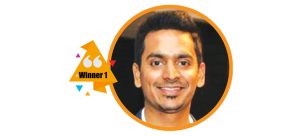 "With regards to the Yas Island training site I found the modules very informative. Different training modules were broken down and simplified making it easy to understand including the usage of the partner training site. The overall experience was great and highly recommended."
Vikramaditya Bijjahalli, PanacheWorld, Bengaluru
---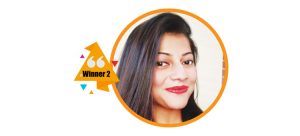 "The program helped me a lot to learn more on how to sell Yas Island better. In the module on Diwali celebration at Yas Island, I got to know about the Yas Mega Mela at Du Arena. Each and every detail from hotel to adventure park were included in it. More importantly, it gave detailed insights on creating compelling itineraries and how to book directly from the Experience Hub."
Kousambi Mondal, Aaryan Leisure and Holidays, Kolkata
---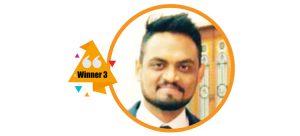 "Yas Island training program was quite informative and gives a good introduction on the products which I am pretty sure will serve as a positive factor in closing many bookings. Thanks for this wonderful opportunity and looking forward to many more sessions like this."
Lawrence Joseph, International Pilgrimage Revolution Pvt. Ltd., Ahmedabad