Looking for a perfect winter holiday destination? Here follows a list of places that can be on your bucket list this time
St. Moritz, Switzerland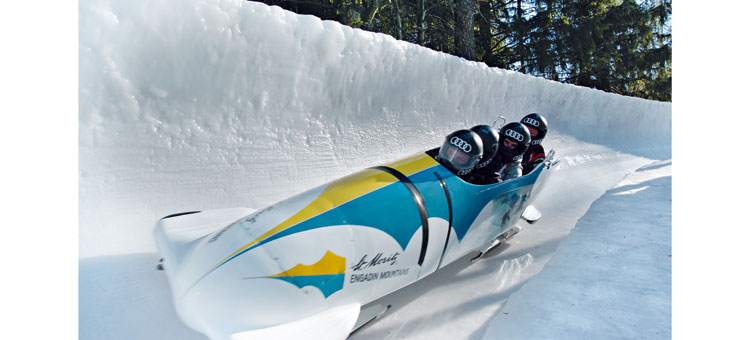 In winter, St. Moritz delights guests with its multi-faceted beauty. Those looking for adventure will encounter perfect conditions for unforgettable adventures in the snow. Head to Muottas Muragl, the playground for the fastest toboggan in Switzerland. With over 20 steep curves spanning over 4.2 km followed by an exhilarating vertical drop of 718 m, it is an adventure like no other. Ever raced down a bobsleigh track at up to 130 km per hour? Now you can, at the St. Moritz-Celerina Olympia bob run, where you can take an adrenaline-fuelled ride on the world's only natural bobsleigh track.
NYC, USA
The Origami Holiday Tree at the American Museum of Natural History
(November 25–January 12)
Upper West Side, Manhattan
One of New York's beloved traditions includes a 13-foot tree and 1000 origami models. Hosted at the American Museum of Natural History, the signature Origami Holiday Tree has been an annual tradition for over 40 years. Volunteers, including local, national and international origami artists, fold year-round. Each year, the tree features a different theme relating to special exhibitions or collections at the museum.
New York Botanical Garden Holiday Train Show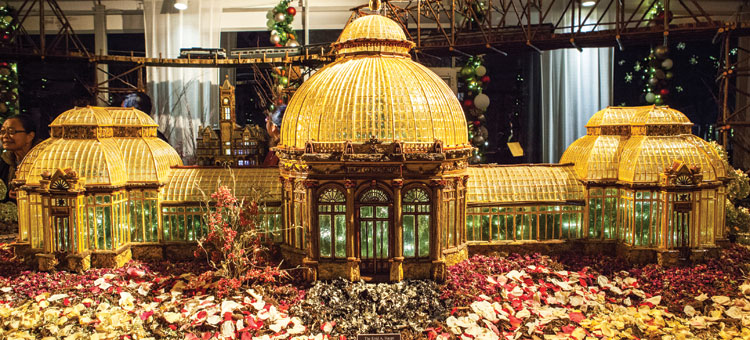 (November 23–January 26)
Fordham, the Bronx
Head to the New York Botanical Garden to be enchanted by model trains zipping through a display of more than 175 New York landmarks, each re-created with bark, leaves and other natural materials. The New York Botanical Garden is conveniently accessible via the Metro-North Railroad from Grand Central Terminal.
Macy's Thanksgiving Parade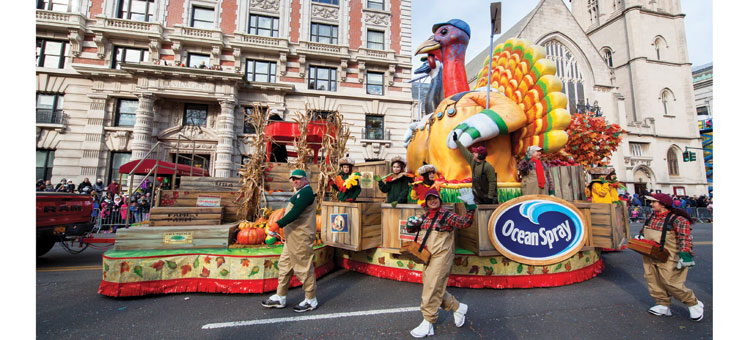 (November 28)
Manhattan
The Macy's Thanksgiving Day Parade is a classic New York City celebration of the holidays, featuring larger-than-life helium balloons, Broadway musical performances, celebrity appearances and more. The parade begins at 9 am on 77th Street and Central Park West and makes its way to 34th Street and Seventh Avenue.
Candlelight Tours
(December 14–21)
Richmond Town, Staten Island
This Christmas season experience the taste, smell and touch of centuries past at historic Richmond Town. Step back in time while touring the unique New York town which will be illuminated by candles and oil lamps. Reservations are not required, but they are recommended.
Chicago, USA
Nicknamed the Windy City, Chicago experiences its coldest months in January and February. Standing proud along the shores of Lake Michigan, Chicago is down-to-earth, friendly, and abounding in culture. Don't let the cold stop you! Ice skating in Millennium Park and shopping on world-famous Michigan Avenue are only some of the activities travellers can enjoy during the chill of the winter months.
Philadelphia, USA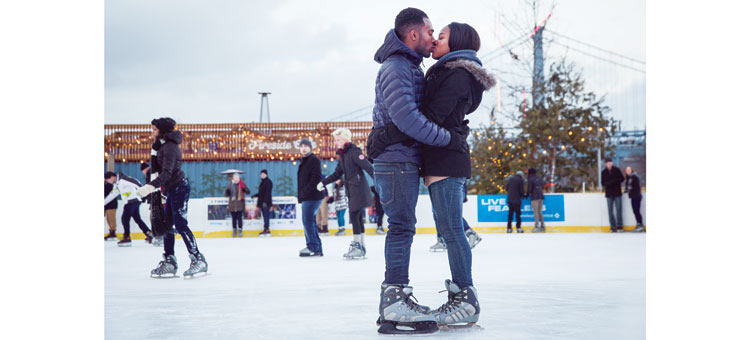 Ice skate with a view of the Delaware River at Penn's Landing, the city's waterfront district, at the annual Winterfest, Philadelphia's largest outdoor ice skating rink, open seven days a week starting in November through the beginning of March. And don't miss the Rothman Institute Ice Rink at Dilworth Park and Wintergarden, right next to iconic City Hall, open seven days a week through February.
California, Usa
Los Angeles
Worried that more than 300 days of sunshine and year-round near-perfect weather puts a damper on the holiday spirit? Snow need to worry! Snow Day L.A., taking place during weekends for the entire month of November and December, is L.A.'s first winter tubing park right near Dodger Stadium, dumping real snow on merry-makers. One of the best ways to join in the fun and gaiety is to bundle up and enjoy the mild Los Angeles-night air while skating under the stars. Outdoor ice skating has become a beloved annual tradition, and decked streets, holiday music and hot cocoa are the ingredients needed for a festive evening!
Mammoth Lakes
Winter in Mammoth Lakes inspires adventure at every turn. From skiing and snowboarding at the world-famous Mammoth Mountain (California's highest chairlift-serviced peak) and miles upon miles of cross-country and snowshoe terrain for snowmobile adventures and family fun-filled with sledding and snowball fights, there are so many ways for everyone to enjoy this spectacular, snowy winter wonderland. Majestic in scale and awesome in its natural beauty, the year-round adventureland of Mammoth Lakes is one of those rare places that you have to see to still not totally believe.
Reykjavik, Iceland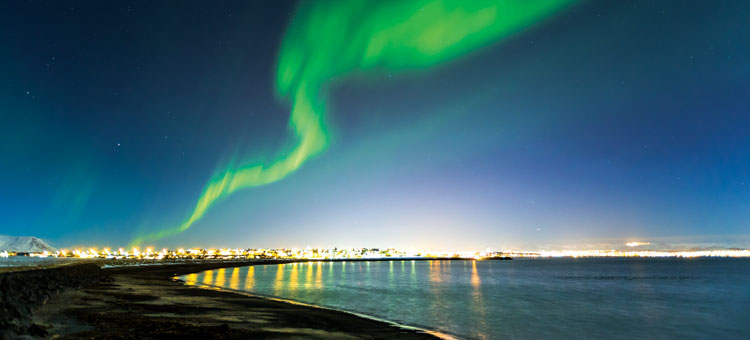 Iceland rumbles with volcanoes and geysers and in Reykjavík, the capital city, the urban and natural worlds meld together. See how Hallgrímskirkja Church, one of the tallest structures in Iceland, rises into the sky like an ice wave or plunge into the geothermal waters of Nauthólsvík Beach and warm up faster than you can say "Eyjafjallajökull"! January is the coldest month of the year in Reykjavik and although snow is not 100 per cent guaranteed, chances of enjoying the fluffy white snow are high.
Sapporo, Japan
Highly endorsed by Booking.com travellers for shopping and seafood, the capital of the Japanese prefecture of Hokkaido hosts an annual Snow Festival every February, which is very popular amongst both domestic and international travellers. Snow is almost guaranteed every winter, so put on your boots and gloves and get ready for a snowball fight.
St. Petersburg, Russia
In the winter, St. Petersburg is like a real-life snow-globe full of splendid cathedrals, snowy parks and charming bridges. During winter the city can be covered in snow, but buddle up, the average temperature is -6°C during January and February.
Azerbaijan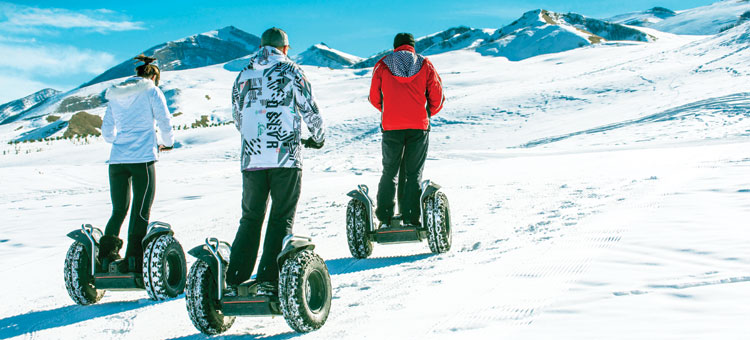 Shahdag
Perched atop the pristine mountains of the Gusar region sits the Shahdag Mountain Resort. With its high-class hotels, spas, restaurants, and an endless list of thrilling sports and leisure activities, Shahdag will turn your winter wonderland dreams into reality. Whether you are a beginner or an experienced skier, brave the slopes and enjoy over 17 km of pistes. Non-skiers will also find a variety of activities including off-road tours, paragliding, cycling and trottinette & cable car rides overlooking the magnificent mountains. Once you have had your fill of the resort, venture into the charming nearby village of Laza. Perfect for trekking, the scenic area is surrounded by an array of waterfalls that freeze in winter.
Shahdag Mountain Resort is 210 km from Baku by bus from the Baku International Bus Station or three hours by car. The temperature can fall to minus 20-22°C in winter. Snowfall ranges from 15 to 35 cm per week.
Tufandag
Boasting incomparable beauty, the Tufandag Mountain Resort sits on the shoulders of the Greater Caucasus Mountains in Gabala, an ancient treasure of Azerbaijan. The 15 km of perfectly groomed slopes are great for snowboarding and skiing. Beginners and first-timers have access to the resort's ski school to join in the fun. Equipped with spas, restaurants, cafes, bars and recreation areas, Tufandag ticks all the boxes for your winter getaway checklist.
A full-day pass for adults to enjoy the activities costs AZN30 / AED65 for adults or AZN20 / AED43 for children ages 6-11. Tufandag Mountain Resort is 20 km from the international airport of Gabala by car. From Baku, the resort is 220 km away by bus from the Baku International Bus Station or 3.5 hours by car. The temperature can fall to minus 15-20°C in winter. Snowfall ranges from 5 to 15 cm per week.