Mumbai: Prime Minister Narendra Modi has repeatedly emphasised the economic benefits of travel and tourism, particularly stressing the need to build modern state-of-the-art infrastructure like convention centers to host large scale events. The PM has delved deeper too in his addresses on the impact of large scale events on the local economy and profile of the destination. A world-class events venue in Varanasi, PM Modi's parliamentary constituency, for instance, is integral to transforming Varanasi into the Kyoto of India.
The event itself creates huge demand across accommodation, travel and transport from road to air and tourism business for the destinations especially in Delhi NCR, Agra and Jaipur
SATTE's role as a catalyst of the Prime Minister's vision is significant. The expo is probably the most important event in the country that, apart from highlighting India's outbound tourism potential, is also dedicated to showcasing India and the region, and positioning it across different spectrums of travel and tourism, from leisure to MICE, within and outside the country and the region. SATTE is after all the biggest and the most important tourism show in this part of the world.
The Chief Guest of SATTE 2019 earlier this year, former Tourism Minister and the then Minister of State (I/C) for Culture, Mahesh Sharma was extremely keen to play host to SATTE in his parliamentary constituency not only because of the focus and attention that the event brings to the destination but also for its tremendous economic impact. While sharing facts such as the sector contributes 6.8 per cent to India's GDP and earns over 1.56 lakh crores in foreign exchange, an elated Sharma had profusely thanked the event organizer for bringing the show to the India Expo Mart in Greater Noida.
In its recent report, Allied Market Research pegged the overall MICE sector at a staggering $805 billion in 2017. The report further estimates the MICE industry to reach $1245 billion by 2023, registering a CAGR of 7.5 per cent between 2017 and 2023, pegging the sector at over $1 trillion by 2030. According to another study, the exhibition sector alone is reported to have surpassed $55 billion in industry size globally.
SATTE's economic impact on the region is massive. The event itself creates huge demand across accommodation, travel and transport from road to air and tourism business for the destinations especially in Delhi NCR, Agra and Jaipur. Furthermore, the event also supports exhibition structure companies, stall design agencies, logistics and audiovisual companies among others.
Commenting on SATTE's economic impact, Sudeep Sarcar, CEO of India Expo Mart & Centre, said, "SATTE is a big-ticket event and the big daddy of travel, tourism and hospitality industry in the whole of South Asia. India being the host country, SATTE sends out a highly refined message on India and the region's readiness to host global events of repute to international industry stakeholders and decision-makers besides also cementing India's profile as a destination which is equipped for high profile events, congresses, conventions and exhibitions. Furthermore, at the local level, SATTE also impacts businesses right here in Greater Noida, from hotels to various other service providers and contractors as well as across the Golden Triangle region of Delhi-Jaipur-Agra."
Beyond the economic impact, SATTE is probably the biggest catalyst of social, professional and talent development, and job creation associated with the travel and tourism sector and beyond by being a great melting pot and showcase of global best practices.
Global profiling, innovation in travel and tourism businesses, enhancing partnerships, business development and foreign investment, cultural exchanges, and more importantly, putting India and the region in global spotlight, add to the event's direct economic impact.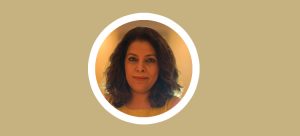 Pallavi Mehra, Group Director, Informa Markets in India, also drew attention to SATTE's far-reaching impact that goes beyond tourism. "SATTE's economic impact on India and the South Asia region is tremendous. Other than being itself an impactful event for the local economy, SATTE being the foremost travel and tourism event in India and the region, provides the biggest showcase and marketing platform for the global travel and tourism community to discover this part of the world. The show's impact on the region's overall tourism growth, showcase and tourism revenue is massive. Furthermore, I believe SATTE's key economic impact also lies in triggering destination and infrastructure development like that of hotels and convention centres, among others."
Added Sarcar, "PM Modi envisions to showcase destinations like Greater Noida that have a facility like the Expo Center as a hub for global events. SATTE, given its tremendous global reputation and reach, sends this message out most effectively. As a tourism industry event SATTE is the biggest showcase platform of India."
SATTE 2020 is scheduled to be held at India Expo Mart, Greater Noida from January 8 to 10.