Mumbai: Department of Tourism and Commerce Marketing (DTCM) Dubai recently organised a three-city roadshow in India. The roadshow was held in the cities of Kolkata, Ahmedabad and Mumbai to strengthen relationships with the leading travel agents and tour operators to boost Indian arrivals to Dubai as part of the 2019 marketing strategy of Dubai Tourism.
Dubai is eying to launch new attractions and lucrative offers to woo more Indians and sustain the momentum for Dubai to be the first choice of Indian travellers
Dubai welcomed 15.9 million global visitors in 2018. Of the total global visitations, leisure was 67.4 per cent, business 10.8 per cent and VFR (Visiting Friends & Family) 17 per cent. More than 2 million overnight visitors from India were reported in 2018, of which 1.8 million are hotel guests. This is an impressive 13.5 per cent growth compared to 2017; between 2015 and 2018, growth of 51 per cent in hotel guests has been recorded.
Globally, visitor growth to Dubai has been marginal (0.5-1 per cent). To counter this, stop over visa program and free visa for children under 18 accompanied by adults (July 15 to September 15) were announced last year. Dubai Tourism is expecting additional growth of 1 per cent as these measures allow families to do more in Dubai especially budget sensitive families. Dubai welcomed 8.36 million international overnight visitors in the first six months (January-June) of 2019, posting a positive three per cent in tourism volume growth compared to the same period last year. India once again led the pack, drawing the highest half year volumes with 997,000 visitors – particularly noteworthy given the severe air traffic and seat capacity challenges due to geopolitical volatilities.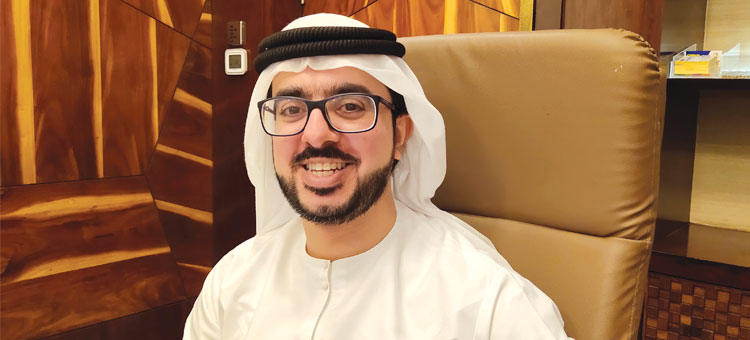 With India topping the chart of the leading source markets for Dubai, the Emirate is set to launch new attractions, schemes and lucrative offers to attract more travellers from India and sustain the momentum for Dubai to be the first choice of Indian travellers.
In order to promote travel from India, Dubai Tourism has extended free visa to Indian tourists below the age of 18 to sync up with the needs of family travellers. This offering is set to be extended annually from July 15 to September 15. Dubai International Airport has recently started to accept Indian Rupee for transactions encouraging Indian visitors to spend more comfortably.
Dubai Tourism's 'Be My Guest' campaign featuring Shah Rukh Khan launched in 2016, has over 100 million views on social media. The third sequel film series 'unexpected adventures' launched in February 2019 has also taken social media by storm.
Abdulla Yousuf, Acting Director, Proximity Markets, International Operations, Dubai Tourism said, "Our roadshows in India are going to cities we did not visit few years ago. Today most sales calls we do are in tier II and III cities. Many of our partners give us access to these markets with hidden potential. Even in our FAM trips we are seeing increasingly operators from tier II and III cities. We have conducted more than five trips this year and plan to do total of eight."
Many attractions have opened recently and more are in the pipeline. Dubai Frame tops the list and continues to attract visitors. Bluewaters island project and Caesars Palace on the island are also garnering attention. The Dubai Mall's expansion called The Fashion Avenue, is underway and the VR Park opened recently at the mall.
Coinciding with Dubai Expo 2020, Ain Dubai (Dubai Eye), Museum of the Future, The View at The Palm Observation Deck and many other attractions will open next year.
Many millennials are visiting Dubai repeatedly especially from India and hence the thrust has been to add 3 and 4-star category rooms and new attractions to keep them engaged. Dubai has never had shortage of 5-star hotel rooms. "When we announced 2020 Tourism Vision in 2012, one of the strategic projects was to enhance inventory of 3 and 4-star hotel rooms. Today, we have 1,17,000 hotel rooms in Dubai and more 3 and 4-star hotels and holiday homes like Airbnb," added Yousuf.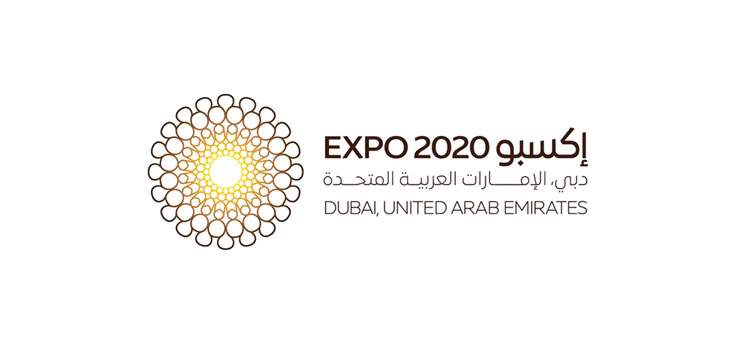 The 20-member delegation at the roadshow comprising hotels, attractions, products and DMCs involved the participation of key Dubai Tourism stakeholders, including Emaar Hospitality Group, Atlantis The Palm, Jumeirah, Dubai Parks and Resorts, Costa Cruises, Emirates and Dubai Expo 2020 among others, to enhance networking and relationship building in the Indian market.
Moreover, Dubai has cemented its position as an international cruising hub and welcomes more visitors than ever before. Dubai welcomed more than 7,00,000 cruise passengers in 2018 from 150 calls including 20 world class cruise liners. Dubai has recently welcomed India's first premium cruise liner, 'Karnika' by Jalesh Cruises, marking a significant milestone for both the Indian domestic and international cruise industry.
"Indian visitations to Dubai have been growing steadily since 2015 and we are today the number one source market for the emirate replacing the GCC markets," said Priyanka Nijhawan, Director, Nijhawan Group. "The current length of stay is an impressive 6 nights and VFR is just 17 per cent. Diversity of Dubai's destination offerings and aggressive marketing will ensure we continue to get more numbers from India, the grand scale of Expo 2020 Dubai offering the much needed impetus."
Dubai To Host World Expo From October 2020
Since 1851, World Expo has been held every five years bringing together nations of the world to deliberate on way forward. This is the first time in its history that the World Expo is being held in the Middle East-Africa-South Asia region. Expo 2020 Dubai from October 2020 to April 2021 will see 192 country pavilions, 200+ restaurants, 60 live shows a day, seven days a week. The three themes finalised for the event are Opportunity (Unlocking the potential within us), Sustainability (Living in balance with the world around us) and Mobility (Creating smarter and better connections).
You'll find groundbreaking architecture at every turn, from the world's biggest 360-degree projection surface on Al Wasl Plaza's steel dome to the all-natural materials that make the Opportunity Pavilion, including 2,500 tonnes of stone and 111 km of rope!
"Expo 2020 site offers some of the newest and best locations for events," says Mark Grossfield, Senior Manager, South Asia & Africa – Destination Marketing, Expo 2020 Dubai. Directly accessible from the Dubai Metro Route 2020 link, the Dubai Exhibition Centre combines a 17,000 sq.m. conference complex, featuring multi-purpose halls, an auditorium and other event spaces, with 28,000 sq.m. of exhibition halls."
The one-day pass comes at AED120 and three-day pass at AED260. Monthly and seasonal passes will be announced shortly. Students enjoy 50 per cent off; Visitors aged below 5 and above 65 years are admitted free of cost, so are members of the disabled community.
India recently signed an MoU confirming its participation and will feature under the Opportunity theme.
Atlantis The Palm Focusing on Indian Weddings
For the iconic 1584-keys Atlantis The Palm, India is the second biggest source market growing consistently for the last eight years. 10 per cent of all guests are Indian and 90 per cent of all guests fall within leisure category. "Demand for club rooms and suites have gone up," says Neil Shah, Senior Sales Manager, International Leisure Sales.
"Primarily because these categories of rooms come with lot of benefits like complimentary transfers, private check-in, Happy Hours from 5 to 7 pm, spa deals, access to Imperial Club Lounge, private beach and many more."
The summer months of June, July and August offer excellent rates which are around 50 per cent cheaper. The summer package ending on September 30 offers children up to the age of 16 complimentary stay on half board basis.
Indians who traditionally spend 1-2 nights have now started registering a higher length of stay thanks to new attractions opening up in Dubai and in particular at Atlantis. The new two-day Atlantis Aquaventure Mega Pass is excellent value for money to enjoy Aquaventure waterpark, Dolphin Bay, the most sophisticated Dolphin habitat in the world, The Lost Chambers aquarium, unlimited beach access and rides on the Surf's Up Wave Rider, a virtual surfboard experience.
Atlantis The Palm has world-class MICE infrastructure – ballrooms, boardrooms, exclusive wedding lounge, landscaped gardens, outdoor spaces, private beaches and so much more. "We are focusing on Indian weddings big time," confirms Shah. "We have attractive wedding packages and spectacular venues."
For the foodie, the hotel does not disappoint with a selection of 23 restaurants including award winning and Michelin Star outlets.
The Royal Atlantis Resort & Residences featuring 795 guest rooms, including 96 suites and 231 residences will open in 2020. It sits within the 17-hectare land parcel and is just two-minute drive from Atlantis The Palm. The new facility will have 92 swimming pools and 2 km of private beach. It will also take the F&B scene many notches higher with 35 restaurants and bars, including 10 celebrity chef restaurants.
Photo Caption
Abdulla Yousuf
Acting Director, Proximity Markets, International Operations, Dubai Tourism
Priyanka Nijhawan
Director, Nijhawan Group