Mumbai: India will account for 50 million outbound tourists by 2020. This market is growing at 15-17 per cent annually driven by GDP growth over the past few years, increasing middle-class incomes, changing attitudes towards spending, low airfares, group package tours and the easy availability of EMI options on travel bookings.
One out of four travellers to India secures their e-tourist visa by processing payment through PayPal, one of the largest online payment processors in the world
"With deep penetration of the internet and increase in online bookings, it is critical that the payment process needs to be convenient, secure and seamless," said Anupam Pahuja, Managing Director, PayPal India.
PayPal has been in India for almost a decade though domestic payments started in November 2017. India is a priority market for PayPal; one of top five globally. For PayPal, travel is a big sector – one of the top three globally in terms of transaction volume. PayPal works with leading airlines, hotels and OTAs enabling a safe and secure payment experience. A single PayPal account today offers consumers the convenience of making both domestic and international flight, hotel, coach and cab bookings.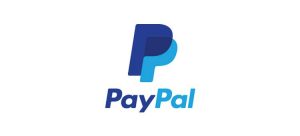 According to PayPal's estimation, outbound market from India will surpass $42 billion by 2024 and Indian travelers will spend $450 billion by 2025. One out of four travellers to India secures their e-tourist visa by processing payment through PayPal.
"All the top OTAs in India are using PayPal. We want to ensure that in the next few years every travel agent in India uses PayPal too," said Pahuja.
PayPal is globally accepted with presence in more than 200 countries. It is the largest payment system in the world accepting more than 100 currencies and with the highest conversion rate of 89 per cent worldwide. Over 280 million active consumers are present on the system; 25-30 million merchants use PayPal around the world.
But what makes PayPal different? "We have the ability to manage the risks associated with a payment better than anyone else," reasoned Pahuja. "Our loss rates are about 17 basis points and we spend about $2 billion a year just to manage risks." When asked whether he was worried about the one per cent market share based on app download compared to Paytm's 42 per cent, Pahuja had this to say: "This is a marathon for us; not a sprint. We have the stamina and our competitor is cash and not any other online payment system."
Online fraud is a major concern especially when making payments. $21 billion was lost to online fraud in 2018. PayPal has taken buyer and seller protection to great heights. It is the only payment services provider offering buyers money back for up to six months if product is faulty or not delivered as promised. This protection is available both on the buyer as well as seller side. No wonder, the PayPal checkout button is trusted globally.
A 2018 Credit Suisse report estimates India's total digital payment market to grow to $1 trillion by 2023, led by development in online payments especially via mobile. Earlier this year, PayPal piloted a new technology in India based on research that 75 per cent of shoppers abandon online shopping carts for a variety of reasons. "We want to take the friction out of the payment process by leveraging technology," added Pahuja. Instead of multiple authentication steps, which can frustrate customers, the one-click technology simplifies the buying process. According to PayPal, conversion rates of customers finally buying the product recorded a 90 per cent jump.
Ease of payment and quick access to money are the major concerns for merchants including travel agents and tour operators. A delay of even a day to receive payment can be a huge problem. PayPal is looking at innovative technology solutions which can address these effectively.