Goa: Goa's high season has just started and this year too, bookings and arrivals are not going through the roof. In fact, in the last few years, Goa Tourism has been in the news for its poor performance. The 2018-19 high season was a disaster with hotels registering a steep decrease in footfalls as foreign travellers chose other 'cool' destinations. Today, Goa has to compete with even Phuket to attract domestic travellers thanks to Indian LCCs directly connecting Thailand.
Goa's tourism industry continues to be on the edge thanks to policy flip-flops, sorry state of infrastructure facilities, Thomas Cook UK's collapse and poor quality of domestic tourists. It's high time the authorities started looking at reviving the 'Goa' experience for the State to regain its lost glory
Traditionally, Goa's tourism season is counted from October to May with an average length of stay of five nights for domestic tourists and nine nights for foreign visitors. Charter tourists stay longer, sometimes up to three weeks. Total tourist arrivals in Goa grew by a measly 2.95 per cent in 2018 touching 80 lakh visitors while in 2017 the growth was 22.98 per cent.
In the last five years, while Russian tourists have doubled, the numbers fell from 4.90 lakh in 2017 to 3.33 lakh in 2018. UK visitors have also more than doubled during the same period, but 2017 saw a massive dip in arrivals touching only 83,978 but bounced back in 2018 with 2.94 lakh. During the same time frame (2014-2018), massive de-growth has been reported for arrivals from Germany (55,932 to 19,427), France (35,079 to 8645), Switzerland (13,641 to 5090), Sweden (18,872 to 6127), USA (9979 to 154) and Australia (7773 to 2874).
However, some foreign markets have warmed up to Goa too. From just 3902 visitors in 2014, total arrivals from Ukraine reached 46,826 in 2018; South Africa grew from 3102 to 21,744; Brazil from 3347 to 9124 and Japan from 3869 touched 25,674. Former Soviet republics, South Africa and China-Japan-Korea could be markets Goa can focus on in the coming years while trying to stabilise core markets in order to regain its past glory.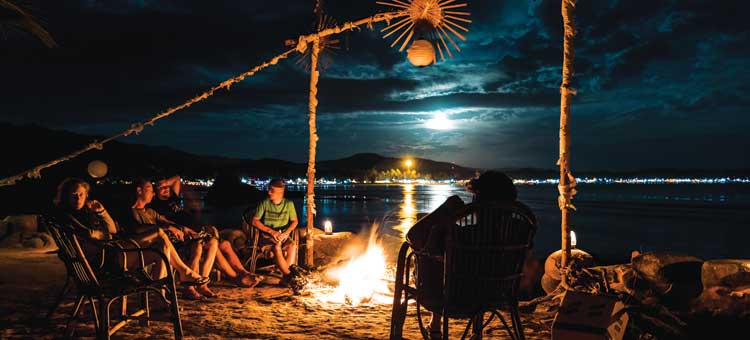 The government and industry were hoping for a better season this year, also thanks to the reduction in GST on hotel rooms, but tragedy struck in the form of Thomas Cook UK's collapse. Thomas Cook UK operates four charter flights daily from London Gatwick and Manchester airports to Goa. UK is the second-largest source market for Goa. That is not the only problem though. The poor quality of domestic tourists has been a worry for some time now making Goa uncomfortable for travellers from abroad. Add to that dilapidated roads and a messed up policy around the sought after beach shacks. Unfortunately, the rain gods have also not shown any mercy and during GITM 2019, Cyclone Kyarr hit Goa wreaking havoc.
On October 4, the first charter flight of the season operated by Royal Flight landed with 224 passengers from Moscow. Even though everyone in the tourism industry feels the overseas footfalls have reduced, Goa Tourism's website claims otherwise. At 9,33,841 foreign tourist arrivals (FTAs) in 2018, it shows a growth of 43,382 visitors over the previous year. According to the government, FTAs have grown every year since 2012 with a handsome jump of more than 2,00,000 FTAs between 2016-17. In the last five years, FTAs have almost doubled according to official sources. But the numbers don't inspire much confidence on the ground.
Charters, one of the breadwinners of Goa Tourism is also looking shaky. From an all-time high of 1128 charter flights in 2013-14, the numbers fell to 981 in 2017-18 and further down to 813 in 2018-19. Russia, the number one source market for Goa just flew in 292 charters in 2018-19 compared to 644 in 2017-18.
"Compared to last year, this year looks a bit more promising as far as the Russian market is concerned, which has seen around 15-20 per cent increase as of now. Last year, Royal Flight had approximately 23,000 passengers and this year we are expecting around 40,000," said Sasi Kumar, Senior Vice President, Caper Travel Company, which brought in the first charter on October 4.
Nikhil Desai, MD, Goa Tourism Development Corporation (GTDC) agreed that the collapse of Thomas Cook UK was a challenge, but there was fresh hope because two new charters have been finalised – one from Israel commenced in October and the other from Poland is scheduled for December. We are expecting around 900 charters, with people from Russia, Kazakhstan, Poland, Israel and Ukraine. There is a need to diversify and look at new markets, so that we get a steady flow of visitors. Given the fact that the visa fee has been reduced and the visa process made easier, Goa is very optimistic about a successful season. There is a possibility of over 25 cruise vessels coming to Marmugao port," he added. Jalesh Cruises has already announced itineraries touching Marmugao.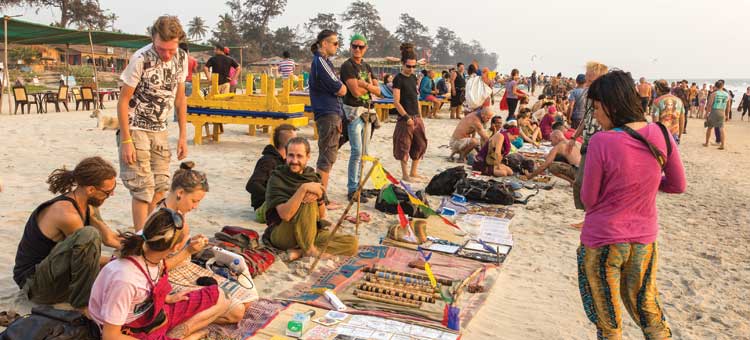 The bankruptcy of Thomas Cook UK at the start of a new season is expected to leave a Rs. 50 crore dent in foreign tourism receipts. "With Thomas Cook UK's bankruptcy, we've lost about 17,000 package clients. We handle transfers and anything additional that is not in their packages and that's a huge loss of revenue passenger-wise for Goa. Besides, Thomas Cook UK used to bring another 17,000 passengers, who didn't buy packages, but booked flights through them and did their own stay bookings. That's a total of 35,000 or so tourists that Goa will lose this year. For us, it is almost 80 per cent drop in business this year compared to last year. We will be struggling," said Aravin Gomes Pereira, COO, Trail Blazer Tours India.
Many hotels that will be left with vacant rooms are now focussing on the domestic market to ensure occupancy. It is certain that Goa's hotel industry will witness price cuts this season to attract visitors. "Hotels in the State will be affected. I think there will be a price correction," said Zafar Karmali, Director of Sales & Marketing at Hyatt's Alila Diwa Resort in Goa. Savio Messias, President, Travel and Tourism Association of Goa (TTAG) informed that efforts to get a substitute airline to replace Thomas Cook UK have borne fruit. Another UK company TUI Airways, which operates charters to Goa but in lesser numbers will arrive thrice a week. Royal Flight is operating two flights daily till the end of April. Local hotels have been seeing modest growth this year and will look to increase their domestic business and tap the MICE segment. An increase in tourists from Russia and Israel (which have commenced direct flights to Goa from October) could address the gap British tourists have created. "The business The Leela Goa derives from Thomas Cook UK is expected to be routed through other charter companies operating in that region. Hence we do not forecast any loss of business owing to this development," said General Manager Shridhar Nair.
Chief Minister Dr. Pramod Sawant has assured the tourism industry of Goa that Air India will commence London-Goa direct flight twice a week before November. The most hit with the Thomas Cook UK shutdown were the small and big hoteliers of Goa, which were getting around 60,000 charter tourists from UK staying for not less than 14 to 21 days. Goa's foreign tourism grew over the years because it was maybe the only destination in India where foreign tourists could 'just be'. The locals did not haggle with them, nor were they made uncomfortable with the trademark Indian stare. But of late, the surge in domestic tourism has changed the dynamics on the beach. Indiscriminate littering, drunken brawls and eve-teasing have shooed away foreign visitors while creating deep resentment in the local communities. Fixing the character and quality of domestic tourism is probably the biggest factor in ensuring a prosperous future for Goa Tourism.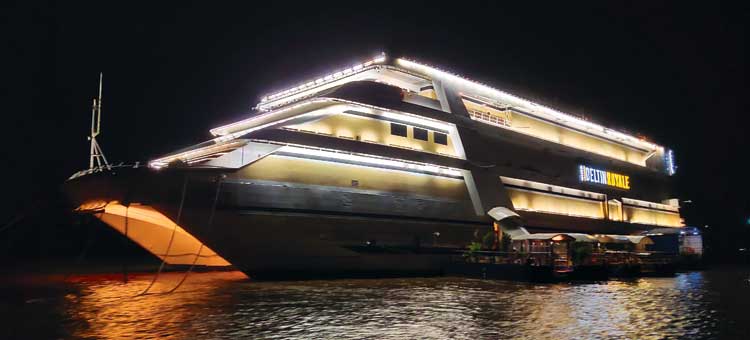 Victor Chen, General Manager of Le Meridien confirms that the number of international tourists has declined over the years. "We are now catering to around 80 per cent Indian tourists and 20 per cent foreign tourists," he says.
At Kenilworth, the focus is on the domestic wedding segment and other social events. "We are also trying to attract the NRI market based in Dubai, Portugal and UK, which has a strong Goan connect," said Raju Bharat from the hotel. "I am looking at domestic tourists playing a bigger role in Goa's tourism. There has been a steady increase in the business being brought in by Indian tourists. We expect the same to continue going forward. This year, with the Sunburn Festival, we will see greater occupancy," said Eeshan Singh, Revenue Head, OYO Goa.
Another segment that has tremendous growth potential is cruise tourism. There has been significant growth in cruise tourism in the last few years with 41 vessels calling on Goa ports during the October 2018 – May 2019 season bringing 51,397 visitors. "We are handling more ships in the 2019-20 season than in 2018-19. Goa is one of the major ports of attraction in India along with Mumbai and Kochi. Indian travellers are now showing more interest in cruises than ever before! Apart from Indian tourists, Italians, Germans and Americans make up our major demographic of travellers," said Ralph De Oliveira Fernandes, Director of International Travel Bureau, which handles inbound cruise ships to Goa.
The biggest thorn in Goa's tourism growth story is infrastructure. The roads are in a pathetic state to start with. The new Zuari bridge which will considerably reduce travel time between North and South Goa has been 'work in progress' since 2016. One section of the 8-lane bridge will complete in December 2020, one year behind schedule. The new convention center proposed at Dona Paula was meant to be completed to host 50th edition of IFFI (International Film Festival of India) in November 2019 but even construction has not begun!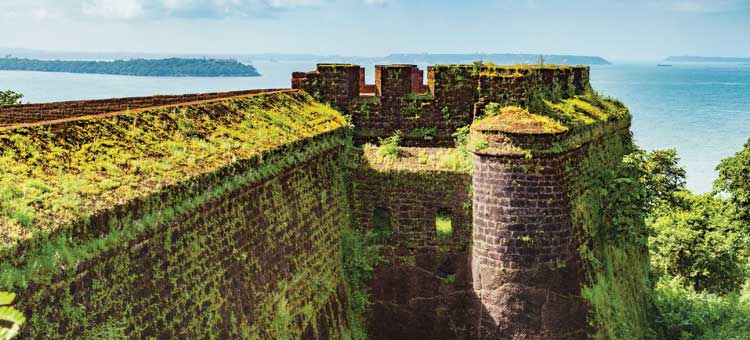 The uncertainty around the beach shacks, a critical component of the typical Goa tourism experience got a breather with the Goa Bench of the High Court of Mumbai overruling the order of the National Green Tribunal (NGT), allowing the State government to allot temporary licences for their erection. The Bench permitted the State to implement the Shack Policy 2019-22, and asked it to finalise the Goa Coastal Zone Management Plan (CZMP) as soon as possible. But the NGT cannot be blamed for this mess. The State government failed to honour two deadlines from the NGT to submit the CZMP and now has been provided an extension till November 15. It is the only State in the country yet to submit the mandatory document. The shacks were allotted licenses on October 17. But the discriminatory clauses in the allotment forced the High Court to intervene again. Now licenses will be issued on October 30 for all the 364 shacks.
As if all these were not enough problems, the other worrying piece is the policy flip flops. The State government's proposal to relocate the offshore casinos from Mandovi river to another suitable location is being resisted by the industry especially the North Goa fraternity on the grounds that it will be detrimental to international tourism especially charters. The Gaming Zone proposed near the Mopa airport is being considered as the site for relocating the onshore casinos. Construction activities at the greenfield airport are currently stalled due to the Supreme Court suspending environmental clearance for the project. The Corporation of Panaji is less likely to renew the trade licenses of the six offshore casinos once their current license period comes to an end in April-June 2020 period. Goa is yet to formulate a Casino Policy.
"The sewage systems, roads, the digging — from the airport, everything is a mess. Infrastructure development is needed but has to be planned properly. We had a huge repeat base of 40-60 per cent tourists; I don't think that's the case now. Secondly, charter tourism works on the principle of what is fashionable. Goa was fashionable at one time; today there are new destinations opening up in Vietnam and Cambodia. Sri Lanka, too, is back on the rise. We have to analyse why this is happening," said Aravin Gomes Pereira.
Atish Fernandes, Director of First Class Holidays, rues the fact that there is no definite plan to make Goa attractive to foreign visitors. "The exact numbers aren't very clear and the only confirmed data comes from the immigration office. A lot of visitors are Goan-origin people who have acquired other nationalities. Unless we have a proper department of statistics compiling and collating visitor information, we will continue to be in the dark about exact numbers and growth or decline," he said.
(The author was hosted by Goa Tourism as a delegate at GITM 2019)