Bangkok: It was in February 2018 that Tourism Authority of Thailand (TAT) launched the 'Open to the New Shades of Amazing Thailand' campaign in India. It was aimed at showcasing Thailand, popular in the sub-continent for its beaches, nightlife and shopping, as a destination with experiences like gastronomy, art & craft, nature & wildlife, and the Thai way of life and culture. As part of the campaign, Thailand started promoting destinations beyond the already well-known triangle of Bangkok-Pattaya-Phuket, among India travellers.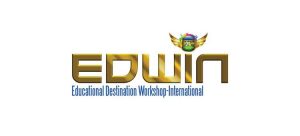 India is one among the top ten source markets for Thailand, the small club of nations sending more than one million visitors each year. TAT is actively targeting repeat visitors considering India is a proximity market and for that new destinations, attractions and experiences are a must. It is also reaching out to India's populous tier II and III cities for first-time visitors.
Thailand, for which India is one of the top 10 source markets, is now eying repeat customers from the country by promoting lesser-known but alluring destinations like Kanchanaburi and Khao Yai
On December 20, 2019, Thailand stepped over the previous year's record arrivals of 38.26 million. The 38,260,000th visitor to Thailand was a tourist from India! The final result for tourist arrivals into the Kingdom in 2019 will end up around 4 per cent up on the previous year's audited numbers. 2020 arrivals projection is being set at 40.8 million, which would be up 2.5 per cent on 2019 audited numbers.
The visitor from India also broke the record of 1.9 million arrivals from India into Thailand in one year. The India market has grown significantly, touching 22 per cent growth in arrivals in 2019 and 85 billion baht in tourism revenue, a 27 per cent spike.
Tourist arrivals from India have been boosted by the Visa on Arrival (VoA) fee waiver (now extended till April 30, 2020) and availability of cheap flights from several Indian cities. Bilateral airline capacity is at an all-time high with more than 300 weekly flights between 16 major cities in India. About 12 airlines fly between Indian cities and Thailand including Thai Airways, Bangkok Airways, Thai Smile, Bhutan Airlines, Druk Air, Air Asia, SpiceJet, Vistara, Thai Lion Air, Indigo, NokScoot and GoAir.
Thanks to the new campaign, more and more Indians are checking out destinations like Chiang Mai, Kanchanaburi, Khao Yai, Ko Samui, Chiang Rai, Krabi, Ayutthaya and Ko Chang (Trat). Of late, there has been a notable increase in visitors from India to attend MICE events, hold weddings and honeymoons; and even shoot movies and music videos.
In the last week of November 2019, Global Panorama Showcase (GPS) organised EDWIN (Educational Destination Workshop International) to Kanchanaburi and Khao Yai – 52 agents from 12 states and 30 cities in India – a first-of-its-kind initiative from India to these two emerging destinations.
"Our EDWINs (that's what agents attending EDWIN are called) have been selling Bangkok-Pattaya-Phuket for a decade now. We have to offer customers new destinations and experiences and GPS' EDWIN program is all about educating and empowering the travel trade," said Harmandeep Singh Anand, Managing Director, GPS. "We are introducing EDWINs to two fabulous destinations suitable for families, MICE and wedding/honeymoon, hardly three hours by road from Bangkok."
We zoomed from Bangkok to Kanchanaburi and as we neared our destination the temperature started to fall. Evenings are a comfy 19-20 degrees. We checked into the River Kwai Village Hotel, our abode for the next two days. Have to say, GPS has a special knack of selecting stunning properties for EDWIN!
After a brief tour of the resort we had time off at the Rock Valley Hot Spring & Fish Spa managed by the resort across the River Kwai. Swimming in the river, the currents are strong, was an exhilarating experience and thank God for the life jacket!
I remember the mineral water pool, mineral hot spring, herbal hot spring, tea pool, fish pond, milk pool, coffee pool, orange pool, butterfly pea pool,… By the time we completed the hot spring routine all of us were so famished that the barbecue and drinks served onsite came as godsend. The Hot Spring session is charged Rs. 4000.
Later in the evening we had a sumptuous sit-down dinner by the river bank when TAT officials addressed the visiting EDWIN delegation from India.
After dinner we were treated to something out of the world – the firefly experience. We left the resort by open trucks to a nearby forest site and emptied cans of mosquito spray all over our exposed body areas. And in perfect silence, mobile phones not flashing, we waited. And one, then two, then three, then many, we spotted fireflies all around! They are soft-bodied beetles that are commonly called fireflies or lightning bugs for their conspicuous use of bioluminescence during twilight to attract mates or prey. Even the screen light of a mobile phone can scare them away. A surreal experience!
Next morning we checked out the Xtreme Centric Park at the resort. Many of us were driving an ATV for the first time and in spite of knowing well to handle a bike and/or car, found the ATV a challenging task to tame.
Our next destination was Mallika City, a retro-township reflecting the past Siamese lifestyle in the Chao Phraya River Basin after King Chulalongkorn, Rama V abolished slavery. Once freed, they had to live a life of self-sufficiency, self-reliance, and in harmony with all other Siamese people. These changed patterns of lifestyle are the cornerstone of today's Thai people.
The 'city' features recreated traditional Thai buildings, including a 'turnable' bridge city tower, various types of houses and a market zone. Though we had lunch here, visitors are recommended to try out the Thai costume, enjoy dinner and a traditional Thai dance show. Don't forget to pick up traditional clothing, handicrafts and souvenirs.
Kanchanaburi is peaceful, slow and refreshing. It is perfect for recharging both mind and body before getting back to the grind of daily lives. Once a year, a carnival comes to town and is set up in the area next to the bridge. At night there is a small pyrotechnics display that re-enacts the wartime bombing of the bridge.
Equally rejuvenating is another destination which is again green, pleasant and beautiful – Khao Yai.
As you enter Khao Yai, you will see many European themed resorts. Blessed with a lush, mountainous landscape, fertile valleys, pounding waterfalls and rich biodiversity, Khao Yai is a year-round getaway destination just three hours' drive from Bangkok. The west side boasts a range of wild-west theme parks and vineyards of Thailand's award-winning labels. The south and east are peppered with a wealth of natural wonders, from Prachinburi's jungle-clad waterfalls to Wang Nam Kheo's ozone-rich valleys. Khao Yai, a UNESCO® World Heritage Site, is Thailand's third largest and one of the most visited national parks.
Khao Yai is a haven for both nature and adventure lovers. It's an all-in-one destination where you can pack as many or as few activities as you want in one day, whether a waterfall hiking trip, a round of golf, farm tours, scenic mountain biking, or fun theme park with horseback riding, ATV adventures and combat-style games. If you have kids, Khao Yai is one of the best places to bring them along.
We checked into the Greenery Resort, a tree-filled property, 14-minute walk from Scenical World water park and 5 km from Khao Yai Golf Club. Rooms feature furnished balconies and other amenities include an airy restaurant, sports bar and a garden cafe. There's also an outdoor pool, a spa and a water park. This property is just 3 km from Palio and a 20 min drive from Farm Chokechai.
---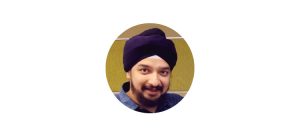 "We want to create visibility for destinations in Thailand beyond Bangkok-Pattaya-Phuket. ATTA wants to focus more on India. This is first time we are engaging directly with India travel trade on a platform like GPS EDWIN. Kanchanaburi and Khao Yai are ideal for tours (families and friends), MICE, weddings and even film shoots. We can ensure Indian vegetarian/non-vegetarian fare and Jain cuisine. We are planning a ten city Bollywood film on the lines of Zindagi Na Milega Dobara"
Preecha C Singh (Vicky) | GM, Destination Siam Group and Executive Committee Member | ATTA
---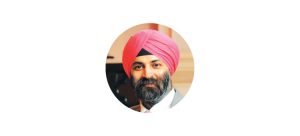 "Our EDWINs have been selling Bangkok-Pattaya-Phuket for a decade now. We have to offer customers new destinations and experiences and GPS' EDWIN program is all about educating and empowering the travel trade. Bangkok is the default entry/exit point and Pattaya is very critical for MICE so they will continue to be part of itineraries. But new destinations like Kanchanaburi and Khao Yai can change the value proposition especially for repeat customers"
Harmandeep Singh Anand | Managing Director | GPS
---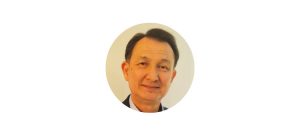 "50 per cent of our visitors are repeat travellers. We are trying to educate trade so that they can recommend new destinations and experiences. In 2020, TAT will launch global campaign to promote responsible tourism"
Klissada Ratanapruk | Executive Director, TAT (ASEAN South Asia and South Pacific Region)
---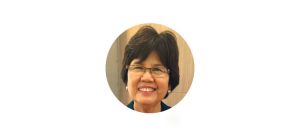 "Europe and ASEAN markets are responding very well to secondary destinations like Kanchanaburi and Khao Yai especially the repeat travellers. Indian visitors interested in nature trails, adventure activities and agrotourism including wine tours will find these two places extremely satisfying"
Pornthip Hirunkate | Vice President | ATTA
---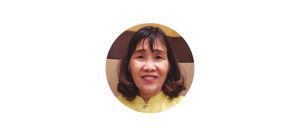 "More than 1000 leisure travellers from India visited Khao Yai in 2018. They are interested in our golf courses, national park and the vineyards. We want to attract MICE groups too"
Rungtip Bookkhuntod | Director, TAT | Nakhon Ratchasma Office
---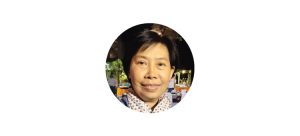 "We received 4,88,000 tourists in 2018 and India is one of our Top 20 source markets. We really want to welcome many more Indian travellers who have already visited Thailand but did not consider Kanchanaburi. We are very happy we got to meet 50 travel agents from across India through GPS EDWIN"
Piyapat Vongdoiwang | Director, TAT Kanchanaburi Office
---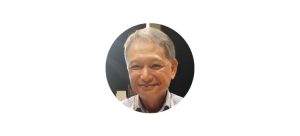 "More than 1,00,000 guests who stay with us swim in the River Kwai and about 80 per cent of our guests use the hot springs. We are bullish about India and hope to welcome a large number of them to Kanchanaburi"
Suchin Jienjitlert | Assistant MD | River Kwai Village Hotel
---
Scenical World and the three adjacent resorts Greenery Resort (256 rooms; 4-star), Foresta (luxury condos for sale and rent) and Botanica (114 rooms; 5-star) as well as the next door KYCC (Khao Yai Convention Center), are all owned and managed by the Scenical Group. KYCC is the largest of its kind in Khao Yai and the Northeast of Thailand. Offering 3800 sq. m. of flexible meeting space, KYCC can accommodate every need. There is also a 1900 sq. m. outdoor plaza, set between the two KYCC buildings, which can be used for banqueting, performances, or any open-air activity.
Scenical World is perfect for a day of fun with friends and family with many land and water-based rides and slides. I tried out Tornado and Python, considered the most challenging water-based trills and it was so much fun.
At the foot of Khao Yai National Park, just before you pass the main gate, is a small side street that turns into an expansive valley where grapes are grown, harvested, crushed and turned into fine wine. We visited the 40-acre GranMonte Estate which has brought a slice of Tuscany's sun-drenched vineyards to Khao Yai's verdant foothills. The main highlight here is the cellar-door shop and the VinCotto restaurant, that whips up delicious pastas and salads as well as hearty Italian main courses and desserts. The best time to visit is October-February and guided tour (1.15 hours) of the vineyard along with wine tasting and Thai/Western set menu including Jain specifications are available.
One of the cool experiences which will find many admirers (who doesn't love chocolates) is Chocolate Factory. Participate in their fun workshop and learn the art of making chocolates. It's THB 380 for a 30-45 min session which includes tasting. Over 200 products are there to buy at their store which also offers desserts and European eats along with tea & coffee.
On our way back we wanted to check out some of the many British, German and Italian-styled resorts lining the street. We just had time for My Ozone, a stunning German theme golf resort. My Ozone has 60 rooms, 50 villas of 2-bed and 3-bed configuration and an 18-hole golf course. Panacee Wellness Center from Germany is another highlight of the resort. This is a great location for MICE, weddings and even music video shoots!
Khao Yai is perfect for adventure activities like trekking, hiking, mountain biking, or having a communion with nature by indulging in bird watching, star gazing, agro-tourism and the like.
---
Attractions in Kanchanaburi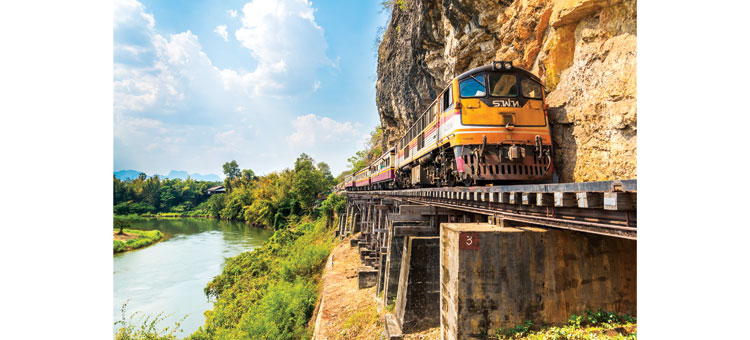 DEATH RAILWAY
In 1942, Kanchanaburi was under Japanese control during WWII. It was here that Asian forced labourers and Allied PoWs, building the infamous Burma Railway, constructed a bridge, an event portrayed in the films. Almost half of the prisoners working on the project died from disease, maltreatment or accidents. At Kanchanaburi, there is a memorial and two museums to commemorate the dead. In March 2003, the Thailand–Burma Railway Centre opened and the JEATH (Japanese-English-American-Australian-Thai-Holland) War Museum dedicated to the bridge and the Death Railway. The city is also home to the Kanchanaburi War Cemetery.
THE BRIDGE OVER THE RIVER KWAI
This steel bridge is one of the most important historical landmarks and memorials in Thailand and probably the most photographed landmark of Kanchanaburi. The damaged bridge was renovated by the Thai government after WWII in 1946. Visitors are able to walk across the bridge to the other side of the river, but should be mindful of trains and motorcycles.
DEATH RAILWAY TRAIN FROM RIVER KWAI BRIDGE
Visitors with sufficient time should take a Death Railway train from River Kwai Bridge for a 2-hour ride to Tham Krasae Cave. Tham Krasae station marks the start of the long viaduct by the cliff built by the PoWs during WWII, part of the infamous Death Railway.
THE ELEPHANTS WORLD SANCTUARY
Animal lovers will appreciate a visit to the Elephants World sanctuary. Here visitors can watch elephants playing in the mud, gather food to feed them and help bathe them in the river. Elephants World is a non-profit organization founded in 2008, a sanctuary for sick, old, disabled, abused and rescued elephants who now receive the rest and joy that they deserve. For those who want to stay longer, the sanctuary also has overnight and week-long programs for guests.
SAI YOK WATERFALL
Located within Sai Yok National Park, Sai Yok Noi Waterfall is about 60 km from Kanchanaburi. In the same national park, a little further away from Kanchanaburi town, is another waterfall called Sai Yok Yai Waterfall. Apart from being a home to numerous wild animals and birds, the park is also home to the world's smallest mammal, the tiny two gram Kittis Hog-nosed Bat, which was first discovered in 1973. Other attractions include Lawa and Dao Wa Dung caves that feature beautiful stalactites and stalagmites.
RIVER KWAI VILLAGE HOTEL
The jungle resort and onsen on the banks of River Kwai is spread across 400 acres and offers 221 rooms including 26 Thai Raft Rooms. There is so much greenery all around and many activities to do. The resort has atleast a kilometre of river front all to itself – immortalised in the famous Hollywood films, The Bridge on the River Kwai (1957), Return from the River Kwai (1989) and The Railway Man (2013).
At the Xtreme Centric Park within the property, one can engage in ATV, archery, bamboo rafting, paintball shooting, zorbing and eurobungy jumping. There is also a lavish pool. The restaurant serves Thai and international cuisine and for groups they can arrange Indian food.
Across the river is the Rock Valley Hot Spring & Fish Spa with 15 plunge pools of varying temperature up to 42 degrees. Motorised Bamboo rafts and boats are available. Experienced swimmers can hit the waters. Lockers and bathing areas are separate for men and women at the onsen. Swim wear is provided by them; Trunks and bikinis are not allowed. Short facials and mud body treatment which can be washed off at the waterfalls within the spa premises are available; so is Thai massage.
High season is October to April. There are many meeting venues including outdoor options. This is a perfect place for MICE and wedding/honeymoon.
The Bridge over River Kwai is the nearest attraction. 20 minutes away from the resort is the Sai Yok Noi waterfall.
MOVING AROUND
Many attractions in Kanchanaburi are within walking distance of each other. Small orange and large yellow Songtaew (buses) traverse up and down Saengchuto Road between 6 am and 6 pm, connecting the bus station, train station and the bridge, and charge a standard TBH 10. Motorbike taxis and tuk-tuks are also available and some guesthouses offer bicycle rental. Always negotiate the fare.
---
GRANMONTE VINEYARDS & WINERY
Owned and managed by Visooth Lohitnavy (CEO & MD) and his two daughters Nikki Visootha Lohitnavy, Thailand's first and only female winemaker and Mimi Suvisooth Lohitnavy, Director of Marketing & PR, GranMonte is the best national producer of wine in Thailand and recipient of multiple international awards. There is also a 7-bedroom guest house available on rent. The annual harvest festival is in February and there's a party too at night.
Wine Tour including Wine Tasting
THB 450/350 (card rate for adult and teetotaller)
THB 360/275 (agent rate for adult and teetotaller)
Wine Tour including Wine Tasting and Lunch/Dinner
THB 995/895 (card rate for adult and teetotaller)
THB 945/845 (agent rate for adult and teetotaller)
---
ATTRACTIONS IN KHAO YAI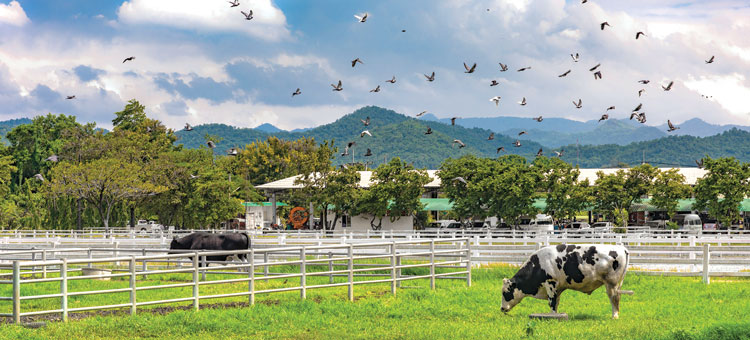 Chokchai Farm
The love for cowboys and the American Wild West runs deep in the Chokchai family, so deep that they decided to bring a huge slice of it to Saraburi's countryside, 30 km from Khao Yai. It all began in 1957, with a small herd of cows and a piece of land. Today it has become one the most popular tourist attractions in Khao Yai, with exciting cowboy shows, cattle herding, farm tours, horse-drawn cart rides and ATV adventures. An overnight package comes with a campfire dinner and accommodation in its boutique tent – with all modern luxuries thrown in.
Palio Village
Palio is a picturesque shopping centre just 20 km from Khao Yai, themed around a Tuscan village where visitors are treated to an out-of-the-ordinary combination of clothes and gift shopping, gourmet snacks, live entertainment and an eclectic mix of independent shops and stalls.
Upon entering the village, the striking terracotta-toned buildings resonate with an unmistakably Mediterranean vibe. A plethora of potted flowers, baby ferns and creeping ivy add to the sensation. Everywhere you look you can see hanging baskets, ornate railings, medieval-styled castle walls and an overstocked supply of benches for visitors to sit and enjoy the sights.
Sketch artists, clowns, musicians and masquerading Venetian ladies stroll around the market and are happy to have their picture taken with visitors. The carnival atmosphere is best felt in the central Piazza Palio, where a number of bars and coffee shops surround a fountain, characters perform for the amusement of the visitors and classical music is piped in through hidden speakers. It's an enchanting experience.
Khao Yai National Park
Khao Yai National Park, a UNESCO® World Heritage Site, is an oasis teeming with wildlife and primeval jungles. The main two-lane highway passes through all natural attractions and scenic points on Khao Yai National Park. Heow Suwat (Suwat Abyss) and Heow Narok (Hell's Abyss) Waterfalls are two of the most visited sites. Avoid night safari if you are sensitive to the wellbeing of animals. The Park can get too crowded in the cool season (October to January).
Rai Thong Somboon Club
One of the original adventure parks in Khao Yai, Rai Thong Somboon is where you can try all kinds of rides imaginable, including ATVs, horseback riding, kart cross, luges, buggies, log rides, bumper boats, rolling balls, dry sledges, and more. The park is set on a vast 480,000 sq.m. area of landscaped green, with well-planned obstacle courses and water parks setting the stage for all the rides. If you can't get enough in one day, stay overnight in one of its wild-west theme rooms – teepees, camping trailers, gypsy caravans, log cabins, cowboy suites – all air-conditioned and fitted out with modern conveniences.
Arriving in Thailand
VoA fee has been waived till April 30, 2020. If the queue is long, then you can jump that by paying THB 200 for Express VoA
Book only with a travel agent who is a registered member of ATTA (Association of Thai Travel Agents). For any help reach out to ATTA counter at Gate 10 of Suvarnabhumi International Airport, Bangkok
Internet
BUY A LOCAL SIM CARD WITH 15 GB DATA VALID FOR 8 DAYS FOR THB 299. RATE IS SAME FOR ALL SERVICE PROVIDERS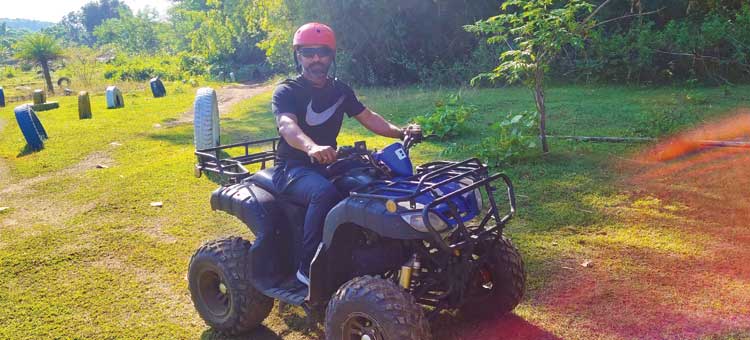 (The author was hosted by Global Panorama Showcase)