by Noopur Jain
We decided to celebrate my milestone birthday by making the long haul trip to the United States. Both Vik (my husband) and I agreed to focus on the east coast and more or less the three large cities, Boston, DC and NYC. While planning the trip, three big decisions needed to be taken – how to travel, what to do and budgeting. New York is much more than Times Square (though the neon lights did dazzle me). I got some excellent travel tips from friends and New York insiders. It is only fair that I pay it forward and share some of my experiences with future travelers.
The author had a whale of a time in NYC celebrating her birthday with spouse. And the Travel Prepaid Card was the best decision
Therefore, here goes:
LOCAL TRANSPORTATION
Get up & about the city like a local by purchasing the MTA's (Metropolitan Transportation Authority) 7-day pass. MTA connects New York City (Manhattan & boroughs) through its network of subways, buses and suburban trains. The 7-day pass allows unlimited trips and the subway is the fastest way to move around NYC. Surface transport (cars & buses) is prone to delays due to heavy traffic in NYC. For airport transfers, Uber (Indian Account & Credit Card works) is the most convenient way to travel. Lyft is another option but when we travelled in June 2019, it required a US local number for verification.
CONNECTIVITY
While you have free WiFi everywhere in NYC, the Vodafone IR plan was handy to access Google Maps, online purchases of tickets and to make local calls – all without the hassle of managing an additional US SIM.
WEATHER CHECK
Very important to note. Check the weather forecast before you head out and plan the day's activities. The Weather Channel was eerily accurate.
LIVE ENTERTAINMENT
Jazz, Broadway & Comedy Clubs. NYC is much about experiencing the best of the best in performing arts as much as it is about sightseeing. So make sure you plan each evening carefully. 2019 was one of the best years for Broadway in terms of ticket sales and there are plenty of options. Book in advance if possible – for same-day tickets there is a discount booth TKTS, which gives 50-80 per cent discount on same-day tickets (but you have to queue up and be very patient). We simply walked up to the individual theatres and got reasonably good seats at affordable prices. We managed to see The Lion King and To Kill a Mocking Bird – experiencing two very different genres! Attend other live performances like concerts/boxing etc. in NYC at the Madison Square Garden, Radio City Hall, Barclays Centre (in Brooklyn). Make sure you also get your fill of Jazz, Piano Bars (Don't tell Mama in Hell's Kitchen) and Comedy Clubs (Comedy Cellar in Greenwich Village) for clean fun. We were amazed by world-class talent. Plan ahead, try to apply for audience seats at Comedy Central/Saturday Night Live and who knows you might get super lucky!
FOOD SCENE
The food scene in NYC is exploding. Here are some recommendations:
Street food ($1 pizzas, hotdogs & doner kebabs, especially Joes Pizza in Greenwich)
Korea Town (Jongro – Korean Barbecue)
Soho (artisanal sushi – Sugarfish, spanish wine & tapas – Boqueria, best pepperoni pizza – Rubirosa – reserve ahead)
Meat Packing District (bar hopping, view from The Standard) & Chelsea Market (buzzing food market with great artichoke pizza)
Hell's Kitchen (bar & restaurant hopping)
Brooklyn
Little Italy & China Town
ENJOY THE FREE THINGS
Take a stroll on Brooklyn Bridge; enjoy the architectural buildings/skyline (Empire State, Chrysler, Woolworths, Rockefeller); walk on the High Line; visit the 9/11 Memorial & One World; pay tribute to the Charging Bull, Fearless Girl, Double Check at Wall Street; take the Staten Island Ferry for a view of the Statue of Liberty; or amble along in Battery Park; soak in the neon lights at Times Square; window shop at 5th Avenue and then rest your feet & soul at St. Patrick's Church; visit the New York City Public Library on 53rd Street. To get initiated – join the plethora of free walking tours available. Familiarize yourself with the numbering system in Manhattan (Streets run east-west/Avenues run south-north, with numbers beginning on the east side of the island and ascending to the west).
PARKS IN NEW YORK
Central Park in Manhattan, Prospect Park & Botanic Garden in Brooklyn are delightful oases in NYC. We rented a bicycle for about three hours and circled the perimeter of Central Park. One could carry a picnic basket to enjoy a good day outdoors.
MUSEUMS
If you like museums, this is the city with many choices – Museum of Modern Art, The Metropolitan Museum of Art, Guggenheim, 9/11 Memorial, Whitney Museum of American Art. If there are children in the group, the American Museum of Natural History is a good choice. Look for free museum days. Usually, there is one day per week, but they tend to be crowded. Each museum also has a scheduled highlights tour, which lasts an hour and covers a lot. I enjoyed visiting the MoMA (houses Rembrandt, Van Goh, Picasso). It might be better to visit museums in DC, as they are free and well maintained.
RETAIL THERAPY
The ideal state is a day trip to Woodbury Commons, an outlet mall – however, it does require time & money (~$80 per person for the round trip). There are many discount stores like Century 21, Macy's, Bloomingdales, Nordstrom Rack in the city, where you could find deals on American brands.
SKY DECKS & OBSERVATORIES
For New York sunsets head up to decks on the skyscrapers ($20-$30) or bar rooftops. The Edge at Hudson Yards opens in March 2020 and will be the highest observation deck in the western hemisphere at 1131 ft.
EXPLORING THE BOROUGHS
NYC is not just Manhattan but seven boroughs (Jersey, Brooklyn, Queens, Staten Island, Governors Island, Long Island, Ellis Island). Each one is unique. Brooklyn for example is/was home to some greats like (Al Capone, Truman Capote, Jimmy Fallon, JayZ). While it is gentrified, still interesting to see the neighborhood. Governors Island, is also fine for a day trip – very quiet, barbecue or bike around and enjoy a good day outdoor.
DOWNLOAD THE PLAYLIST
Get in a New York State of Mind with songs dedicated to the city. Great fun to share the bond that some of the musical greats like Billy Joel, James Brown, Simon & Garfunkel, Bob Dylan (not to forget A&B) built with the city.
THINGS THAT WERE JUST NOT FOR ME
Hop on Hop off tours: There are many resellers on the streets & crossings. Not on my recommendation list, as it wasted too much time, the commentary is recorded and patchy, oversold and crowded
Statue of Liberty Cruise: Only one company (www.statuecruises.com) is licensed to land on Ellis Island and Statue of Liberty Island – so book months in advance. Avoid the regular cruises that operate from Battery Park, simply take the Staten Island Ferry (free) to get some great pictures of NYC Skyline, Brooklyn Bridge and the Statue
Vik and I have credit cards that offer the functionality of transacting internationally; however, given the expenses foreseen at the destination, we wanted to lock in the forex exchange rate. Therefore, we decided to avail of a Visa Travel Prepaid Card from EbixCash World Money. In hindsight, it was an excellent decision to take the Travel Prepaid Card because of many reasons:
LOCKED IN FOREX
EbixCash offered us competitive exchange rates and excellent doorstep service. In fact, the dollar appreciated slightly during our trip – so we felt elated having locked in a good rate.
RELOAD WHILE ON THE TRIP
It took only a WhatsApp conversation and an online money transfer to top up the card while on the trip. Great benefit for emergencies & contingencies or simply when you are self-indulgent (that was me in NYC!)
Used it everywhere seamlessly – online to book events/tours, at shops and restaurants, you name it. The card is accepted at Visa's 50 million-plus merchant network across the world
Transaction alerts helped in keeping track of the spend and balance on the card. The welcome kit contained a replacement card – very handy in case of an untoward incident
For most of our travel, we were able to comfortably use the Travel Prepaid Card and it served as a reliable companion. I believe it was only at the MTA that we had to use cash as the manned counter did not accept cards.
New York is an experience, so set enough time aside to soak in as much as you can.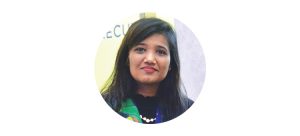 (The author is an avid traveler and works in the payments industry. She can be reached at noopur_jain@hotmail.com)