Mumbai: Trafalgar offers travellers the opportunity to discover the true essence of a destination, connect with locals, and have unforgettable experiences along the way. With over 350 worldwide trips to all seven continents, and 74 years of expertise, Trafalgar's commitment remains the same – ensuring every traveller returns home having enjoyed a hassle-free holiday.
Leave your world behind and lose yourself on a journey of discovery
In keeping with Trafalgar's commitment to connecting guests to places, people and experiences, each trip in the brand's 2020 suite includes at least one of Trafalgar's famous 'Be My Guest experiences', one of the first local immersion experiences in the travel industry. With a core mission that seeks to support local individuals and businesses, particularly those off the beaten track, where Trafalgar guests enjoy deeply meaningful encounters. From dining with a count at his 16th century Italian villa, exploring the beautiful French home of one of the widows of JFK and Bobby Kennedy's former advisors, breaking bread with villagers in the mountains of Turkey or having dinner with champion fighter Muhammad Ali's brother as he regales guests with tales from their childhood, these experiences allow guests to connect with locals in ways typically not possible. Always at the centre of Trafalgar's mission is travelling responsibly, with 'Make A Difference' experiences available on many itineraries that let guests directly give back to the communities they visit. JoinTrafalgar has also reforested 359 acres of trees to date with longstanding partner, One Tree Planted, as a result of guests choosing to travel paper-free with their e-document solution and since 2018, single-use plastic bottles have been removed from all coaches throughout Europe.
"What makes Trafalgar simply the best way to travel is the passionate team we have that strives to deliver a dream holiday for everyone of our guests. We know that travel planning can be stressful, and instead of worrying about the logistics of accommodation, transportation and or waiting in line to visit museums and other places of interests, why not have a holiday that allows you to be completely carefree to enjoy your journey of discovery," said Sanjay Temkar, the brand's Director of Sales for India.
"We are thrilled to unlock more of the world in 2020, with new trips reflecting our guests' growing demand to explore new destinations like Armenia, Georgia, Montenegro and Namibia. We also have new 'Explorer' itineraries where we visit vibrant and trending cities and regions like New York, San Francisco, Sicily, Barcelona and the French Riviera," added Temkar.
Trafalgar's popular in-depth 'City Explorer' series covering gateway cities like Rome, Madrid and Barcelona, Cape Town, New York and San Francisco, are a great option for travellers seeking to combine business trips with leisure.
Some trips to consider to embark on a dream holiday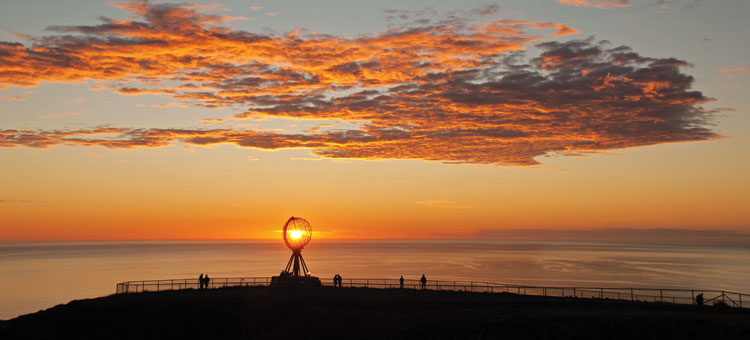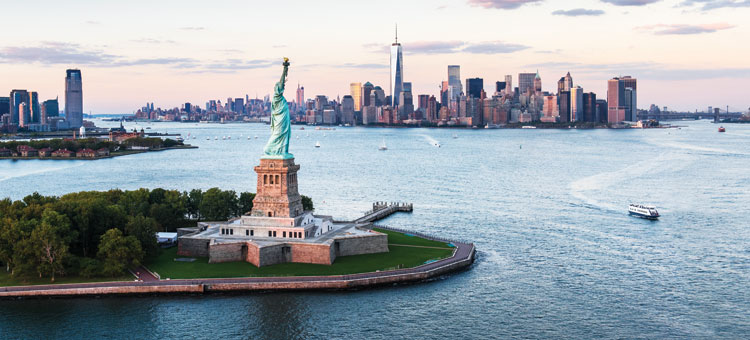 Georgia and Armenia Uncovered
(11 days) – New
Admire dramatic landscapes and uncover the colourful history of two former Soviet Union countries. Visit the snow-capped Caucasus while journeying across the Eurasian crossroads of Georgia and Armenia and discover Europe's best kept secret. Ride the 'Wings of Tatev' aerial tramway and admire the impressive mountain ranges as it delivers guests to a 9th-century Apostolic monastery. At 5.7 km, it holds the record for world's longest non-stop double track cable car. Discover how Trafalgar guests 'Make A Difference' to the local community which makes a living from crafting traditional wool carpets while visiting Shinuhayr village in Armenia.
Balkan Adventure
(14 days) – New
Visit Romania, Bulgaria, North Macedonia, Albania, Montenegro, Bosnia and Herzegovina and Serbia and delve into the revival of a region once scarred by conflict and communism. Admire the rare beauty of The Balkans and bask in the warm hospitality of the locals. Explore the iconic cities of the Balkans including Kotor, Budva, Bucharest, Braşov, Veliko Târnovo, Sofia, Skopje, Tirana, Mostar, Sarajevo and Belgrade. An iconic attraction in Romania where guests will 'Dive into Culture' is the mythical home of Dracula, Bran Castle in Braşov. Along the way, other iconic sights include the Tsaravets Fortress in Veliko Târnovo, the Church of the Nativity in Arbanasi, the War Tunnel in Sarajevo and Kalmegdan Fortress in Belgrade for an incredible experience in this part of the world.
New York City Explorer
(5 days) – New
Guests are offered 'Daily Choice' options, hand-selected inclusions to tailor their days expressly to their preference, along with the expert guidance of their Travel Director to bring their choices to life in even greater depth. Choose to join a 'Behind the Scenes walking tour of Broadway' to meet a cast member from hip-hop musical Hamilton, or enjoy a guided tour of Manhattan's West Side – trendy Chelsea Market, High Line and Hudson Yards.
Utah's Mighty Five National Parks
10 days (New)
Photography and nature-lovers will love this North America trip that visits Utah's 'Mighty Five' iconic national parks: Arches, Canyonlands, Capitol Reef, Bryce Canyon and Zion National Park. Guests will meet a renowned National Parks photographer and learn how to take the best photographs of the natural scenery. Guests will have time to relax and rejuvenate or enjoy optional activities like a Colorado River Float trip with a 2-night stay at the water wonderland of Lake Powell, a stunning reservoir located along the Colorado River.
Namibia Adventure
13 days (New)
Adventure-seekers can consider visiting Namibia to traverse through the surreal landscapes. One can peer into the depths of Africa's largest canyon, admire the beauty of Sossusvlei's ancient backdrops and see the shimmering expanse of the Etosha Pan.
Nordic Adventure
19 days
Take an epic adventure across Scandinavia as you visit the capital cities of Denmark, Sweden, Finland and Norway. Guests will have the opportunity to enjoy a special 'Stays with Stories' at the Hotel Geiranger in Geirangerfjord, which offers spectacular views and authentic Norwegian hospitality. Other highlights include visiting the hometown on Santa Clause, and North Cape, the northernmost point in Europe. Meet Jorunn, Sven-Magne and the resident goats of Den Sorte Gryte Goat Farm for an exclusive 'Be My Guest' dinner and an opportunity to sample the local specialty brown cheese.
Reasons to book today with Trafalgar
With an 'AgentsFirst' philosophy, Trafalgar ensures both agents and guests enjoy a seamless experience when booking their holidays. A high 62 per cent past guest repeat, 5 million other happy past travellers, and a 4.7/5 independent satisfaction rating on FEEFO – rest assured of the very best experience with Trafalgar's award-winning trips. Trafalgar offers a 'No Risk Deposit Protection' allowing travellers who need to cancel their booking later, to receive a $200 travel credit to use when they rebook their next holiday*.
(*Terms & conditions apply)
The earlier you book, the more you save. Book now to save up to 10 per cent on select worldwide trips. Call Trafalgar's hotline at: +91 022 26143300 / 093264 60494 or visit www.trafalgar.com/asia