London: Saudi Arabia is investing billions of dollars in a bid to establish itself as one of the world's leading tourism destinations and no wonder why this Arab country was the cynosure of all eyes at the recently concluded WTM London 2019.
Majed M Alghanim, Managing Director, Saudi Arabian General Investment Authority (SAGIA) revealed that Saudi Arabia expects to increase international and domestic visits to 100 million a year by 2030, attracting significant foreign and domestic investment and creating one million new jobs. "By 2030, the aim is for tourism to contribute up to 10 per cent towards the country's GDP, compared to around three per cent today. To achieve this, we have very ambitious plans for the sector. The new visa regime, providing tourism visas to citizens of more than 49 countries for the first time, is just the beginning of that process," said Alghanim while speaking at a session on 'Saudi Arabia's Tourism Investment Plan for the Future' at WTM London.
Since the introduction of new visa norms, Saudi Arabia has already started seeing an influx of visitors. Within the first 33 days, 77,000-plus foreign tourists visited the Kingdom. This includes China (17,988), UK (17,777), USA (8926), Malaysia (7158), Canada (5413), France (3097), Kazakhstan (1685), Germany (1674) and Australia (1658). The number of tourists from other countries stood at 11,693.
According to him, SAGIA's objective is to support foreign direct investment (FDI) and private sector investment in accessing emerging opportunities across the Kingdom. "The private sector will play a crucial role in developing Saudi Arabia's tourism sector. We support business throughout the investment journey – from identifying opportunities to conducting feasibility studies and setting up operations," he said.
Reflecting the enormous potential of Saudi Arabia's growing tourism sector, SAGIA, along with the Saudi Commission for Tourism and National Heritage, announced SAR 100 billion ($27 billion) in new tourism agreements with major local and international investors. SAGIA is already working with companies including Triple 5, Majid Al Futtaim, FTG Development, OYO Rooms, Nenking Group, Kerten Hospitality and Tetrapylon to develop new entertainment and hospitality destinations, as well as hotels and resorts, hospitality offerings and other tourism-related attractions.
Recently, SAGIA signed an agreement worth $5.3 billion with UAE-based Majid Al Futtaim Group to develop a mixed-use shopping and entertainment destination. This project will feature the region's largest indoor ski slope and snow park and will also create 12,000 new jobs. It also signed a $10 billion deal with Triple 5 – one of the world's leading shopping and entertainment destination developers. Saudi Arabia's airport capacity is expected to increase by 150 million passengers per annum and an additional 5,00,000 hotel keys will be required across the country over the coming decade.
According to Alghanim, in Saudi Arabia, the market fundamentals are in place for the creation of a vibrant tourism industry. "Saudi has a young and well-travelled population with one of the highest GDP per capita rates in the world. This represents significant potential to capture more domestic spending within Saudi's growing tourism offering. Our strategic location, with 70 per cent of the world's population located within eight hours of flying time of the Kingdom, means we are well placed to attract a range of international visitors," he said.
SAUDI'S AMBITIOUS PROJECTS
Qiddiya Riyadh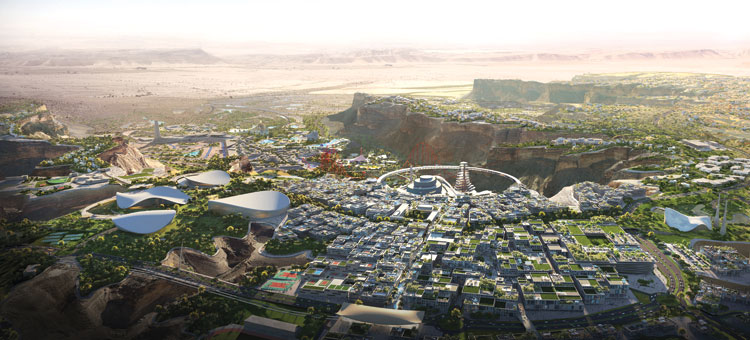 Saudi's first official entertainment destination, Qiddiya is destined to become the Kingdom's capital of entertainment, sports and the arts. Funded by Saudi's Public Investment Fund (PIF), Qiddiya is being developed 40 km from downtown Riyadh, with a total of 334 sq. km. Visitors will enjoy access to a range of diverse activities and services across five cornerstones such as Parks & Attractions, which will include the region's first Six Flags park; Sports & Wellness; Nature & Environment; Motion & Mobility; Arts & Culture and Real Estate & Community Services.
Red Sea Project Umluj-Al Wajh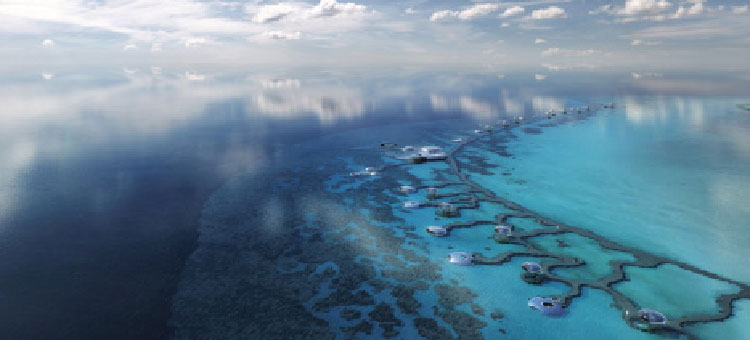 The Red Sea Project is Saudi Arabia's flagship international tourism initiative, strategically positioned on the Red Sea Coast. It covers 28,000 sq. km. and boasts mountains and canyons, sweeping desert dunes and an archipelago of more than 90 islands nestled within the world's fourth largest barrier reef system. Phase One of the Project, due to be completed in 2022, will see the construction of 14 luxury and hyper-luxury hotels across five islands and two inland resorts, providing more than 3000 hotel rooms. Alongside, will be a new airport, a yacht marina, leisure and lifestyle facilities, as well as supporting logistics and utilities infrastructure, including 75 km of new roads. It is expected to be fully completed by 2030, offering 8000 hotel rooms across island resorts, mountain retreats and desert hideaways. To protect the destination's pristine natural environment, over 75 percent of the destination's islands will not be developed, and have designated nine as sites of significant ecological value.
Neom City Red Sea Coast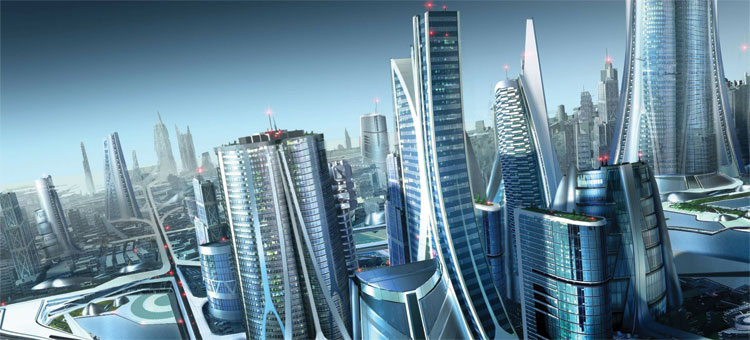 NEOM is set in North-Western Saudi Arabia and includes territory from Egypt and Jordan comprising a total area of 26,500 sq. km. Described as 'civilisational leap for humanity', NEOM City will be a global hub for advanced research and development and will house cutting-edge industries from bio-tech to robotic manufacturing.
Amaala Red Sea Coast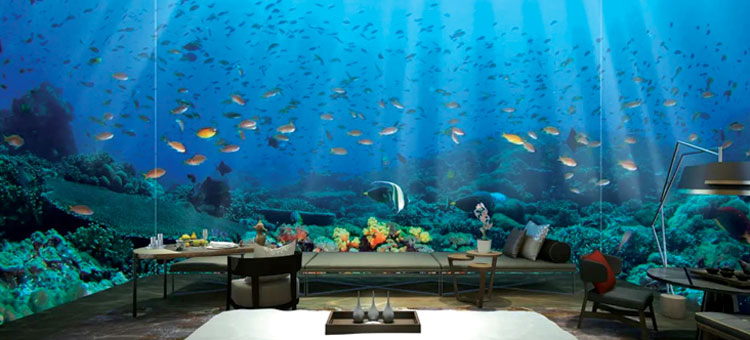 Dubbed as the Riviera of the Middle East, Amaala is set to become an uber-luxury destination. It includes Triple Bay – a place for wellness with 16 hotels, 1325 keys and 435 villas; The Island – an enclave for luxurious residences and The Coastal Development – the epicentre of arts and culture with seven hotels, 800 keys and 200 villas.
AlUla North west Saudi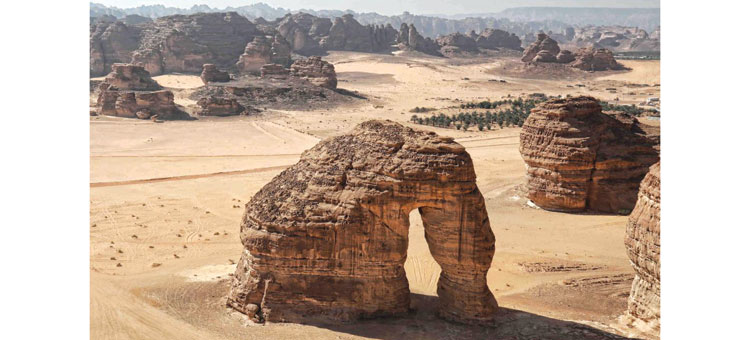 The cornerstone of Saudi's cultural and touristic ambitions, the AlUla project will develop an archaeological, cultural and touristic complex – an open-air living museum – in a region as vast as Belgium. This major investment aims to make the AlUla region the Kingdom's cultural capital. The project will offer an authentic and sensory touristic experience faithful to the traditions of hospitality in the Arab world.