Mumbai: Whether outbound or domestic tourism, the Indian traveller has come of age and travel is no longer a luxury, but rather a non-negotiable necessity. SOTC Travel's recently released India Holiday Report 2019 reveals insightful data to deep dive into the Indian leisure traveller psyche, their preferences and travel behaviours. The survey was conducted with over 1100 respondents belonging to four distinct age groups: 25 years & below, 26-35 years, 36-55 years and 56 years & above.
SOTC Travel's recently released India Holiday Report 2019 reveals that travel has become an indispensable part of the Indian consumers' lifestyle across all age groups
Holiday Preferences
Indians are increasingly opting for multiple short breaks rather than the traditional single long annual vacation. While in 2015, more than 75 per cent respondents had taken a holiday for 7-10 days, it was down to 3-6 days in 2019. This indicates a trend of higher frequency and shorter duration holidays. The exception is the 56+ year segment that prefers longer vacations of 7-15+ days.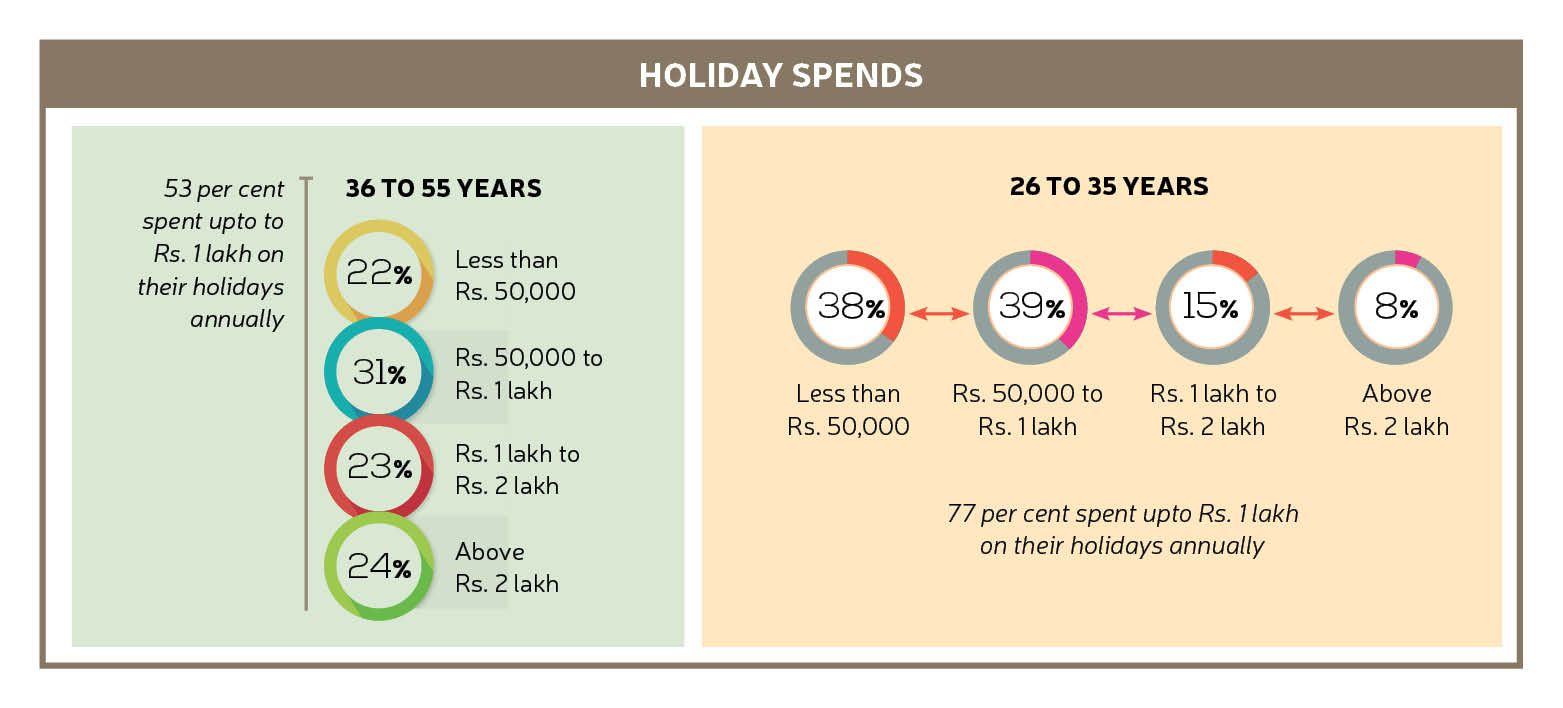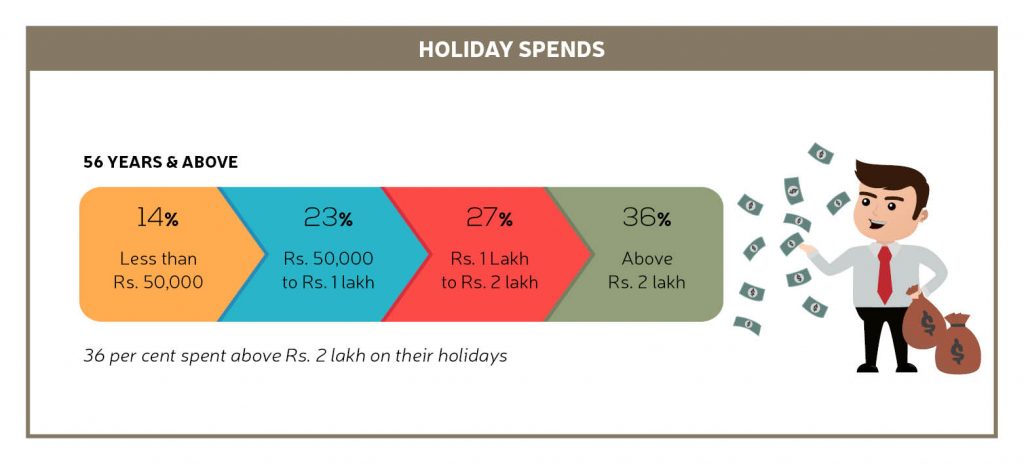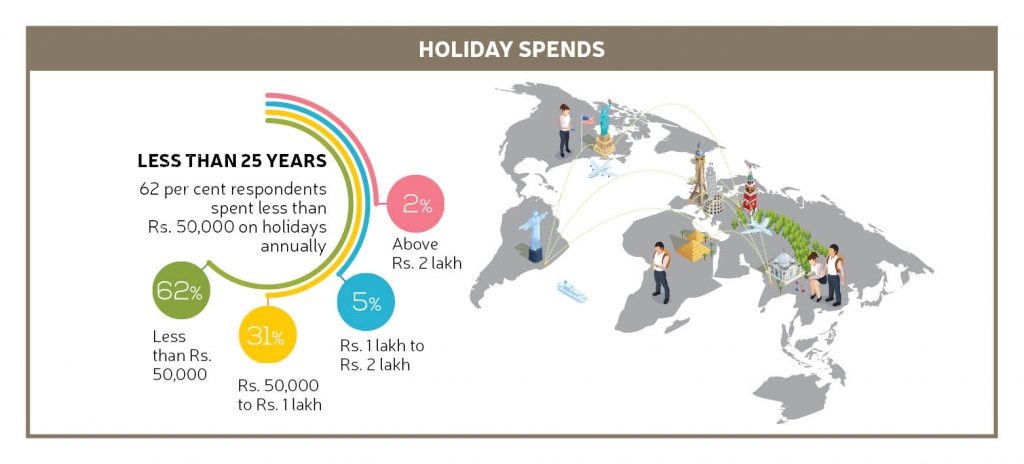 International holidays are a mandatory inclusion in the annual travel plan: All age groups booking at least one international holiday a year.
Domestic holidays show a marked growth with 92 per cent respondents taking a domestic holiday compared to 80 per cent in 2015. Leisure combined with spiritual journeys are witnessing an interesting trend. Destinations such as Madurai, Rameshwaram, Dwaraka, Shirdi, Pushkar, Mathura, Ujjain and Varanasi have seen significant growth in 2019.
68 per cent of all respondents chose relaxation as a top reason to take a holiday. 73 per cent of India's work warriors Gen Y/Millennials opted for travel escapades as a great way to unwind. Family Bonding is a key driver for holidays with 64 per cent of respondents across all the age groups choosing 'spending time with friends and family'. 59 per cent Gen Z are adrenalin junkies/adventure-seekers who holiday to fulfil their passion for adventure. For e.g. diving holidays in Malaysia, kite sailing in Philippines, white water rafting in the Himalayas.
Local cuisine is a top holiday enhancement preference with 65 per cent of Gen Z and 57 per cent Gen X selecting their travel destination basis its local food. Destinations like Singapore, Thailand, Malaysia, Italy, and France are trending for cuisine and wine journeys. Japan, Korea, Ireland are emerging for their unique local flavours and whisky trails.
---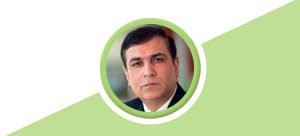 "This is the first time we have undertaken a completely online survey for our report. The findings reinforce the undeniable fact that everyone aspires to travel and that travel has become a non-negotiable element in the Indian traveller calendar. The digital divide is almost non-existent with technology being a great enabler across age groups"
VISHAL SURI, MD, SOTC Travel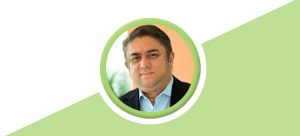 "At SOTC, the report plays a key role, giving us valuable insights for product and service to better serve the next generation of Indian travellers"
DANIEL D'SOUZA, President & Country-Head Leisure, SOTC Travel
---
Research & Booking
A majority of the respondents (79 per cent of less than 25 years, 81 per cent of 26-35 years, 78 per cent of 36-55 years and 61 per cent of 56 years+) opt for online platforms for their primary research. While over 70 per cent respondents in the age groups 25- 35 and 36-55 years booked their holidays online, an impressive 48 per cent of the 56-plus segment also felt comfortable booking online.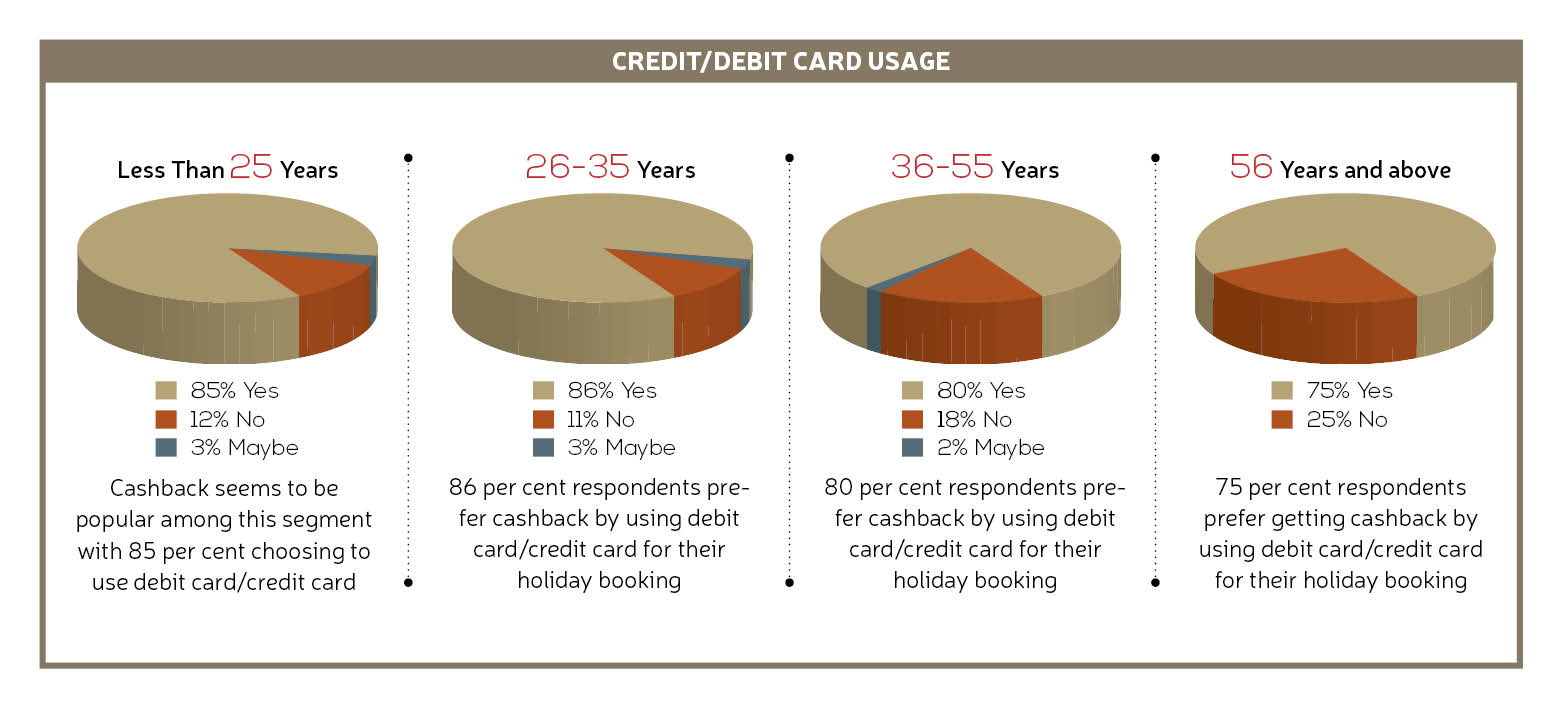 Destination was the key influencing factor for most respondents (79 per cent for less than 25 years; 84 per cent for 26-35 years; 74 per cent for 36-55 years and 67 per cent for 56+). For less than 25 years, the second most important influencer were Packages and Offers while Hotels/Experiences/Activities and Travel Websites/Blogs came third. Interestingly, for over 50 per cent of respondents in this age group the decision on holiday travel was taken by the parents.
The Report has also identified the primary archetypes of travellers that stood out in India over the last five years:
The Budget-Friendly Traveller – They usually take at least one international vacation every year, and travel with the spouse, or with family and kids. They look for a meticulously planned tour to cover as many sites as possible within the available time and budget.
The Convenience-seeker – This traveller wants everything to be planned and simple, valuing convenience, ease, and transparency, above all, in travel planning. They are even willing to outsource decision-making to a trusted party to avoid having to go through extensive research themselves.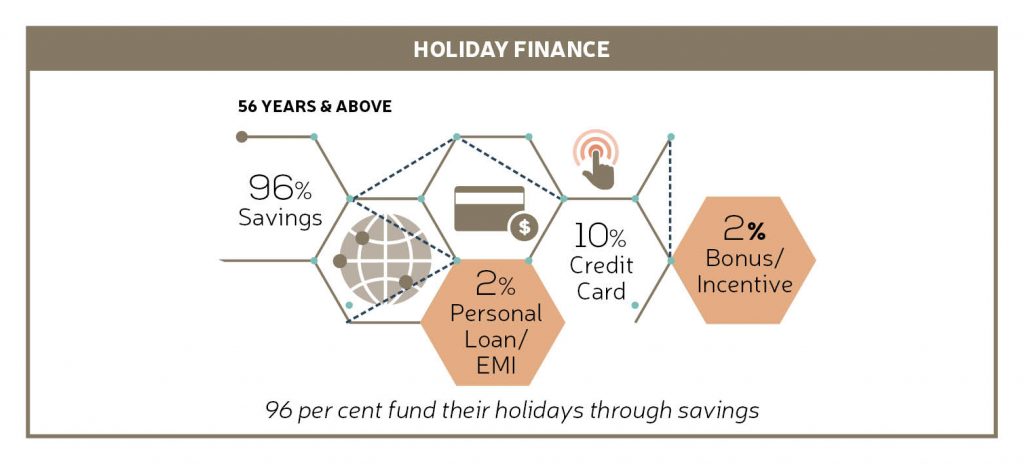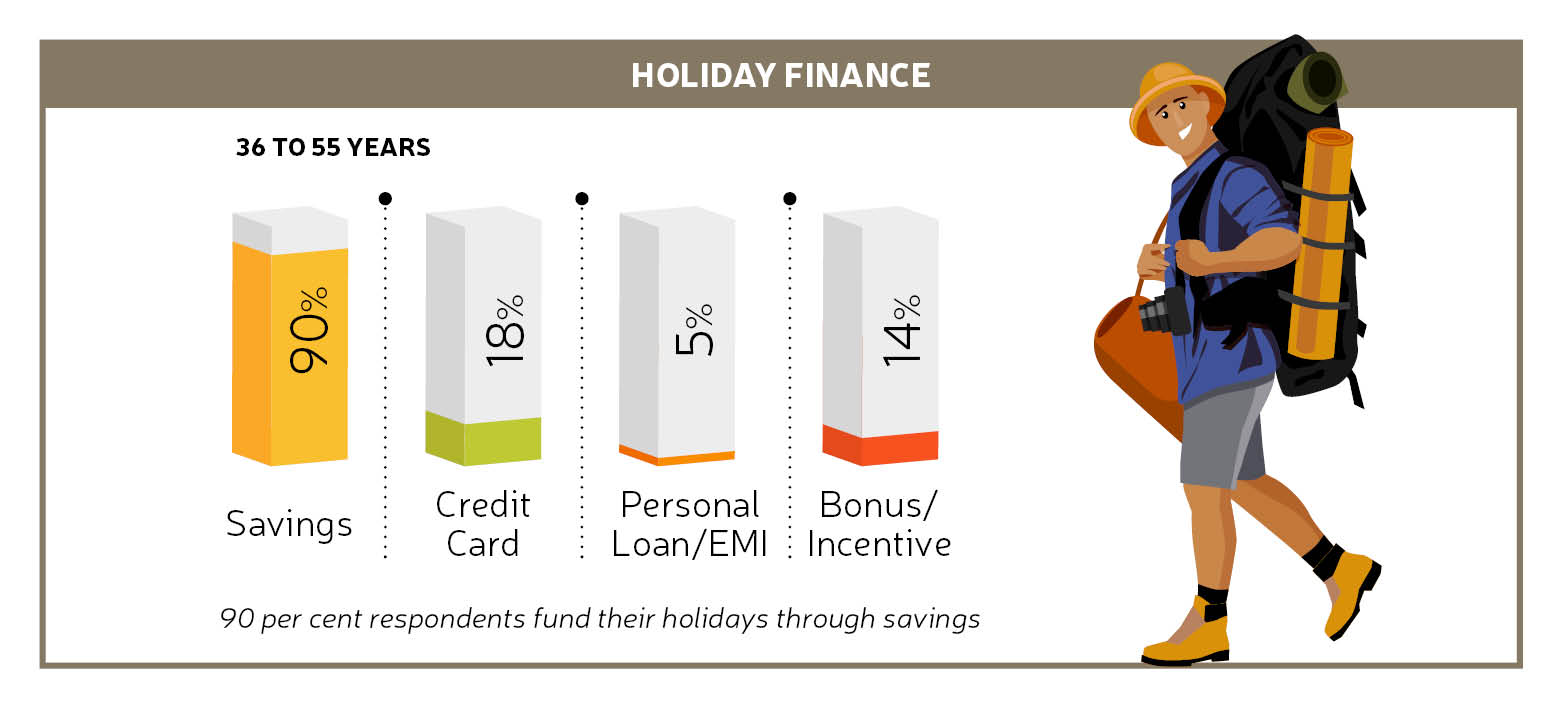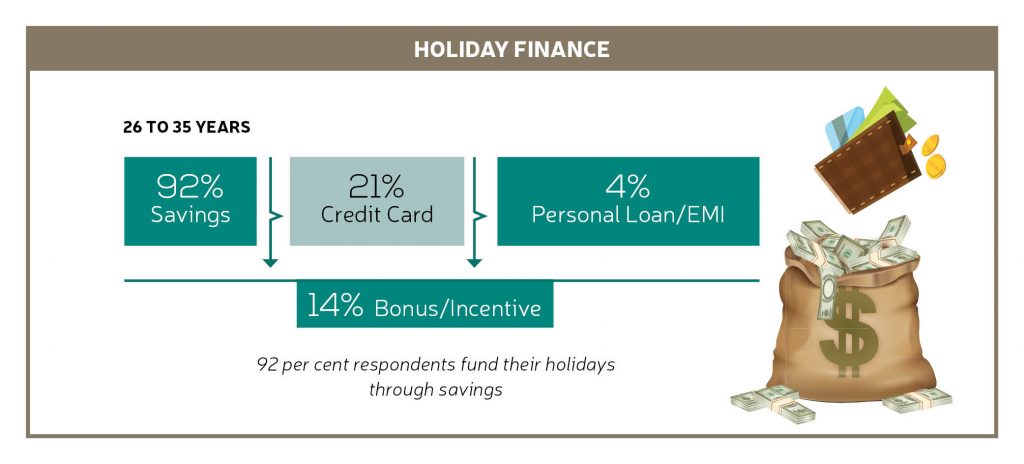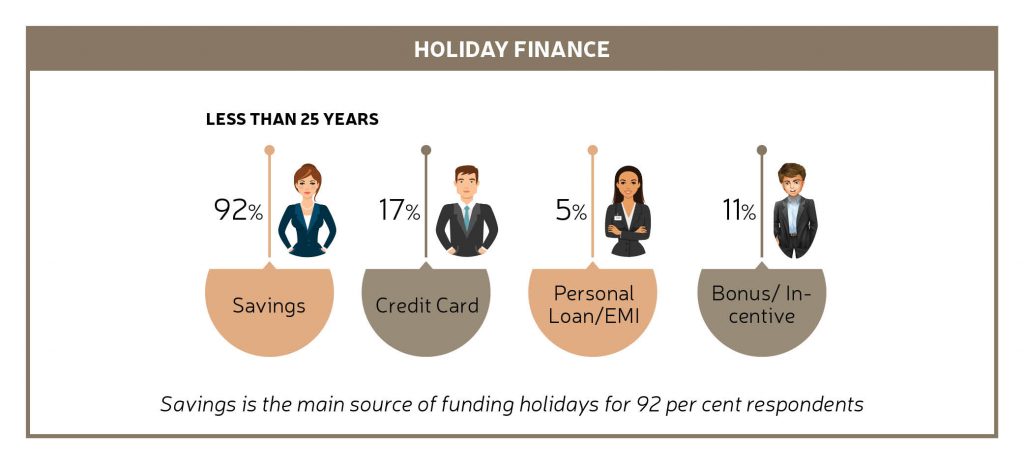 The Family Memory Builder – They aim to build family memories and strengthen the bonds between its members, seeking a combination of both sightseeing and flexibility. This segment largely comprises couples aged 35-45 years, with young children less than 18 years of age, and potentially senior citizens.
The Explorer – With a hunger for authenticity, this traveller is extremely particular about having a flexible itinerary comprising a wide range of unique local experiences. They like to keep a minimum-viable-plan for their trips, as they prefer to discover the rest, on-the-go.
Mellow Vacationer – This segment predominantly comprises couples in the age range of 25-35 or 45-60. They choose to go on vacation without children, looking to unwind, relax, and enjoy the journey as well as the destination. Their expectations consist of low-key experiences at a relaxing pace, and dislike itineraries, with no desire to attempt anything unusual or new.
Senior Citizen – These travellers are generally older, retired couples aged 55 years & above, with above average income. With considerably more free time on their hands, they are quite eager to travel, with an ideal vacation entailing relaxing at a serene location with the opportunity to enjoy the company of others, and spend time with their loved ones.