Nairaobi: Wageni, Wakaribishwa, Kenya yetu Hakuna Matata goes the lyrics of timeless Kenyan pop number Jambo Bwana that translates to "visitors are welcomed into our Kenya, no worries". Once you hear it play out, it will never leave your heart, much like the destination itself. This was my second trip to Africa and a maiden visit to Kenya to attend Magical Kenya Travel Expo (MKTE).
In 2018, the tourism sector grew by 5.6 per cent contributing KSh. 790 billion and 1.1 million jobs to the Kenyan economy. In total, international tourists spent over KSh. 157 billion in 2018. Kenya is targeting 15 per cent growth in tourist arrivals from India in 2019, through various promotional activities, easy visa process and good connectivity. 1.25 lakh Indian tourists travelled to Kenya in 2018, making India their fifth-largest source market globally and number one in Asia.
Kenya has an incredibly unique contrast of biodiversity, characterised by the extremes of the Kenyan climate, ranging from tropical heat to glacier ice, forming a melange of habitats found nowhere else on Earth. A visit to this East African nation is a study on how to nurture nature, the most natural way
Air-connectivity has vastly improved with national carrier, Kenya Airways, flying twice daily from Mumbai to Nairobi. Others like Ethiopian Airlines, Etihad Airways, Emirates Airlines, Air Arabia and Qatar Airways, also offer connecting flights from multiple Indian cities to Kenya. For Indian travellers the visa process has also been simplified. Visa can be applied online and it takes just 48-72 hours for approval. Indians are also eligible for visa on arrival. The fee for a single entry visa is $50. Visa fee waiver for children from India below the age of 16 is a major plus for family travel.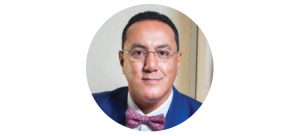 "We recognise the strong historical relationship between India and Kenya. Without the Indian population we would not have built the original railway! The Indian community in Kenya is very powerful economically. India is our fifth largest market and in 2018 we received 1,25,000 visitors from India"
Najib Balala | Cabinet Secretary for Tourism, Republic of Kenya
Kenya has an incredibly unique contrast of biodiversity, characterised by the extremes of the Kenyan climate, ranging from tropical heat to glacier ice, forming a melange of habitats found nowhere else on Earth. Kenya has become synonymous with the word "safari". This is largely because Kenya is where it all began. With the best of game parks and nature reserves located within its borders, Kenya is the home to the Big Five and the inspiration for one of the most popular Disney films, The Lion King. It also has over 1000 bird species of which a few birds like the Taita Apalis are only found in Kenya.
Here one can explore their adventurous side with activities ranging from sky diving in Diani to rock climbing at Hell's Gate National Park, exploring ancient caves in Suswa, and white water rafting or kite surfing in Watamu. You can climb mountains or relax on the white sandy beaches, go on a camel trek or see the migration of wildebeest while floating silently above the herd on a hot air balloon. You can also visit a marine park to experience a different kind of safari, one that takes you closer to the corals and the fish below the Indian Ocean waters.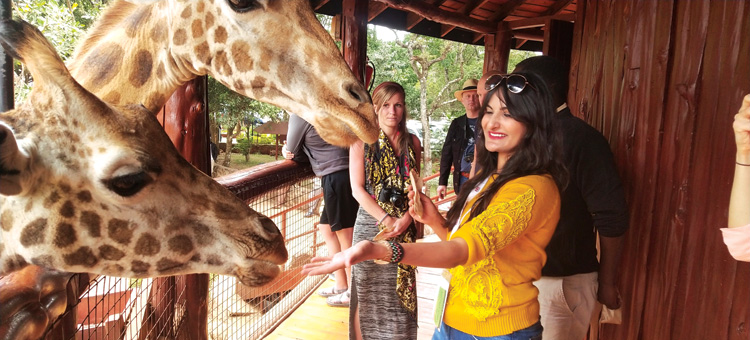 Nairobi, East Africa's most cosmopolitan city and Kenya's capital, is situated in the south-central part of the country, 480 km northwest of Mombasa, Kenya's major port on the Indian Ocean. Nairobi has world-class hotels like the Radisson Blu, Crowne Plaza, Hilton, Ibis, Park Inn, Intercontinental, Dusit, Movenpick and many more. However, this is not a modern capital separated from the great wilderness that surrounds it. Just outside the city is Nairobi National Park which was established in 1946 and is Kenya's very first game reserve – the only natural game reserve in the world that is literally inside a city and you can see the Nairobi skyline while also sighting a rhino! The park is home to large herds of zebra, wildebeest, buffalo, giraffe, rhino, cheetah and lions. They have 15 rhinos and each one has a dedicated ranger for 24-hour surveillance. It is open from 6 am to 6 pm for outside guests (adult $50; child $25) and you can drive around in the reserve as long as you follow the park rules. Cruiser hire for a game drive is charged at KSh. 7000 for about three hours. It carries a maximum of six persons. Next to the reserve is a well-regarded elephant and rhino orphanage operated by the David Sheldrick Wildlife Trust. Nairobi is the best jumping-off point for safari trips elsewhere in Kenya.
Gamewatchers Safaris is one of the oldest safari outfitters in East Africa. They run the Nairobi Tented Camp which is the only one inside the Nairobi National Park. The camp is hidden in a riverine forest, 25 minutes from Jomo Kenyatta International Airport and Wilson Airport with nine tents that blend well with the landscape. They are 100 per cent eco-friendly and solar-powered, with no permanent structure – as if to say, they could pack up and leave, and the only thing left behind would be memories! At each camp that we stayed through this trip, Gamewatchers Safaris treated us like royalty – from wet towels to hot water bottles – it's an experience one certainly would wish never ends!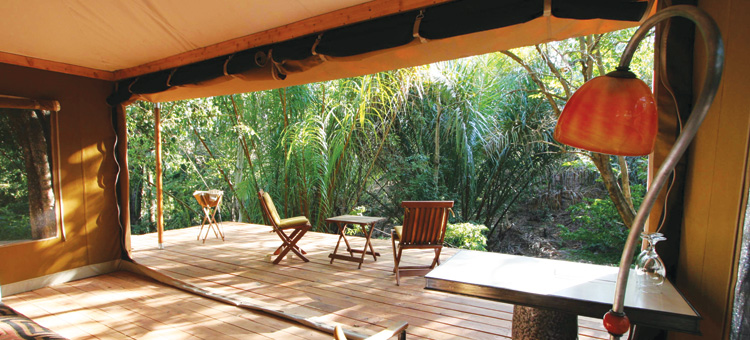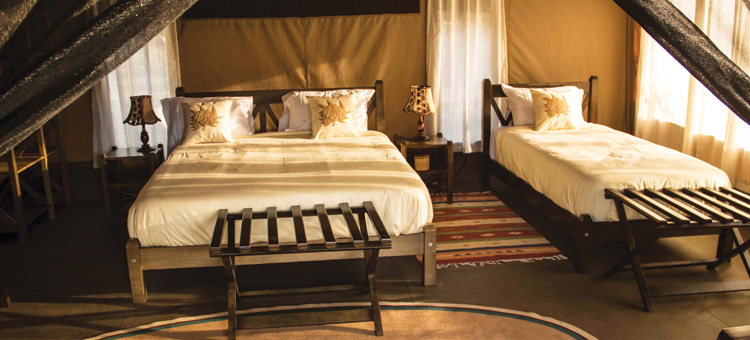 There are a few things you learn to adjust with when camping. Due to the tents being solar-powered, one can only charge electronic devices like mobile, laptop or camera in the dining area. For conservation of water, these camps follow the practice of a guest requesting a staff member to refill the tank with hot water when a shower needs to be taken.
The easiest way to get around in Kenya is to take a small bush flight to your destination. This is called a fly-in safari. Meru National Park is a 55-minute flight from Wilson Airport. Established in 1966, it has wild and beautiful diverse scenery with lush swamplands, thick jungle, vast savannah and no less than 14 rivers. Plus six tented camps and lodges and two public campsites. The park appeared dry as they have not received rain for over two years now. It is here that the famous lion from the book and movie Born Free lived out the latter part of her life and is buried. The domestic aircrafts are quite small and can cause turbulence but what's a little fright for something so magnificent?
The Rhino River Camp is comparatively the youngest in the Gamewatchers' portfolio and hence relatively modern. They have five riverside and two forest tents, an in-house massage therapist, swimming pool, complimentary laundry service, bar, lounge, library, 24-hour running hot water and wi-fi. Day and night game drives are available on request.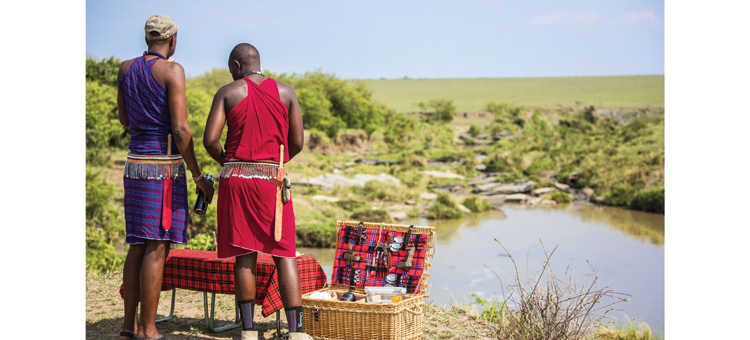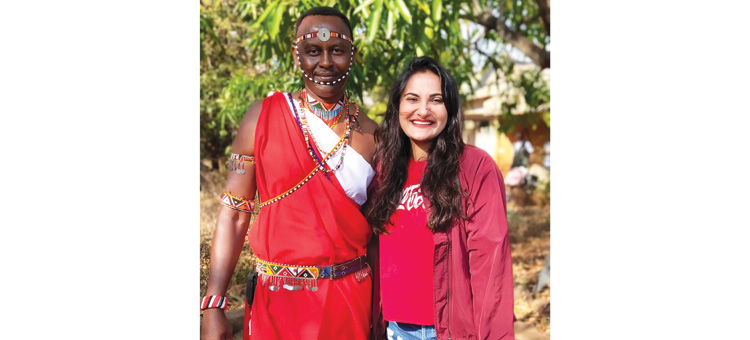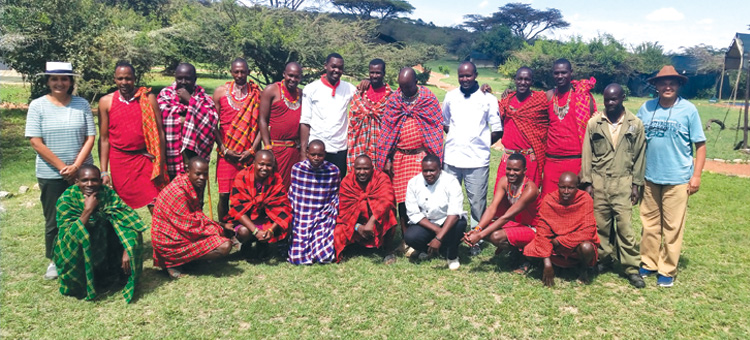 The Maasai Mara is one of Africa's most famous parks. Wildlife sighting is superb throughout the year. It hosts over 95 species of mammals and more than 570 recorded species of birds. This is the 'World Cup of Wildlife' and here, the sky is endless. They say Mara doesn't disappoint and when you visit you know why. Locals believe that being around nature adds a day to your life and after experiencing Maasai Mara I would completely agree!
The yearly wildebeest migration through the park is one of the world's most amazing wildlife spectacles where 2.5 million wildebeest, zebra and gazelles follow the rains in search of new grass. They make their way from the Serengeti to the Maasai Mara in July and August, and usually arrive in September. The crossing of the Mara River along the way is one of the highlights of this spectacular event. They slowly head back into Tanzania around October. Just outside the Maasai Mara National Reserve are a number of conservancies and private reserves run in partnership with local Maasai communities. These Maasai community-owned conservancies offer distinct safari activities, superlative accommodations, stunning scenery and varied wildlife experiences. There are about 14 private conservancies though not all have accommodation for visitors.
---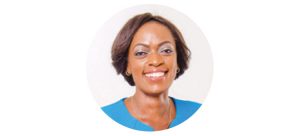 "Ease of air connectivity and incentives such as visa waiver for children below 16 years of age appeal to the Indian community that usually travel with families. The Indian outbound travel market offers immense potential for Kenya and arrivals have grown over the years. In 2018, we welcomed 1,25,032 Indians, a 6.1 per cent increase from 2017"
Betty Radier | CEO, Kenya Tourism Board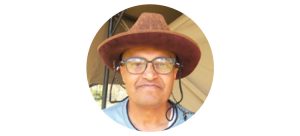 "We have a strong focus on the Indian market and provide a level of familiarity which Indians would not usually get in any other small camp like ours. India is a large market for Kenya and we would like to attract more Indians to stay with us and enjoy an authentic wildlife experience along with desi chai or fresh lime soda!"
Nirmalya Banerjee | Director, Porini Cheetah Camp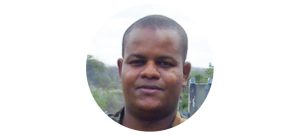 "We can accommodate more than 90,000 visitors annually, however at an average, we get about 30,000 now. We have the Big Five and I encourage and welcome visitors from India to travel and experience what we have to offer. For bird lovers, we have 470 species of birds. We regularly host Indians from the UK and Kenya and many millennials too"
Nathan K Gatundu | Tourism Warden, Meru National Park
---
We arrived at Ol Kinyei Conservancy which is an hour's flight and four landings away from Meru. Ol Kinyei was created through a partnership between 171 Maasai private landowners and Porini Safari Camps. Landowners are paid for leasing their land to guest camps, and members of the local tribes account for 90 per cent of the staff at the conservancy.
Porini Cheetah Camp which opened in 2017 is the only 'Indian hosted camp' in East Africa. Jui and Nirmalya Banerjee from Kolkata who are avid wildlife enthusiasts, have six solar-powered spacious tents with fans and charging points, free wi-fi and en-suite bathroom with hot shower, flush toilet and water on tap. Here Indians and Kenyans have a special discounted rate! Their chef uses fresh ingredients to prepare high-quality meals and even home-baked bread. Indian cuisine is available on request. The camp helps with arranging bush walks as well as game drives in 4×4 safari vehicles with Maasai safari guides. Trips to the conservancy and Maasai Mara National Reserve along with a picnic lunch or even a hot air balloon safari can be organised.
Every safari is a 'game' drive because like in a game, there are winners and losers. If you are lucky to spot the Big Five, you return a winner. From Maasai Mara, I left with the winner's prize of precious memories I will always hold dear to my heart.
Oh Magical Kenya, you truly cast a spell on me!
Accessibility
Air India has a codeshare agreement with Kenya Airways, which operates a daily service between Mumbai and Nairobi. Air India commenced direct flights from Mumbai to Nairobi on September 27, 2019 and flies four times a week. The duration of the flight is six hours.
Interesting Facts
M-Pesa – Apart from Paypal and Alipay, M-Pesa is accepted everywhere even by roadside vendors.
Defying gravity – As one travels to Machakos County, there is a certain portion of the highway where the rule of gravity does not apply. Here water and vehicles roll uphill!
The Maasai Market in Nairobi – At these open-air markets travellers can find curios, paintings, drawings, clothes and fabrics with East African prints, jewellery and wood-carvings, many hand-made in Kenya by local artisans. This is a bargaining market that moves around the city on different days of the week, typically operating from 8 am to 6 pm.
Indian Restaurants in Nairobi
Tandoori Patio – A casual upscale restaurant, with an indoor sitting space, a snug patio and a vibrant terrace serving some of the best Indian curries, tandoori-BBQs & naans and amazing biryanis.
Mayura Indian Restaurant – The first-of-its-kind peacock themed restaurant in Kenya.
Haandi Westlands – One of the most famous spots for Indian cuisine since 1991, serving the best Northern Indian fare in Nairobi.
Things to do in Nairobi besides safari
Giraffe Centre
A breeding, research, and conservation centre where you can learn about Reticulated, Maasai and Rothschild giraffes. Observe, hand-feed or even kiss one of the giraffes from a raised wooden structure, which is quite an experience. There's an interesting self-guided forest walk through the adjacent Gogo River Bird Sanctuary.
Nairobi National Museum
This museum covers the history of Kenya and its culture, early human ancestry, and specialises in natural history. Other attractions within the grounds include the Nairobi Snake Park, a botanical garden and a nature trail.
Sheldrick Elephant & Rhino Orphanage
The core of their work is the Orphans' Project, from the rescue and rehabilitation of milk-dependent orphaned baby elephants and rhinos through to their ultimate reintegration back into the wild. A great chance to get up close and personal with young elephants. You can "adopt" an elephant too and get updates about him or her no matter where in the world you are.
United Nations
The United Nations Office at Nairobi (UNON) established in 1996, is one of the four major United Nations office sites globally and the headquarters in Africa. A hour-long walking tour through the UNON complex takes visitors through the corridor of world flags before entering the conference rooms where world leaders convene. One can learn more about the work of the UN in Kenya, in Africa, and worldwide from the tour which can be easily booked online.
---
The Big five
The term "Big Five" originally referred to the difficulty in hunting the lion, leopard, rhino, elephant and African buffalo. Today, however, the expression refers to sighting them during wildlife safaris on the African continent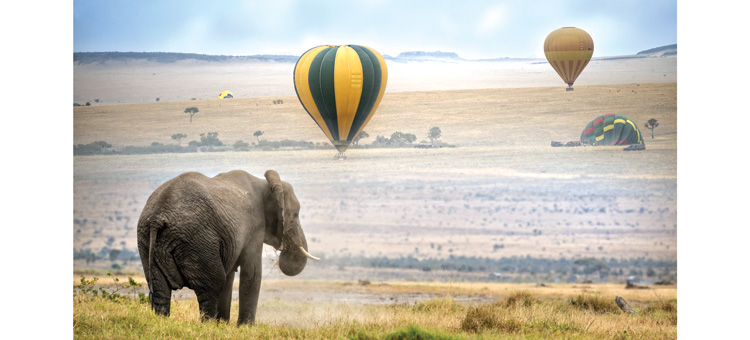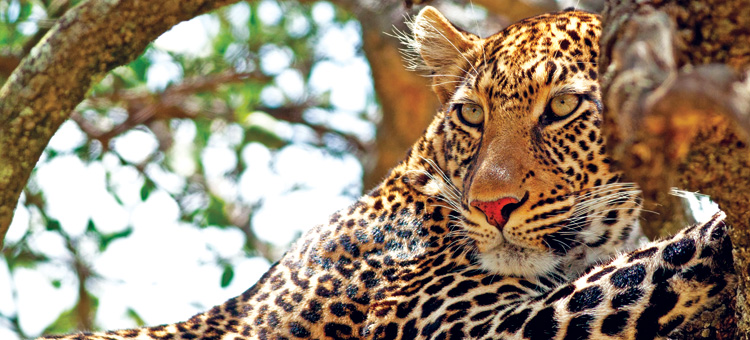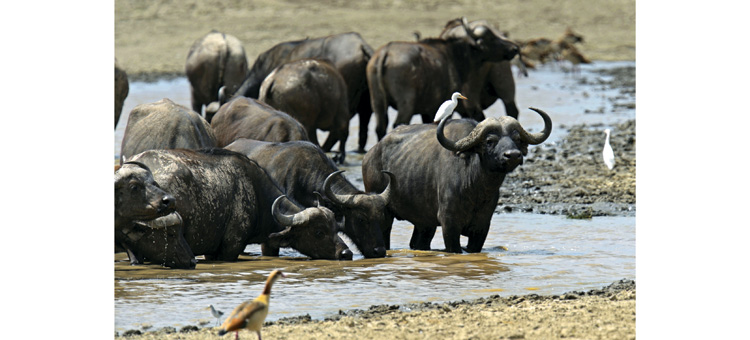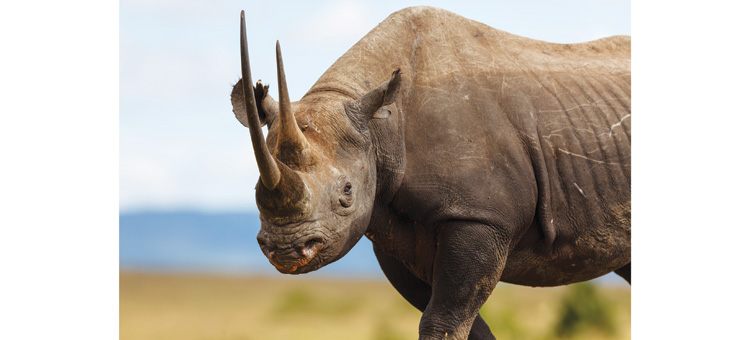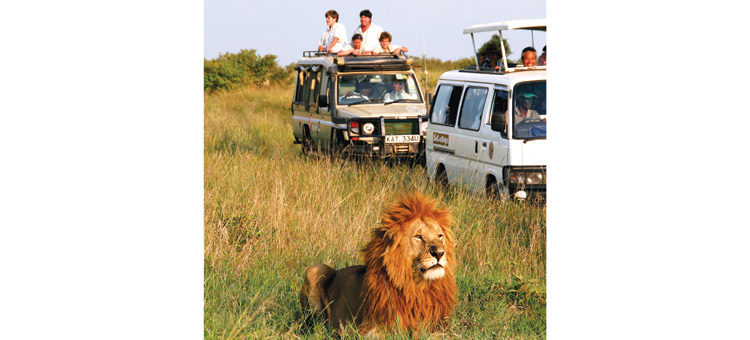 ---
The Ugly Five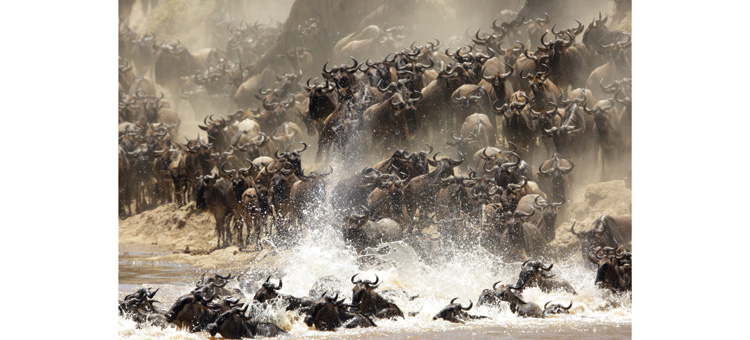 There are a lot of animal "lists" when you go on safari in Kenya. Perhaps the list that no animal wants to be on is the "Ugly Five" list. Vulture, Warthog, Wildebeest, Marabou Stork and Hyena make the list and we saw all of them. Most people view the wildebeest as the reason for Mufasa's unfortunate fate in The Lion King and these poor creatures get a lot of backlash for no real fault of theirs. We were fortunate enough to witness the Wildebeest migration that takes place from July to October when they head back to Tanzania.
---
Vaccination
It is recommended to take polio drops and yellow fever vaccine 10 days before you land in Kenya. You may or may not get questioned regarding the documentation at various airports, however, it is always better to be safe than sorry! These are available at various hospitals and Airport Health Organisation(AHO) centres across India.
Weather
The relatively cool season is from late-June to October, which gets less rain. Late-April, May and early June are when they have the heaviest rainfall. One of the biggest surprises for most first-time visitors to Kenya is the experience of a chilly game drive on safari, especially early in the morning. It is known that for every 100 m you climb from sea level, there is a drop in temperature of 0.6°C.
Safety
Nairobi isn't the best place to wander around as a foreigner. Don't venture out on your own at night even in major cities and never on empty beaches. Avoid wearing flashy jewellery and carrying too much cash. Displaying camera equipment can invite trouble. Bag snatching and other petty crimes are common. It is unsafe for women travellers especially, if travelling alone. Hire a Uber taxi for moving around within the city.
Gamewatchers Safaris camps in Kenya
Porini Mara Camp
Porini Lion Camp
Porini Cheetah Camp
Rhino River Camp
Nairobi Tented Camp
Porini Rhino Camp
Porini Amboseli Camp
Porini Bush Camp
(The author was hosted by Kenya Tourism Board)