Bangkok: As one of the neighbouring countries which most Indians visit on their first ever overseas holiday, Thailand has to reinvent and reinvigorate their tourism offerings to ensure repeat visitations. Bangkok is on everyone's list as tourists land at the capital city's massive Suvarnabhumi International Airport and usually navigate further to Phuket and Pattaya the two hot spots for beaches and nightlife. In the last couple of years, Tourism Authority of Thailand (TAT) has gone all out to promote other destinations under their 'Open to the New Shades' campaign – Chiang Mai, Chiang Rai, Nakhon Ratchasima, Hua Hin, Kanchanaburi, Khao Yai, Ko Chang, Rayong, Krabi and Koh Samui, to name a few.
Krung Thep or the City of Angels, Bangkok is different every time you visit. Because Asia's most sought after tourist destination evolves constantly adding new products, attractions and experiences to retain its charm
On this trip we explored attractions and activities in Bangkok I did not know existed. There's obviously a lot more to Bangkok than shopping and nightlife.
We stayed at the newly minted Sindhorn Midtown Hotel in the tory Lumpini area of Bangkok which is part of the ambitious Sindhorn Village development where the Sindhorn Kempinski and Kimpton, a brand owned by IHG will open soon.
Our first stopover was Bangkok's newest luxury shopping mall, Icon Siam which is celebrating its first year in business. With 500 retail outlets and 100 restaurants from more than 30 countries, the scale is unprecedented. We took the free boat shuttle across river Chao Phraya from Rivercity pier as this is faster than commuting by road. At one of the largest shopping malls in Asia, we lunched first at the CP-HiLai Harbour, Taiwan's best buffet restaurant and Thailand's largest. The spread has fresh seafood and over 200 international items. The price is reasonable for the lavish spread at THB 799 for lunch and 899 for dinner on weekdays and the restaurant which can seat 450 was full! A visit to Harbour is a global gastronomic tour not to be missed.
---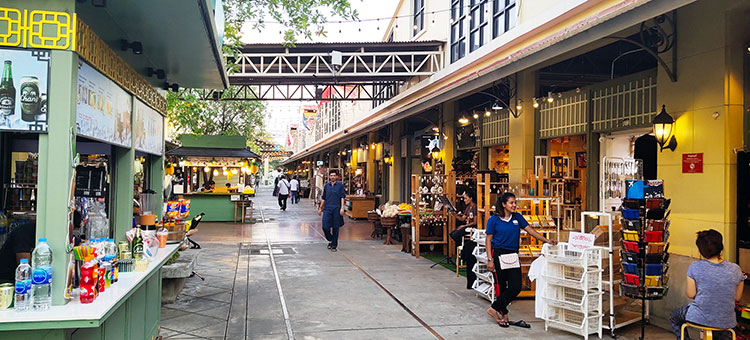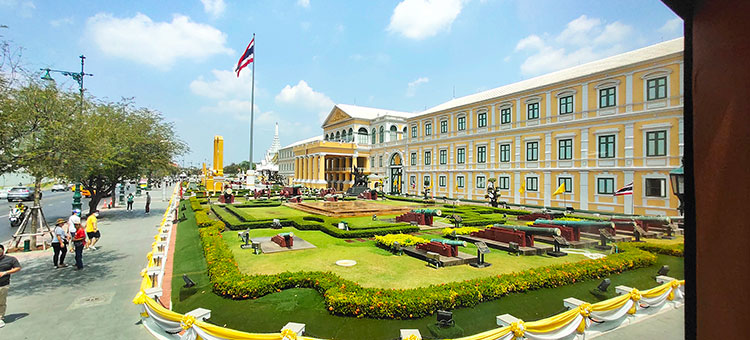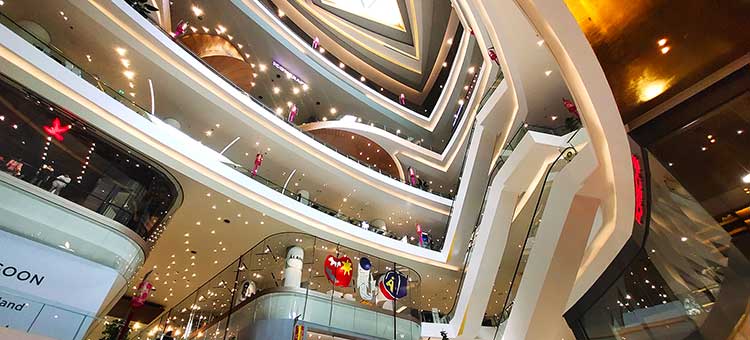 ---
Icon Siam houses all the luxury brands one can think of. It also boasts Thailand's first Apple store, the first Siam Takashimaya department store and an indoor floating Thai market. Thailand offers VAT refund so luxury shopping is indeed attractive.
After a sumptuous lunch and lazily walking around the mall window browsing expensive fashion wear and accessories, we proceeded to King Power Mahanakhon SkyWalk, the tallest observatory in Bangkok. Floors 74 and 75 are the indoor observatory decks and 78 is the rooftop SkyWalk. Floors 76 and 77 are the Sky Bar and there is F&B service even on the 78th. On the glass tray of the SkyWalk at 310m above, shoes, cell phones and selfie sticks are not allowed. The Oriental Express Hotel will open as part of this development next year. The adjoining Ritz Carlton Residences still have units to be taken.
For dinner we went to the Michelin Star rated Saneh Jaan serving authentic Thai cuisine. This impressive, modern Thai restaurant is named after the famous Thai dessert that pays homage to the shape and aroma of the golden apple. Excluding liquor, the table d'hôte menu is about THB 1800. They are open for lunch and dinner and have three private rooms too. The food is marvellous to say the least.
We retired early as we had travelled the previous night and it was a long day too. Next morning after breakfast we left for FitFac Muaythai Academy. It is the fastest growing Muaythai gym in Thailand with 10 branches now and the first kickboxing gym which uses sports science for safety and health. All their instructors, 120 of them, are current and former professional Thai boxers.
We were offered a demo show where we were taught the basics for 30 minutes and then allowed to get into the ring to try some punches and kicks. Such a private show is about THB 1000 per person. The venue is also available for events. There are separate change and wash rooms for men and women.
Lunch was at Baan Phadthai (Michelin Guide 2020). This is an unassuming roadside eatery and was a revelation to me because till then I had thought Michelin restaurants are all in luxurious settings and unaffordable. Baan Phadthai was founded on the lofty belief that this favourite street food could be elevated to a gourmet meal. The secret to their success, they claim, is a combination of 18 to 20 ingredients used in each Phadthai they make. Under starters, we tried Miang Khana, a do-it-yourself preparation which reminds us of our very own paan – roll young kale leaves with chicken & pork cracklings, ginger, onion, peanuts, chilli, lime and salty-sweet shrimp paste sauce. It's an explosion of flavours in the mouth. The Phadthai Jumbo Mud Crab and Phadthai Moo Yang (homemade grilled pork) are worth trying.
One of the stand out experiences in Bangkok this time was the visit to the Old City Hall which is now the Museum of Nonthaburi and the vintage car ride to the Old Pillar Shrine and the Temple Complex built by King Rama III. The Museum building is 100 years old and boasts generous use of teak wood and colonial architecture. The Fiat 500 which now runs on a Subaru petrol engine is 58 years old. The short trip in the open with breeze on your face on a hot morning may not be everyone's cup of tea. For those who like to explore art, culture and architecture, this experience is worthwhile.
Lunch at the hardly impressive (looked like a canteen more than a restaurant) Mae Manee Restaurant serving authentic Thai cuisine was simply yummy. Their sticky rice – fresh cut mangoes – coconut milk, a first time experience for me, is to die for. For the remaining days, this was a permanent diet fixture for me.
In the afternoon we checked out Oasis Spa at Sukhumvit 51 area. This is a groovy Bohemian day spa with state-of-the-art treatment rooms and professional Thai pampering. The King/Queen of Oasis, which is one of their signature massages for all of 120 minutes (THB 3900++) is liberating and refreshing. Predictably, I dozed off. They have sessions that last four hours too and couple massage rooms as well.
Dinner at Masala Art, an Indian speciality restaurant was certainly a big relief for all of us after many days of Thai food. Masala Art has an outlet at Icon Siam as well and is one of the highly sought after Indian eateries in town.
Bangkok is called Venice of the East for a reason. Chao Phraya river and the numerous canals that crisscross the city with numerous attractions, restaurants, hotels and residential projects on the banks make for a unique experience. We boarded two luxury speed boats for a cruise. For 1.5 hours and 6 pax, the cruise costs about THB 12,000 but is worth every Baht paid. There are options available at various price points to suit any tour budget.
---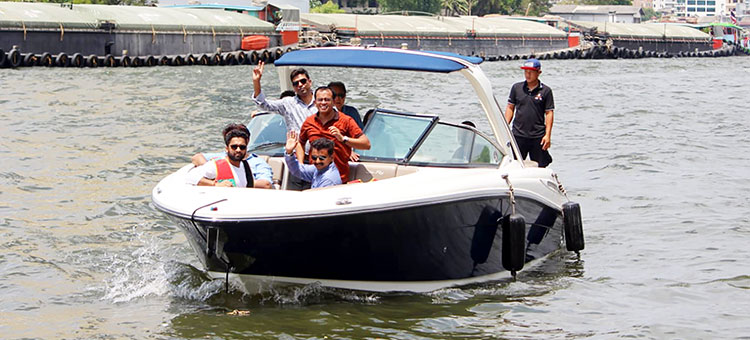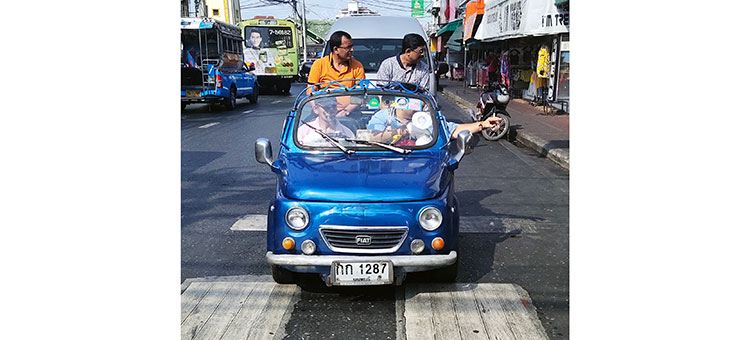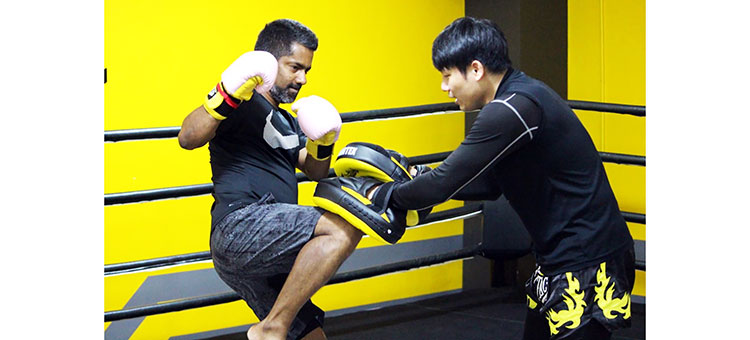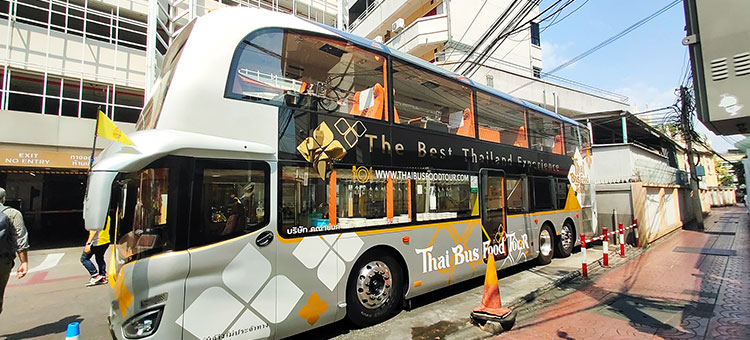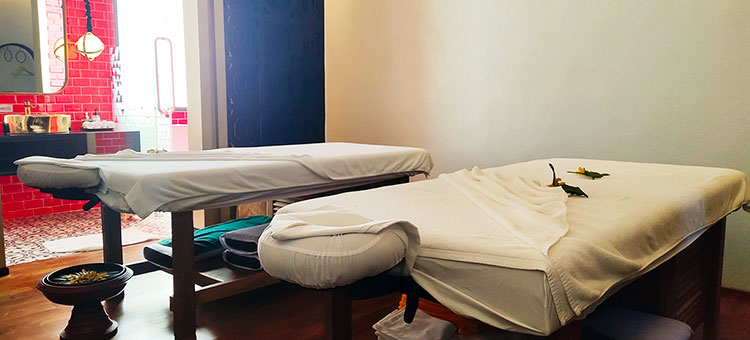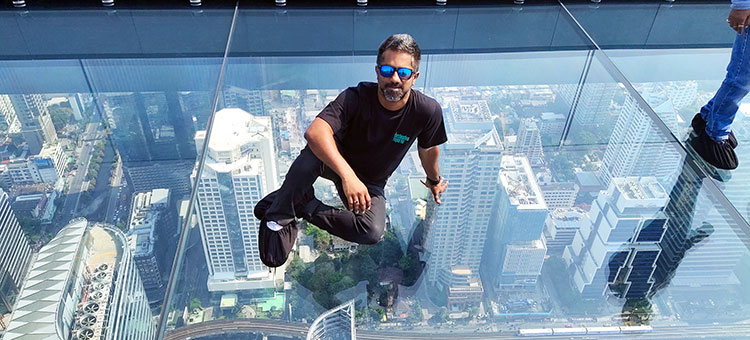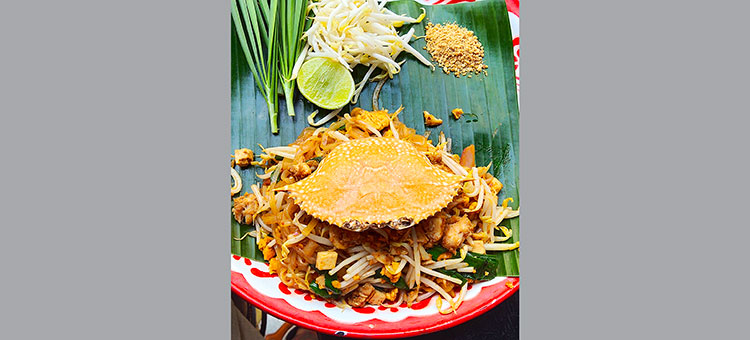 ---
Asiatique The Riverfront which we saw while cruising was our dinner destination. Thara – Taste of Thai restaurant to be precise. Asiatique will be Bangkok's first large-scale riverside project combining shopping, dining, sightseeing, activities and events under one roof. The strong cultural aspect is what sets it apart from other shopping malls. Embracing history, but avoiding the cultural clichés and traditional symbols, it strikes a balance between tradition and globalization. At Asiatique, we ran around to pick up souvenirs and what not to carry home. The highlight however apart from the tasty food and umpteen shopping options was the traditional Thai puppet performance held at the first floor of Thara by Joe Louis Traditional Thai Puppet Theatre. The story of Hanuman – The Great Warrior from Ramayana was enacted by three performers. Again a very unique experience.
Our last day in Bangkok was set aside for the Thai Bus Food Tour, the first-of-its-kind in Thailand. The experience for 90 minutes takes guests to 20 attractions in Bangkok while serving a Michelin awarded set meal (vegetarian and non-vegetarian). The double decker bus is ideal for corporate buy out as well with custom itinerary. They have four regular itineraries daily – lunch (1130-1300), afternoon tea (1400-1530), dinner (1730-1900) and night life (1930-2100). All regular itineraries involve six course meals except afternoon tea which involves 18+ Thai snacks.
Thai Bus Food Tour takes guests through Hua Lamphong (Bangkok Train Station), Yaowarat Chinatown, Metal Castle, Wat Traimit (Temple of Golden Buddha), The Grand Palace, National Theatre, National Museum, Wat Arun (Temple of Dawn), Democracy Monument, Wat Pho (Temple of Reclining Buddha), Giant Swing, Mahakan Fort, Piers (all four of them), Royal Navy, Ministry of Defence and many Michelin restaurants. With wi-fi and sound as well as USB charger and LCD screen at each table, this could be used perfectly as a setting for a corporate event.
On March 18, 2020, TAT celebrated 60 years promoting destination Thailand globally. TAT is committed to making travel to Thailand the most economically promising, environmentally sustainable and culturally vibrant experience in all the years to come.
SHOPPING
Apart from Icon Siam which is the best for luxury goods and Asiatique The Riverfront which offers everything from luxury to economy. Check out Terminal 21, MBK Mall, and Chinatown which is a flower market early morning, then becomes a gold market during the business hours and transforms in the evening into a street food market.
SKYBAR AT LEBUA
Named as one of the world's best rooftop bars, SkyBar on the 62nd floor was immortalised in the 2011 film The Hangover Part II. At the most visited rooftop bar in the city, sip signature cocktails and enjoy the mesmerising views of Bangkok. It is an expensive place for sure but the experience is totally worth it. Perfect for a date!
BEER
While in Bangkok try out their local beers. They are delightful. Singha, Full Moon, Chang and Leo.
Sindhorn Midtown Hotel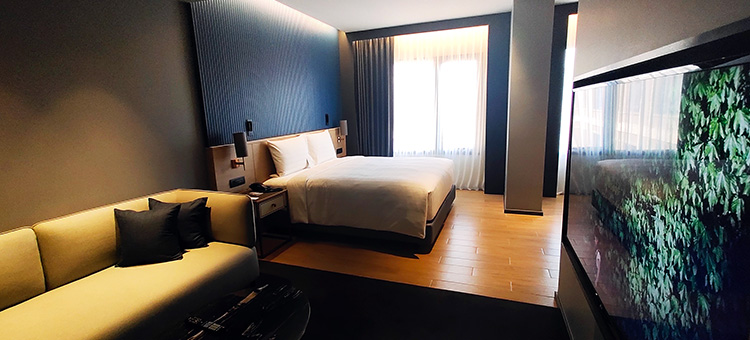 Located in the posh Lumpini area of Bangkok, this brand new hotel has 344 rooms including suites on 30 floors. The hotel layout shouts roominess and the interiors by Eight Inc., famous for designing the Apple stores, is stunning. Half of the inventory is twin beds and there are interconnected rooms too. The top five floors are called the Sky Wing housing the suite rooms. Well-equipped kitchenette including microwave, cooker hood, electric induction, washing sink, refrigerator, dishware, and washing & dryer machine are available in suite rooms. There are also 49 serviced residences for long stay guests in studio and 1-bed configurations. Tr.EAT serves breakfast and lunch. The hotel has no dinner service. The Horizon Pool on the 18th floor apart from offering a great view and a dip, also serves cocktails and Asian-inspired canapés. The rooftop bar is yet to become operational. The pillarless meeting spaces at Sindhorn Midtown boast plenty of natural sunlight and minimalistic design, allowing it to be versatile for any occasion from business meetings to private gatherings.
{The author was hosted by Tourism Authority of Thailand (TAT)}