Chiang Mai: The Tourism Authority of Thailand (TAT) organised the fifth Thailand Golf Travel Mart (TGTM) 2019 between August 6-9, in the kingdom's 'northern capital', Chiang Mai, as part of an ongoing strategy to further develop a very important source of high-spending, long-staying customer segment.
The event attracted a contingent of 116 top golf tour operators from 24 countries, the top five of whom were from China (22), Japan (17), India (9), South Korea (8) and Singapore (7). To broaden the exposure of Thailand's golfing attractions, TAT carefully screened and invited 59 first-time buyers, especially from new markets such as India, Austria, Belgium, Czech Republic, Luxembourg, the Netherlands, Slovakia, Portugal and Sweden.
Amongst the 97 Thai exhibitors, mainly representatives of Thailand's stunning golf courses and resorts, 37 were from the Central Region, 23 from the East, 22 from the North, 10 from the South and 5 from the Northeast. They included 39 first-time sellers.
The Opening Ceremony and Thailand Golf Briefing plus Panel Discussion were held during the day while the Welcome Reception was organised in the evening of August 7, followed by the business session and Thai Night hosted by TAT on August 8. The Networking Golf Tournament was held on August 9.
The topic of the panel discussion was "Thailand beyond a Premier Golf Destination" featuring Tanes Petsuwan, TAT Deputy Governor for Marketing and Communications, Thongchai Jaidee, a Thai professional golfer and David Rollo, Vice President – Golf, IMG Events.
The previous four TGTMs were held in Hua Hin, Pattaya, Khao Yai and Phuket to highlight the geographical and professional diversity of the kingdom's leading sports tourism sector.
Chiang Mai, the city known as the Rose of the North, is a very important golfing destination with international standard golfing facilities set amidst the backdrop of picturesque natural landscapes, rich history, and culture of the northern region.
The World Golf Travel Agents Association recently named Thailand as the 'Best up and coming Destination for Golf Vacations.' Chiang Mai itself was voted 'The Next Golf Destination of the Year – Asia & Australasia 2017' by International Association of Golf Tour Operators (IAGTO).
Chattan Kunjara Na Ayudhya, TAT Deputy Governor for International Marketing, Asia and South Pacific, said, "We are very pleased with the great response to this year's TGTM. We have rotated it all around the country ever since its inception in order to maximise exposure of the tremendous diversity of our golf products, especially in the emerging provinces. This year, we encouraged the invited golfers to try out Lamphun, 20 km from Chiang Mai, a small province where investors have developed four breath-taking golf courses with gorgeous scenery. With every passing year, Thailand faces increasing competition for the tourist dollar on the global stage. We networked with the buyers and listened to their feedback on how we can best maximise opportunities for all stakeholders."
As with other specialist niche-market travel events, the TGTM is being carefully monitored to ensure that TAT remains abreast of global trends and delivers the right product to the right buyers.
Tanes Petsuwan, Deputy Governor for Marketing Communications, Tourism Authority of Thailand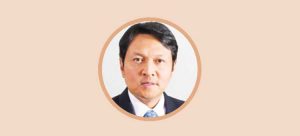 "Today Thailand has become the number one destination in Asia for golf and the third largest golf tourism destination in the world with 7,00,000 golfers coming in each year and over 300 stunning courses nation-wide with a low green fee and high professional standards. I hope TGTM 2019 will enhance awareness of Chiang Mai beyond being a golf destination."
Lokesh Bettaiah, CEO, Triway Vacations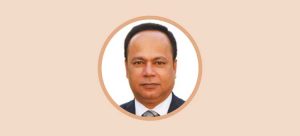 "TGTM 2019 was well organized with quality sellers. The meetings were fruitful and have opened up opportunities to strengthen our relationship with Thailand as a world class golfing destination. Thailand has diversity of golf courses with standardized amenities and also unique competitive edge compared to other golf destinations. Proximity to India, Visa on Arrival, exotic tourist locations, and mouth watering cuisine will make it more easy for us to promote Thailand as a favourite golf destination for golfing community from India."
Amish B Desai, Director, Beleast Travels Pvt. Ltd.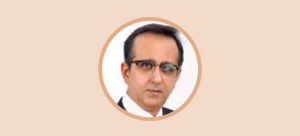 "TGTM 2019 at Chiang Mai was extremely well organised and as a hosted buyer I must say that the sellers we met and interacted with, were a perfect mix across various service verticals which outbound golf tour operators like us would like to connect with. golf tourism to Thailand from India has been growing exponentially over the years. With the golfing facilities and infrastructure available in Thailand, coupled with the targeted marketing of golf tourism through events like TGTM, this trend will continue and we, as golf tour operators, are looking forward to be a part of this success."
Arun Iyer, Managing Director, My Golf Tours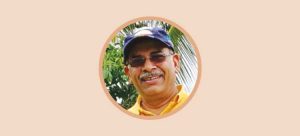 "TGTM conveys how serious Thailand is on positioning itself as one of the top golf tourism destinations of the world. An average tourist in Thailand spends as low as $250-300 for a vacation for five days towards hotel, transportation and sightseeing. For the same time in Thailand, a golfer spends around $900 to $1400 per person. Imagine the add on value a golfer gives to the country as a tourist?"