Chiang Mai: When you think of Thailand, you think of the buzzing nightlife, shopping and the food. You think of the animals, nature, beaches and the Thai massage, but one thing that is lesser known, is that Thailand is a Golfer's Paradise. With the visa on arrival (VoA) regime, Thailand is seeing a spike in tourist arrivals from India. In 2018, Thailand received 1.5 million Indian travellers. In the first seven months of 2019, Thailand has reported a million Indian visitors already. Thailand has VoA for 19 countries and India is one of them.
Every country has golf courses, however, if one is looking for the world's best golfing experience, then head to Thailand – Asia's most popular golfing destination. Chiang Mai, the 'Rose of the North' is a green revelation!
At Suvarnabhumi International Airport in Bangkok, the VoA process is quite confusing and for a first time traveller, if you are not already well informed about the procedures involved, this can be a tedious task as the locals at the airport were not able to address my concerns and questions.
I would highly recommend downloading and completing all forms available online before departure and keeping your documents and photos ready when arriving in Thailand. If you are not particular about time, the general line (no cost involved till April 2020) is quite long and the process can take up to one hour. I opted for the fast track line (THB 200) which is quite quick and seamless.
Our ultimate destination was the green and gorgeous city of Chiang Mai! An hour-long flight away from the City of Angels, Chiang Mai is one of the largest cities and economies in the northern part of Thailand. It is also one of the Kingdom's must-visit destinations, and has received several awards including the Top 20 Small Cities in the World by Condé Nast Traveller UK, Third 'Best City' in Travel+Leisure's World's Top 15 Cities in 2017 and was ranked 12th in TripAdvisor Traveller's Choice Awards, Top 25 in Asia. The city was declared a UNESCO® Creative City for Crafts and Folic Arts in 2017.
In the year 2018, Chiang Mai International Airport was served by 32 scheduled airlines with a total of more than 75,000 flights, comprising of over 20,000 international flights and 55,000 domestic flights, catering to a total of 10.8 million international and domestic passengers. Unfortunately, there are no direct flights to India as yet.
Reported to have an average length of stay of 4 days and 3 nights, it is advisable to use Chiang Mai as a base to explore the mountainous regions of northern Thailand.
Especially so with the increasing number of millennial travellers, all looking for something beyond the fast paced life of Bangkok city.
As we landed at Chiang Mai airport, I noticed that there were no high rise buildings blocking the view of the sky and the mountains nearby. I got a whiff of the clean air and was certain, 'I am not in Mumbai anymore!' Chiang Mai has a total of about 37,000 hotel rooms in 843 accommodation units.
We stayed at Movenpick Suriwongse Hotel on Changklan Road. This is the ideal location to stay and has over 10 luxury hotels including Le Meridien, Shangri-La Hotel, Anantara Chiang Mai Resort, Dusit Princess and one of the most popular resorts named Ratilanna Riverside Spa Resort. Chiang Mai also has a Holiday Inn with a river view. The street across the road from our hotel has the Anusarn Night Market, where one can try the local street food delicacies ranging from crocodile to deer, scorpions and boar meat, indulge in shopping for souvenirs, enjoy a cabaret or get a traditional Thai massage!
One of the few places in Thailand to experience both historical and modern Thai culture co-existing side by side is Chiang Mai. Cooking and massage classes which are a big hit among visitors, a variety of handicraft workshops, cultural performances, a vast plate of food and gastronomy, and breath-taking scenery make Chiang Mai one of Asia's most attractive tourist destinations.
"Golf is deceptively simple and endlessly complicated; it satisfies the soul and frustrates the intellect. It is at the same time rewarding and maddening and it is without a doubt the greatest game mankind has ever invented" – Arnold Palmer
Golf has been played in Thailand for almost a century with games recorded at the Royal Bangkok Sports Club as early as 1905. The Kingdom is renowned as Asia's most popular golfing destination.
Every country has golf courses, however if one is looking for the world's best golfing experience, then Thailand is the place for you! With great value for money, year round favourable weather, over 300 courses to choose from, location diversity, infrastructure, favourable visa regime, trained professional caddies, accommodation, the Thai people and the attractions, terrific Thai food and an exotic culture, all combine to make Thailand the world's best golf holiday destination! Sadly, less than 3000 golfers from India visit Thailand. Tourism Authority of Thailand (TAT) is making sincere efforts to educate India travel trade about golf tourism in Thailand.
Activities in Chiang Mai
HOT AIR BALLOONING (BALLOON ADVENTURE THAILAND)
Chiang Mai is a top tourist destination which offers a wealth of historic and cultural sites as well as a scenic view of the countryside that is waiting to be discovered. Those who love outdoor activities, should start off their holiday with a bird's eye view. Flying in a balloon above the sky helps explore the beautiful and romantic sunrise and the panoramic view of Chiang Mai's landscape. THB 8800 per person.
MAE SA SNAKE FARM
This is the famous snake farm where John Rambo was employed as a snake catcher. The owners of the farm are very proud to have been featured in a cult Hollywood film and have signs around the business about how the movie was filmed there. The show lasts for half-an-hour and costs THB 200 for adults and THB 50 for children. The snake trainers demonstrate how the snake venom is extracted from various dangerous species. Highlight of this experience is that one can kiss a king cobra!
ART IN PARADISE, CHIANG MAI 3D ART  MUSEUM
This museum provides an entertaining and fun experience for all ages. One can interact with paintings on the walls and floors. The 3D effects that show up on the photos make it look like you are a part of the scene. Enter the world of virtual reality by downloading the Art in Paradise app that creates an animation for photos and videos. Optical illusions make the paintings come to life. There are no boundaries within this museum, so you'll be able to explore, photograph, and enjoy the fun as you please. The large, air conditioned gallery houses 130 art works. Both adults and children will have a fun time taking silly photos on a flying carpet in ancient Egypt, cruising the canals of Venice in a gondola, running away from a hungry crocodile or crossing wobbly, crumbling bridges above waterfalls. Admission: THB 300 for adults and THB 200 for children.
UMBRELLA VILLAGE – BOR SANG
Bor Sang craft village specialises in paper umbrella-making. Well known for outstanding handcraft quality as well as signature floral designs, it is a popular stop for tourists. Here, you'll find plenty of hand-painted umbrellas, tiny cocktail umbrellas, large parasols for gardens or patios and other handmade products – all made from SA paper (produced from the bark of the mulberry tree). The artists here can hand paint on your own handbags, clothes, and even mobile phone covers. The main highlight is the umbrella factory, where you can watch the craftsmen and women putting together the umbrellas from scratch. During the annual Bor Sang Umbrella Festival (every third Friday of January), the entire village and San Kampaeng district come to life with festivities, among them parades, exhibitions and Miss Bor Sang pageant.
CHIANG MAI NIGHT SAFARI
A vocational study centre building the concept of environmental forestry and wildlife conservation, Chiang Mai Night Safari is the second nocturnal zoo in the world, following the Night Safari in Singapore. They have both night and day safaris, Tiger Show, Petting Zoo, Hunters of the Night (Night Predators) show, Creatures of the Night show, resort with 34 rooms as well as seminar and meeting rooms for special events. There is an additional camp ground for younger generation interested in natural conversation activities. One can experience up close animals like the bear, smooth-coated otter, porcupine, wild boar, hyena, tiger, lion, giraffe, kudus, kangaroo and zebra. The Tiger Show displays a variety of exotic species like the white tiger, Indochinese tiger, Indian tiger and the white lion.
Admission (Day and Night Safari): THB 800 for adults and THB 400 for children. Entry to the shows are included.
BAANCHANG ELEPHANT PARK
Opened on 2004, Baanchang Elephant Park is a unique, small Thai family-run eco-park, where you can spend a day bathing, feeding and loving man's biggest friend! Each elephant is a member of the family; they all have their own names and different personalities. They do not tolerate or promote practices such as elephant riding or dancing and circus tricks, and work hard to create public awareness and to help improve the care and wellbeing of Thailand's elephants.
Their land borders a beautiful nature reserve and is isolated from the usual tourist areas. Although located in a rural area, they have high standard facilities like showers and bathrooms, cafeteria, souvenir shop and plenty of quiet spaces to relax. Free Wi-Fi is available throughout most of the site and they provide complimentary transfer services for guests who stay in Chiang Mai city. You can opt for a half-day or a full-day Elephant's Care package
Admission: Full Day (THB 2700 for adults and THB 2000 for children). Half Day (THB 1500 for adults and THB 1200 for children)
Golf Courses in Chiang Mai
Chiang Mai Highlands Golf and Spa Resort
With a 27-hole championship golf course, 300 yard grass practice range, a private banquet room for events (250 pax), an award winning spa experience and 19 villas, this resort has won multiple awards for being The Best Golf Course in Asia and Thailand since its inauguration in 2005.
Alpine Golf Resort Chiang Mai
At the height of 1,500 meters above sea level, this 27-hole international championship golf course is divided into three courses: Course A-3830 yards, Course B-3712 yards and Course C-3702 yards, and is known as one of the top golf courses in the city.
North Hill Golf Club
Most spectacular 330 yards, 24 bay driving range designed to simulate real golf course play that covers everything from short chip to the full drive. North Hills MIX is an award winning bar & restaurant, with cuisines from all over the world curated into 300-plus dishes with artistic presentations. North Hill Golf Club has an 18-hole golf course which is 15 minutes drive from the city, and 20 minutes from the international airport.
Mae Jo Golf Club
Ranging over 600 rais, an 18-hole golf course, built in 2004 from an old fruit orchard, this course is beautiful with its natural terrain and an A-TA-TI organic wellness spa.
Summit Green Valley Chiang Mai Country Club
Regarded as the Queen of Golf Courses in Chiang Mai with the mountains framing its background, this 18-hole, par-72 course presents a gentle yet aggressive challenge for golfers. They also have night golf and large meeting rooms for over 500 people.
Star Dome Golf Club
With the biggest driving range in the northern part of Thailand, and well trained refreshers, this 9-hole golf course is accessible from 7 am to 12 am.
Royal Chiang Mai Golf Club & Resort
Designed by Peter Thompson, five times British Open Champion, the course measures over 7200 yards and can be a severe test. It has a driving range and two practice putting and chipping greens. Besides golf, the resort has mountain biking, fishing, jogging, snooker, swimming, traditional massages, gym, sauna, cricket and gourmet cuisine. It is the northern home of The Thailand Cricket Association and the most picturesque Cricket Pitch in Asia that hosts national and international cricket events. The resort is overlooked by the famous Pratat Jomkiti Temple.
Chiang Mai Inthanon Golf and Natural Resort
With splendid vistas of Thailand's highest mountain, Doi Inthanon, swing at an 18-hole/par 72 international standard gold course. This spectacular 7268 yards course covers 200 acres of hilly landscapes.
Lanna Golf Course
This old style Thai Army course, built in 1974 is one of the first golf courses in the country and very popular with locals. They have three 9-hole courses.
"The most important shot in golf is the next one" – Ben Hogan
---
Tanes Petsuwan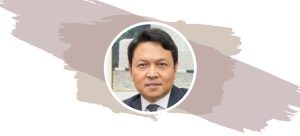 Deputy Governor for Marketing Communications, Tourism Authority of Thailand
"The tourism industry is very fragile. TAT chooses to use the policy of 'mixed markets' as we do not want to rely on any single market because it is too risky. Internationally, political unrest is a factor nobody can control so we have to manage the risk by mixing our markets. India is one of our main markets and we are aiming to have 1.9 million tourists in 2019 from India"
---
Saradej Sudasna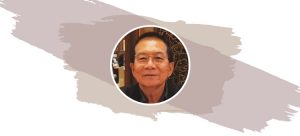 Managing Director, North Hill Golf Club and City Resort
"Our major source markets are Japan, Korea, Australia, and Europe. We would like to see more Indian visitors. We offer lush green tee boxes, fairways and greens that will inspire you to play a better round of golf. We also provide night golf till 11 pm"
---
Isra Stapanaseth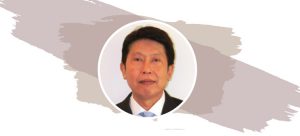 Director, Tourism Authority of Thailand New Delhi Office
"Golf as a sport is something we are targeting and promoting as it falls under the luxury traveller segment and they have more spending power. The uniqueness of each golf course in Thailand, whether it is golf by the sea, golf by the mountains, golf by architecture, all stand out from the basic"
---
FOOD & BEVERAGE
Vegetarian options are difficult to find in Chiang Mai. Sadly, there are limited to no options available when it comes to street food or even at QSR brands like McDonald's. However, I have compiled a list of Indian restaurants for you! And when you know there is Indian cuisine available, you experience comfort.
Royal India Restaurant
The owner and head chef Ravi takes personal interest in every customer and his preparations both vegetarian and non-vegetarian are quite authentic.
Arabia Restaurant
Serving Indian, Pakistani and Arabic fare and their specialty – Punjab di Lassi!
Rajdarbar Indian Restaurant
Superb Indian cuisine in modest surroundings conveniently close to Night Market with perfect homemade, fresh and tasty food. This is one of the most popular Indian restaurants mentioned in all the tourist guide books.
Chiang Mai is truly a place where golfers, along with their families and friends can enjoy the ultimate Thailand holiday!