Mumbai: The Destination Wedding (outbound) industry is booming in India and it is recession and war proof! The outbound destination wedding market is growing exponentially, due to increased awareness about new and exotic destinations thanks to films, celebrity endorsements, social media blitzkrieg and high profile family weddings. While different players quote varying numbers for market size, there is general consensus that the Indian destination wedding industry is expected to touch Rs. 45,000 crore by 2020, with an anticipated yearly development pace of 25-30 per cent.
The outbound wedding industry in India is growing exponentially as Indian weddings have gone berserk in their quest for crafting unique and memorable experiences
From exchanging vows in a hot air balloon in Cappadocia (Turkey) or putting rings while scuba diving in Koh Tao (Thailand), hosting a wedding reception on board Bellissima or Meraviglia (MSC Cruises) or having the rituals in the main temple complex of Angkor Wat, (Cambodia), Indian weddings have gone berserk in their quest for crafting unique and memorable experiences.
Wedding planners have become wedding architects and wedding directors as complexity of customer demands and expectations have grown manifold – hospitality, logistics, food, décor, production, couture, jewelry, artist management, bragging rights. And nobody is complaining!
From performances by Hollywood A-listers to Michelin Star chefs preparing the menu to ostentatiousness like fighter jets showering flowers on the newly weds, laser fireworks, aerial acts, LCD invites with lavish gold lacing, wedding planners have to make all of it happen.
Tourism boards, DMCs, airlines and hotels are major beneficiaries in this 'no-eye-on-budget' jamboree called the Big Fat Indian Wedding where 'mine is bigger than yours' seems to be the only obsession.
Realizing the growing demand and potential tourism receipts from destination weddings, many tourism boards have started looking at India as a dynamic source market. This year, Turkey, Azerbaijan, Maldives and Thailand among others have conducted FAM trips for wedding planners. From waiving off visa charges to securing permissions for late night parties, awarding landing rights for charters and offering extremely competitive rentals for heritage sites, tourism boards are rolling the red carpet for Indian weddings. They understand that it is not just about traffic and business from weddings but like Indian films, guests at Indian weddings help spread the word on the destination via social media and other platforms to a wide audience base.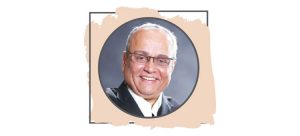 Mahesh Shirodkar
Managing Director, Tamarind Global
"We don't outsource and are one of the few who have 60 staff in the division round the year"
---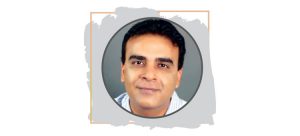 Naresh Rawal
Vice President Sales, Genting Cruise Lines
"Weddings is the newest segment we now target and have done 6-8 events this year"
---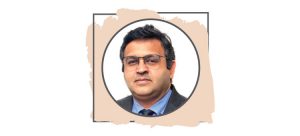 Chetan Vohra
Director & Co-founder, Weddingline 
"We are amongst the first to do a wedding on a cruise liner on international waters"
---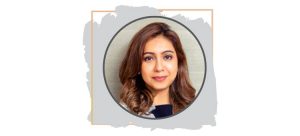 Lubaina Sheerazi
COO, Blue Square Consultants
"Destination weddings have redefined India's wedding culture"
Fifteen to twenty years ago the concept of wedding planners never existed. The destination wedding industry in India has evolved in the last 10 years and the outbound component in that is a more recent evolution. Most weddings are scheduled between the months of October to March and a large wedding planner does about 15 events a year. This is not a scalable business but a high margin B2C play and few tour operators like Tamarind Global have also forayed into it successfully.
"Since the wedding business is seasonal, many players don't invest full time manpower into it. We are one of the few who have 60 people in the division round the year. We don't outsource and have project teams dedicated to each wedding," says Mahesh Shirodkar, MD, Tamarind Global.
The average ticket size of a destination wedding outside India ranges from Rs. 2.5 to 25 crore. Most prominent wedding planners charge a management fee to the client for services like theme & décor, destination recce, food & beverage, artist management and vetting & recommending vendors.
Food is a very important decision as far as Indian weddings are concerned especially so because of a high degree of vegetarianism and for destination weddings it is quite normal for Indian chefs to partially take over the kitchen on board a cruise liner, at a luxury hotel or royal castle for preparing the bespoke menu fare for the event.
The luxury hotel/resort in a sought-after or emerging destination is most often the venue for a destination wedding. The property should have pillar-free ballrooms, landscaped gardens, private beach and similar infrastructure to host large wedding parties. Luxury hospitality chains have also started focusing on Indian weddings as they take care of room as well as F&B revenue. For example, at Atlantis The Palm in Dubai, there is an exclusive wedding lounge with dedicated personnel to engage families in planning their wedding.
But of late the poor performance of the Indian Rupee has made it an expensive proposition to do a destination wedding. More than 30 per cent of the total budget goes into accommodation followed by another 30 per cent for production & décor; 20 per cent for food & beverage, and 10 per cent each for logistics and artist management. Most families engage one big-ticket star and these days many hosts and wedding planners encourage emerging talent who come at one tenth the cost of a celebrity but entertains well.
The gestation period of any wedding project is about 3-6 months, some clients even starting conversations with suppliers as early as 12 months. The auspicious dates are very crunched between October to March, hence availability of hotel rooms and venues is extremely difficult. Families undertake virtual and real tours of properties and places facilitated by a wedding planner before finalizing a destination.
Traditionally, the Middle East and South East Asia (Turkey, UAE, Oman, Bahrain, Qatar, Thailand, Indonesia, Malaysia, Sri Lanka, Maldives) have been hot favorites for destination weddings especially due to sufficient air connectivity, excellent attractions and decent infrastructure. The exceptions being Mauritius, Seychelles and sometimes a European city. Of late many new destinations are being considered because they are virgin territory and their tourism boards indulge in aggressive outreach. Portugal, Azerbaijan, Armenia, Georgia and Jordan, to name a few.
"Destination weddings have redefined India's wedding culture and this rising appetite has been a significant game-changer for the tourism industry. We have seen a rise in popularity of Lake Como, Tuscany, among other destinations after the recent big-fat Indian celebrity weddings. Families and couples are constantly looking for countries that are exotic, involve less flying time with easy visa process for their big day. Therefore, Thailand, Sri Lanka, Oman, Bali, Dubai, Azerbaijan and Seychelles have become popular in recent times," says Lubaina Sheerazi, COO, Blue Square Consultants which represents destinations like Thailand, Oman, Azerbaijan and Seychelles.
Cruise liners like MSC, Royal Caribbean and Genting are also wooing families to host weddings on board. "Weddings is the newest segment we are targeting," says Naresh Rawal, Vice President Sales, Genting Cruise Lines. "We have done 6-8 weddings this year, have two closed for the next few months and many enquiries in the pipeline."
The Turkish Tourism Board in India announced recently that Turkey's resort city of Antalya hosted four Indian weddings in April 2019. Three more weddings took place in May 2019 – two in Istanbul and one in Bodrum.
Tour operators have got interested in the weddings and events business primarily because unlike the B2B travel trade where there is irrational credit, the B2C wedding and events business ensures milestone-based payments with no or limited credit.
"This year, we have executed seven projects so far each upwards of Rs. 2.5 crore," says Chetan Vohra, Director and Co-founder at Weddingline. We are amongst the first to have done a wedding on a cruise liner on international waters, which sparked off a trend of cruise weddings thereafter. The team is now planning the first big wedding in Lisbon, Portugal and we hope for that to be a trend too."
The high margin fast growing industry is also attracting new entrants, many of them mom and pop shops which mainly outsource projects. Professionally run wedding planners with in-house teams are only a handful in India. Some degree of regulation and licensing is necessary to streamline and benchmark the destination wedding industry so that it attracts better professionals and ensures world class service.