Mumbai: The historical, cultural and wildlife experiences in African nations have attracted travellers from around the world and India has been no different. Also because, a large Indian diaspora has resided in these nations for ages. In the last five years especially, many of these countries have looked at India with renewed focus to attract quality tourists by either setting up an Indian office of their tourism board or establishing a representation. The arrivals have increased with carriers like Ethiopian Airlines and Air Tanzania securing direct flight connectivity. Many of these nations have e-visa and visa on arrival for Indian nationals too.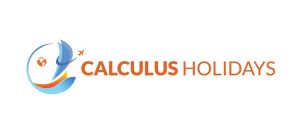 In 2019, South Africa will cross 1,00,000 arrivals from India. 1,25,000 Indian travellers visited Kenya in 2018. Tanzania is targeting 1,80,000 visitors from India in 2020. Spurred by the enhancing interest in Africa, two experienced travel industry professionals, one an expert on tourism in Africa and another in the online travel space, have joined hands – Saroj Jena and Prateek Sharma – to form Calculus Holidays, a DMC with focus on Africa. The official launch along with their partner DMCs will be at OTM Mumbai in February.
"Calculus Holidays will offer South Africa, Kenya, Tanzania, Zanzibar and Uganda on the African continent; Seychelles, Maldives and Sri Lanka in the Indian Ocean; Indonesia and Philippines in South East Asia to start with. We will soon add Mauritius, Namibia, Vietnam and Cambodia to the list of destinations," said Saroj.
Saroj has about 15 years of experience in travel industry and majorly in online travel companies like Yatra and Ibibo Group. Till recently he was managing the online business for Akquasun Group. Sharma was also with Yatra to start with and later moved to Congo with Satguru Travel to head the UN Travel Management portfolio. That apart, the business from CWT and VFS Global Visa Center for South Africa in Congo were also his mandate on behalf of Satguru Travel. He also worked in Namibia for some time establishing the Satguru Travel office before joining Akquasun Group as head of their Cape Town office and later relocated to Mumbai to head their South Africa outbound business.
"We are strictly a B2B travel company with focus on travel agents and tour operators in tier I and II cities," added Prateek. "We will focus on FITs, groups and series departures. MICE is another opportunity we will target. We also intend to approach consolidators who do series departures."
Calculus Holidays works with 3000+ travel agents and tour operators across all major cities and hopes to touch 15,000 agent partners in 2020.
"India is the base market for now but once we settle in, we will start cross selling destinations by doing outbound from South Africa, Europe and the Middle East," informed Saroj.
"Our partner in Tanzania has an office in Hamburg as that's their base market. We will have a representation office in Germany to target travellers from Europe for African destinations we represent," shared Prateek.
Today, only about 10 per cent of the DMC business is conducted online. Calculus Holidays is spearheading the transition to online. They are investing in robust technology to build Calculus Online, an online booking system with information/inventory that is exhaustive for the destinations on offer. "The portal can be accessed by our agent partners and they can create itineraries online and select hotels, activities, transfers, meals and quote to the client – all online in 5-10 minutes," said Saroj.
Since the IT team is in-house, Calculus Online can be updated on the fly when new contracts are in place. "We will be the first player in India with an online platform for African continent and hope to achieve 90 percent transactions and communications online," added a confident Prateek.
Calculus Holidays is a 14-member team now and will grow to 25 this year. There are seven seasoned professionals in sales all across India. "We have excellent relationships with many trade partners in India and with hotels and ground service operators in destinations we serve. This business is led by relationships, right contracting and compelling price points," Saroj and Prateek stated in unison.
"We will also create our own itineraries which will be promoted in the B2C segment by our agent partners."
The outbound market from India to African destinations is relatively small. Hence rather than capturing market share, the founders of Calculus Holidays want to first grow the market itself. They will be conducting agent roadshows along with their local DMC partners to engage and educate the travel trade.
Addressing safety concerns of travellers to African nations, Prateek added that in all his eight years travelling, working and residing in African nations, not even once he has had an incident to report. "It is very safe like any other part of the world. Safety incidents are one-off and get blown out of proportion. Even though visitors travelling through us will be using our own transport, if they want to do local travel by themselves, Uber is very safe."
Availability of Indian food maybe another concern in Africa. "But we have excellent relationships with the hotels and for GITs we have our own chefs travelling along who are welcomed by the hotel kitchens which will be especially helpful for Jain travellers. We have contracts in place with many Indian restaurants as well. So food is not a worry at all, assured Prateek. Most restaurants in African cities have a vegan menu!
Calculus Holidays has announced an irresistible offer for agent partners as part of their launch. Travel agents and tour operators will be eligible for all-expenses-paid FAM trips to all destinations they serve, based on performance metrics upto May 2020.
The mathematical study of continuous change is called Calculus and what better name for a company that is heralding a transformation in the DMC space with technology. Calculus Holidays is promoted by the family office of the founders of a large financial services group in India. The family office focuses on investments in consumer centric businesses namely – financial services, F&B, lifestyle and travel.