Doha: The St. Regis Doha is located at the heart of the rising city, adjacent to the Pearl-Qatar, an artificial island and one of the largest real-estate developments in the Middle East, Katara Cultural Village and West Bay business district. A 30-minute drive from Hamad International Airport, this palatial hotel is set along a sandy private beach available for guests to enjoy.
The hotel's exterior and interior spaces feature a strong design concept that supports both the history of Doha and the legacy of The St. Regis brand. Local influences are brought to life throughout the property using design details like the Middle Eastern-inspired archways.
There are 12 dining venues, modern meeting spaces and lavish function rooms in addition to a variety of recreational facilities and activities.
---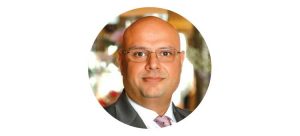 "India is an important market for The St. Regis Doha and Qatar when it comes to MICE business, especially weddings. We are excited to launch special wedding packages targeting the Indian market"
Wissam Suleiman | General Manager | The St. Regis Doha
---
On the accommodation front, there are 336 elegant guest rooms with sea view, including a wide range of suites and private villas. The guest rooms and suites include bespoke furniture designed by internationally acclaimed interior architectural firm, Wilson Associates.
A unique experience at The St. Regis Doha is their legendary trademark butler service that has been practiced since 1904. This service is customised according to each guest and their individual needs. Everyone who stays at The St. Regis Doha is provided with their own butler for the duration of their stay. Whether they need a perfectly ironed suit or a favourite book at hand for an evening read, or even a thoughtful last minute gift for a loved one, no request is too small or unattainable no matter what the hour of the day. This service really does make you feel special.
The Remède Spa offers 22 treatment rooms for both, male and female guests, jacuzzi, sauna, pre and post treatment lounges and showers; a state-of-the-art modern fitness centre and an Olympic-size swimming pool!
Over 29,116 sq. ft. of event space, including 11 meeting rooms and a 1850-sq. m. Grand Ballroom with premier technology and amenities make The St. Regis Doha ideal for MICE. The Grand Ballroom is Doha's largest with natural light and also features a stunning foyer and expansive terrace with extensive views of the Arabian Gulf. It can conveniently accommodate up to 800 guests and is an ideal setting for the perfect wedding!
The values and vision which have made St. Regis prodigious for over 100 years have come together with traditional Arabian hospitality at this hotel. The St. Regis Doha continues to set a benchmark for hotels in Qatar as it remains a leading family and business destination.
GORDON RAMSAY MEDITERRANEAN
The renowned restaurant captures the essence of Northern Mediterranean flavours and has won several accolades, which include: Best Mediterranean Restaurant by Food and Travel GCC Awards 2016, Awards of Excellence by Wine Spectator and Middle East Hotel Awards 2015.
OPAL BY GORDON RAMSAY
Acknowledged as one of the very best restaurants in Doha, Opal offers everything that defines 'the Gordon Ramsay experience', serving gourmet pizza and wagyu burgers with a lively Sommelier's selection.
AL SULTAN BRAHIM
An award-winning family restaurant that serves fresh seafood and Lebanese delicacies.
ASTOR GRILL
A New York steakhouse for meat connoisseurs who love the finest flavours from the grill and a variety of seafood.
VINE
The restaurant hosts many brunches over the weekends, starting with the Thursdays' evening BBQ brunch to Fridays' St. Regis Grand brunch and Saturdays' Arabic buffet. It is known as Doha's most popular Brunch venue!
OYSTER BAY & BAR
Overlooks the exclusive golden beach and the splendid Olympic-size swimming pool and is also home to many live band performances.
SARAB LOUNGE
Sarab Lounge's Afternoon Tea offers a selection of delicious pastries and sandwiches, creamy rolls, freshly baked cookies and scrumptious cakes, paired with a collection of more than 100 exclusive teas from around the world curated by TWG.
VINTAGE
The St. Regis Doha's renowned cigar lounge, offering an impressive collection of finest cigars.
THE RAW BAR
The Raw Bar boasts a creative flair of raw cuisine from a range of caviars, oysters, carpaccio, ceviche, sushi and sashimi and other delights to savour with the finest beverages.
THE ROOFTOP
This venue brings in the urban chic of New York, Beirut and London. The lounge offers a mixture of drinks that satisfy, intrigue and delight guests who come to enjoy the international sounds created by the resident DJ.
THE CLUB
On stage, globally-renowned artists put on a lively performance in front of arched windows that look onto the Arabian Gulf, as you enjoy a buzzing, cosmopolitan atmosphere while savoring an authentic and intimate dinner show featuring international food, small bites accompanied with classic shaken and stirred New York drinks, cocktails and a large wine list.
HAKKASAN
Set in the gardens of The St. Regis Doha, Hakkasan Doha features an elegant main dining room, Ling Ling lounge, terrace and terrace lounge.