Brussels: Since March 18, a week after I left Liège, Belgium has been on a lockdown mode owing to increased spread of COVID-19. The Belgian government has taken drastic measures to contain the Coronavirus outbreak, cancelling all activities – both public and private, and shutting down all outdoor markets, tourist attractions, museums, restaurants, non-essential retail outlets and the like. On March 24, Charleroi Brussels South Airport was closed while Brussels Airport is operating bare minimum service. Many airlines have suspended or cancelled most of their flights to and from Belgium, as is also the case with other European countries.
Brussels is fascinating for its historical, cultural and architectural marvels while a journey through the post card-perfect villages and small towns of Wallonia offers a feeling of enchantment. Relish both with delicious waffles, lip-smacking chocolates and the innumerable varieties of local brew
According to a recent report in The Brussels Times, Belgium's hospitality industry is projected to suffer a massive loss of 1.7 billion euros! The report, quoting industry experts, points out that the damage to the travel and tourism industry would be much higher than the losses registered after the 2015 terror attacks in Paris and the March 2016 attacks in Brussels. "Tourism is at a standstill and that will have an unprecedented effect on the sector. We estimate that losses will be eight times higher than in 2016, the year of the attacks," says Matthias De Caluwe, President, HoReCa Vlaanderen, according to the report. It is estimated that the sector employs some 1,86,000 people, including 60,000 business owners, all over Belgium.
---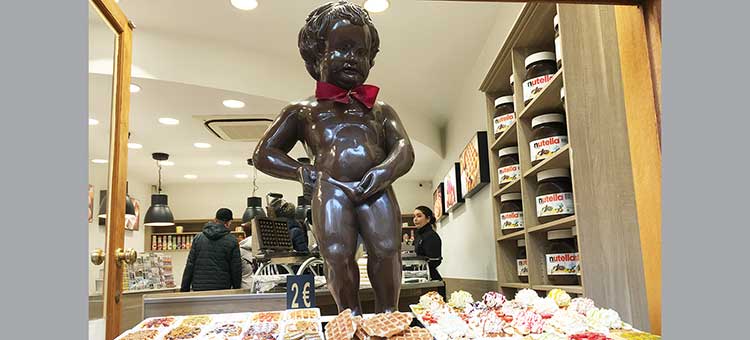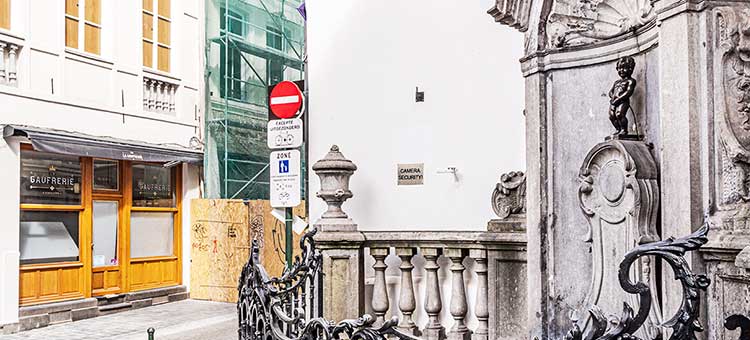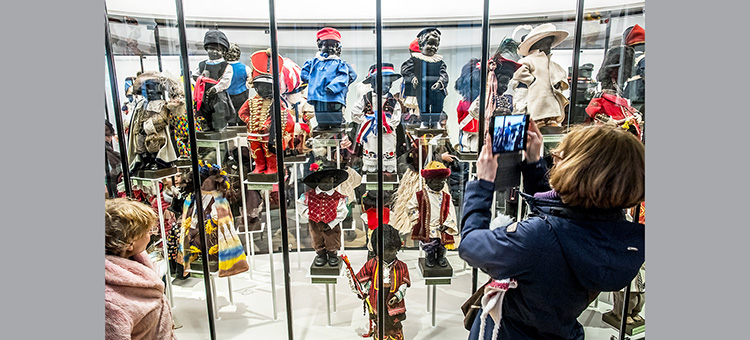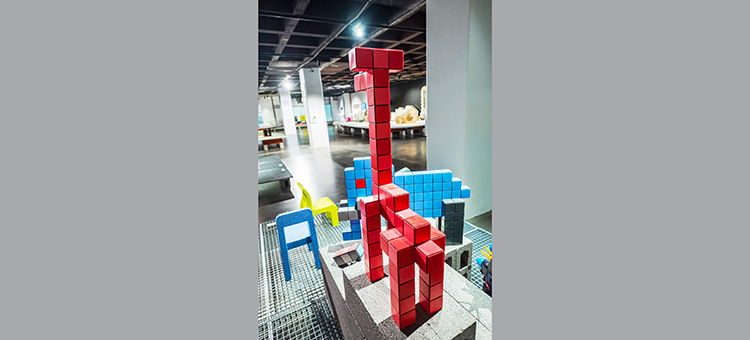 ---
My recent visit to Brussels and Wallonia was originally part of the ITB Berlin 2020 itinerary. Though ITB Berlin was cancelled in the wake of COVID-19, especially the major outbreak in Italy in late February, I decided to go ahead with a visit to Europe's capital as visit.brussels and Wallonia Belgium Tourism (WBT) were still ready to host me. Surely a risky affair against the backdrop of a pandemic, but still it was worth it. Those who were planning a trip to Belgium, please do not drop it for it would offer you a once-in-a-lifetime experience.
Belgium consists of three regions – Flanders, Wallonia and Brussels. Unlike many other countries, Belgium does not have a national focus when it comes to tourism marketing. Each of these regions has separate tourism offices that promote their respective places independently. Besides, the key elements of tourism statistics are overall tourist arrivals and overnight stays.
After a slump in the arrival of tourists post the terror attacks in Brussels in 2016, all the three regions have recovered fully in 2017 and went on to post remarkable growth thereafter. Brussels, in 2019, witnessed a growth of 6 per cent in overnight stays. The region posted 7.8 million overnights, up from 7.36 million in 2018. The total number of tourist arrivals stood at 4.11 million, an increase of 5 per cent from 2018. Of this, Belgian nationals constitute 24.32 per cent, which comes to 9,98,476. The total number of Foreign Tourist Arrivals (FTAs) was pegged at 31,11,524. The major source markets are France, Germany, the UK and the US. Until a few years ago, the major chunk of tourists to Brussels were people who visit the region for business purposes. Now the situation has changed. In a recent interaction with the media, Patrick Bontinck, CEO, visit.brussels said: "For 2019, business visitors made up 37 per cent while leisure tourists accounted for 48.22 per cent. That's better as it guarantees consistency in terms of occupancy of hotels."
In 2019, Wallonia region recorded 3.68 million tourist arrivals while the overnights stood at 8.69 million, an increase of 6 per cent compared to the previous year. FTAs to Wallonia region saw a growth of 3.3 per cent. As many as 14,89,913 people visited the region in 2019 recording 38,33,968 overnights. For Wallonia region, the main source markets are Netherlands, France and Germany.
As per preliminary figures, the total number of tourist visitation to the Flanders region, which consists of the popular Antwerp and Bruges, comes to 1,43,08,551 in 2019 and the overnights stand at 3,37,03,791. Meanwhile, the number of FTAs to the region stood at 77,98,595, about 54.5 per cent of the total arrivals. For Flanders region also Netherlands is the main source market followed by Germany, France, the UK and the US.
ASIA MARKET STILL UNEXPLORED
Meanwhile, for all the three regions, Asia market is relatively small. "The tourist arrivals from India, along with China and Japan, constitute less than 4 per cent of the total visitation in Brussels," says Jeroen Roppe, Press Manager, visit.brussels.
Stats show that around 58,005 Indian guests visited Belgium in 2018, registering around 25 per cent growth compared to the figures of 2017. Brussels received the major share with 27,281 visitors while the number of Indian tourists visiting various destinations in the Flanders region stood at 25,972. Wallonia received around 4752 tourists from India in 2018. Indian guests contributed to 1,51,886 overnights in Belgium in 2018 – Flanders (77,804), Brussels (65,867) and Wallonia (8215). Indian tourists mostly visit these three destinations for leisure and business and all of them showed considerable positive growth in 2018, data shows.
The 2019 figures pertaining to the India market show a decline in tourist arrivals as well as overnight stays for all the three regions. Registering a 29.2 per cent decline, the number of Indian guests to Wallonia stood at 3366. The overnights (6665) showed a decline of 18.9 per cent. For Brussels, tourist arrivals and overnights from India recorded a decline of 4.1 per cent and 6.4 per cent respectively. The trend is reflected in Flanders also as the number of guests from India decreased by 3.1 per cent. In terms of overnights, the negative growth here was to the tune of 2.6 per cent. However, it has to be noted that there have been considerable variations in the number of arrivals and overnights with regard to visitation from India to Belgium in the last 10 years.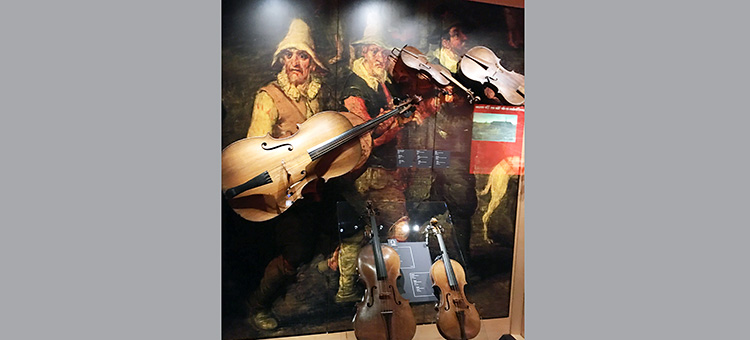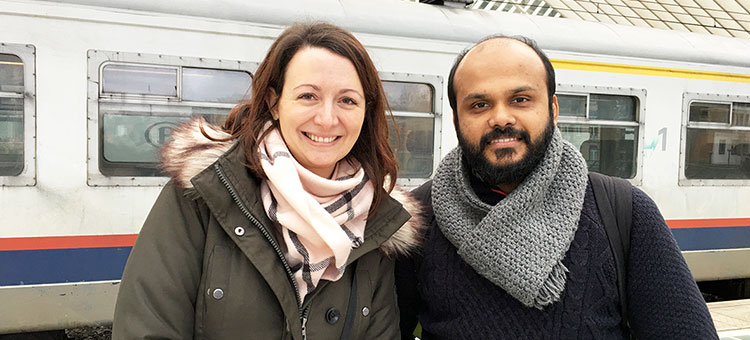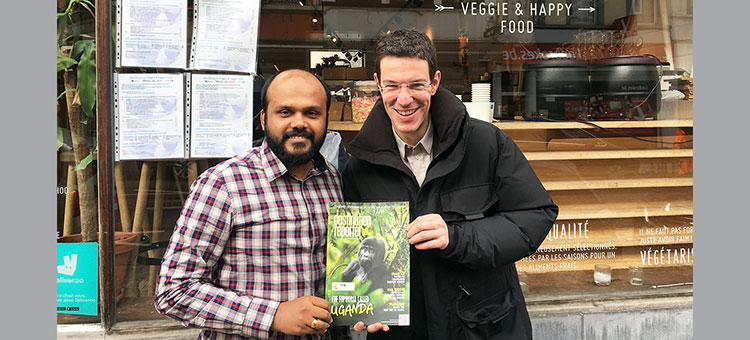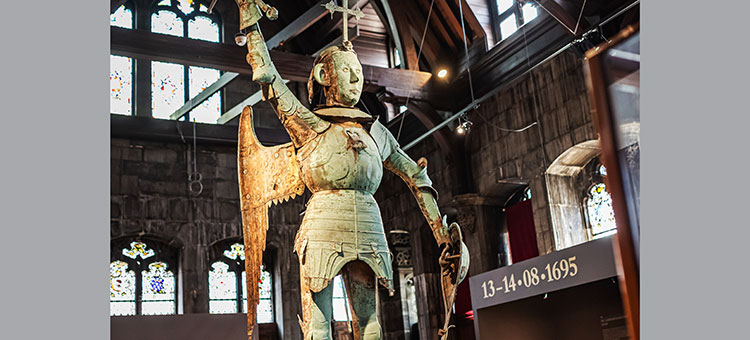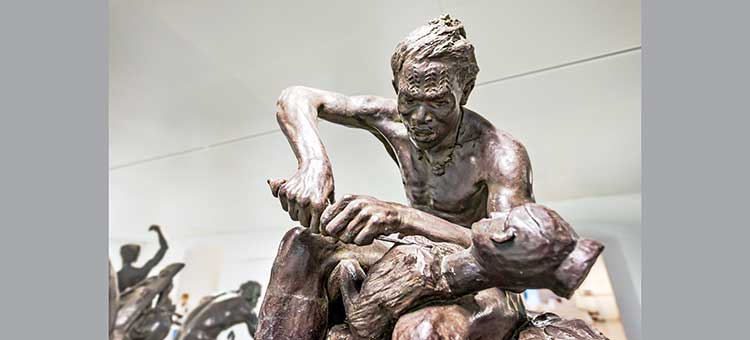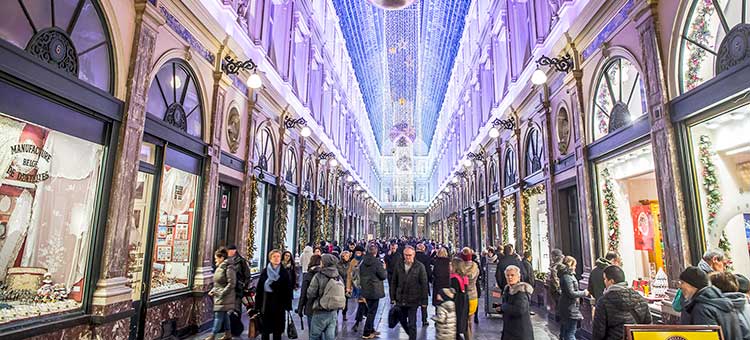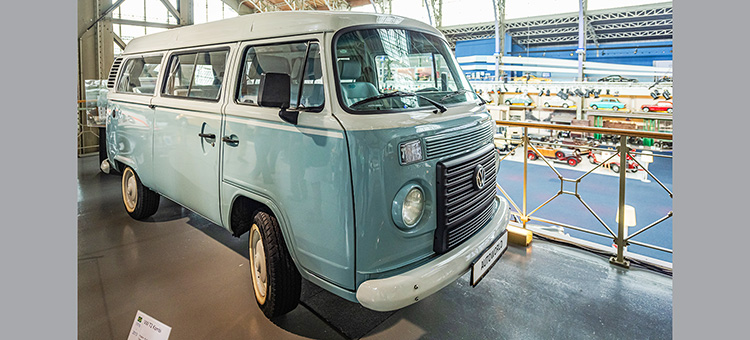 Officials of tourism offices mainly attribute the dip in tourist arrivals from India to the termination of Mumbai – Brussels direct flight operated by Brussels Airlines. Citing economic reasons, the airliner stopped service on January 7, 2019. As of now, there is no direct flight between India and Belgium. Passengers who wish to fly down to Brussels can opt for services operated by Turkish Airlines via Istanbul, Qatar Airways via Doha, Emirates via Dubai, Lufthansa via Munich and KLM via Amsterdam.
Officials, however, exuded confidence that the recent promotional activities that they did targeting the India market would start yielding results by the 2020 summer season. But now with the COVID-19 pandemic this looks highly unlikely. Both visit.brussels and Wallonia Belgium Tourism did a combined roadshow in Mumbai, Bengaluru, Chennai and New Delhi in 2018. Besides, in association with Filmfare magazine, visit.brussels did a photo shoot of Bollywood actor Anushka Sharma in June 2019.
"In fact, the visit by Anushka Sharma fetched results immediately. A few days after she posted pictures of her outing in Brussels, many Indians in London and other European cities visited those places. Going by the impact the campaign created in the social media platforms, we hope to see a considerable increase in arrivals from India in the upcoming season," Roppe said. For Belgium, the peak season for tourism is from April to September.
My interaction with various stakeholders during the visit revealed that Brussels, and Belgium as a destination in general, has always been a favourite pit stop for majority of Indian travellers on European tours. Major chunk of Indian tourists visit Antwerp but they are yet to think about doing an exclusive trip to Belgium, it seems. While in Europe, they would, however, do sightseeing in Brussels, mostly to enjoy chocolates, waffles and beer. However, given my experience, there is much more to experience in Belgium.
---
Dinner at Taverne du Passage, Brussels
Home-made Chef's Pâté (starter) | Slow-cooked Lamb Shank with honey and rosemary sauce | 'Belle Helene' Pear (dessert)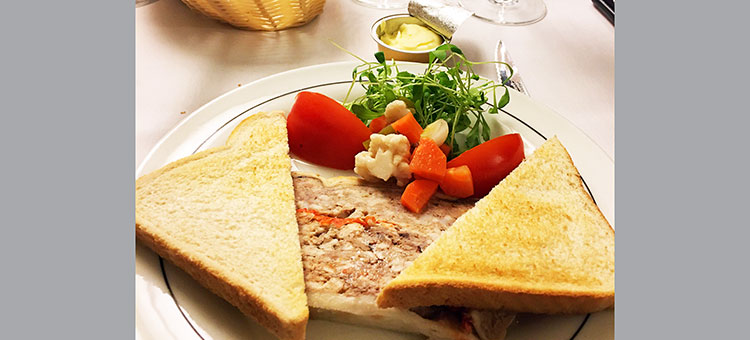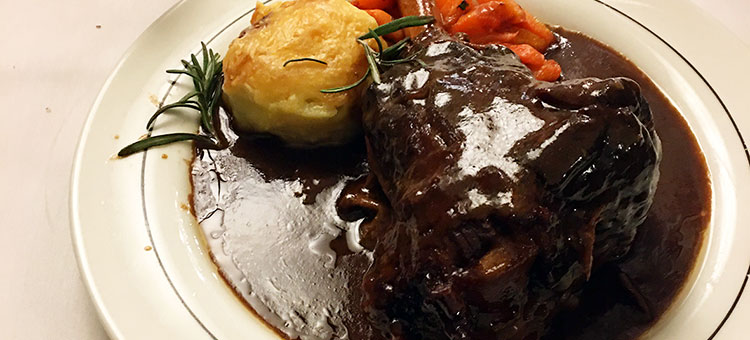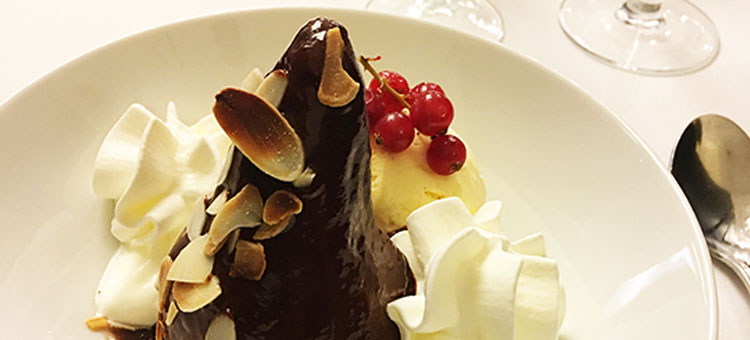 ---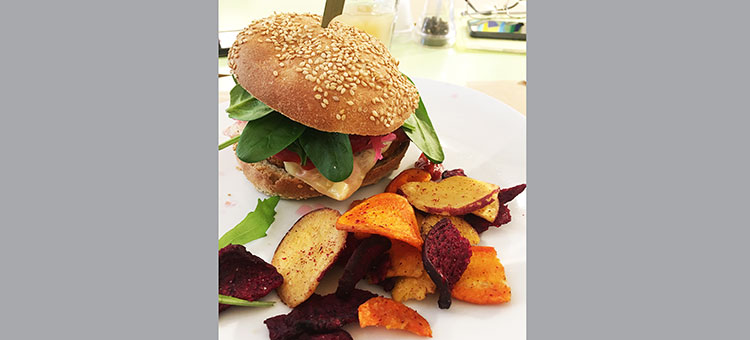 ---
On March 6, I left Berlin to Brussels in ICE (Intercity Express) via Cologne. On reaching Brussels late in the evening I checked in to Hotel NH Collection situated at the historic Grand Sablon Square. Even at night, the first thing one would appreciate in Brussels is its varied styles of architecture. A glance to one side of the street would show a dozen different styles of architecture, though statues of ancient war heroes are a common factor at many places.
The hotel offered an elaborate breakfast – a buffet with a wide variety of fresh fruit juices, pastries, cold cuts, cheeses, fruit, yogurt, breads and much more. However, those who look for Indian dishes would be disappointed. Later during the trip, I discovered that both Brussels and Wallonia hardly have typical Indian restaurants. But, there are plenty of vegetarian restaurants serving Belgian cuisines.
What makes Brussels unique is its cosmopolitan nature. According to Roppe, Brussels is the second most cosmopolitan city in the world after Dubai. Figures show there are about 1.2 million residents in Brussels, of which 23 per cent are nationals of other EU member states, and 45 per cent are of foreign origin. In total, there are more than 180 different nationalities and more than 108 languages spoken in Brussels, reports show. "The important asset of Brussels is its cosmopolitan identity. You cannot see a dominating culture here. There is a mix of people and that transcultural character is what binds us," Roppe explains.
The main reason for its cosmopolitan culture is the presence of various European and international institutions. "An economic hub, the city hosts 20 organisations of the European Union, 42 intergovernmental organisations, and 29 international schools who welcome more than 23,000 students. It is the biggest diplomatic hub of the world and one of the biggest journalistic centres of the world with more than 1000 journalists. About 120,000 jobs are linked to the international sector, and the EU directly employs almost 40,000 people in Brussels. The EU occupies a million square metres of office space in the city," says a report in Brussels Express.
Philippe Schulman, my guide in Brussels, also does not belong to a typical Belgian family. "How will a typical Belgian citizen look like?" I asked Philippe, while having a hot chocolate at Laurent Gerbaud Chocolatier, before winding up the tour on the second day. After looking around, Philippe said: "Look at the elderly woman and the gentleman on your right. They seem so," he said. As I was glancing at them, Phillippe started smiling. "What is it?" I asked. "I am sorry. They are speaking German. In all likelihood, they are not from a traditional Belgian family. So, you can imagine the cosmopolitan character," he said.
The itinerary of my two-day trip included The Grand Place, Manneken-Pis, Station Europe, Parliamentarium, Atomium, Train World, Autoworld, Comic Strip Center and MIM – Musical Instruments Museum. Brussels as a city is so compact that one can walk from city centre to most of these destinations. Like major European cities, Brussels also has an efficient public transport system having buses, trams and metro services.
According to Roppe, Belgian Beer Temple and Canal Museum – a new museum for modern and contemporary art in the Canal region, would be major tourist attractions in Brussels in the near future. It is estimated that Belgium, known as the 'home of beer', has around 260 breweries, supplying more than 2500-plus varieties of beers! To exploit this brewing legacy, the authorities have chalked out an ambitious plan to set up Belgian Beer Temple at the city centre by converting Belgium's former stock exchange building.
"It will be an experience centre with an interactive museum, beer tasting centre, lot of mini breweries and the like. In short, a place which will reflect the beer culture of our country in its originality," he said, adding that the project is expected to be commissioned within the next two years. "Expected to open in 2023, the museum project will transform the Canal region as the cultural hub of Belgium," he added. Brussels authorities are also working towards making the city centre the biggest car-free zone in Europe.
THE RAVISHING BELGIUM BEYOND BRUSSELS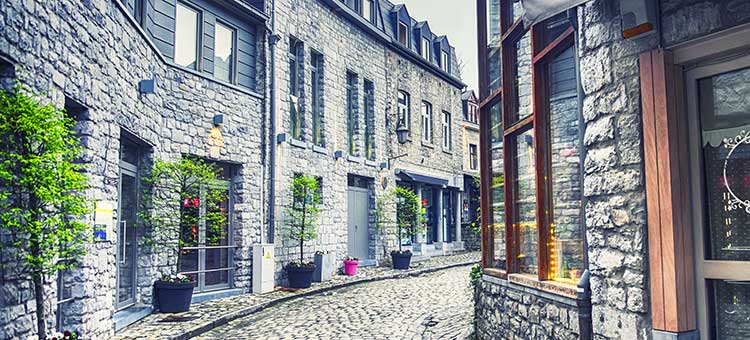 On March 8, Dominique André, Asian Markets Manager, Wallonia Belgium Tourism picked me up from Hotel NH Collection at Sablon and we set out to explore the Wallonia region. André was taking me to Redu, a village in Wallonia region. After one-and-a-half hours of drive, most of the time at 120 km/hr, we reached our destination and straightaway checked in to Hotel Le Fournil in Redu. A few hours of drive and the ambience was exactly the opposite. The place presented an amazing combination of a quiet, idyllic setting and chilly weather. Despite the restaurant at the hotel being a favourite hangout of the locals it still remained less crowded.
"Will the Indian tourists like this place? What do you think," André asked. "Why not? It would be great if we can arrange fishing in the lake, a cooking session and a beer brewing experience at a local brewery," I replied. "Yes, tourism is about experiences now. Apart from traditional destinations, we are also planning to customise itineraries by including various village life experiences across the region," she said.
My itinerary in Wallonia region included visits to Caves of Han, Durbuy, Bastogne War Museum and Leige. According to André, the marketing strategy of WBT is to promote Wallonia mainly in the other Belgian regions, especially Flanders and the neighbouring markets such as France, the Netherlands, Germany, Italy and the UK. "We have offices in these countries. Outside Europe, we do marketing campaigns in the US, Japan, China and India but with very small budgets. For promotions in China, we have an office in Beijing," she said.
For the India market, Wallonia Belgium Tourism started promotions three years ago with the support of the office of Invest in Wallonia. "The roadshows organised in India in recent years were part of this. In 2020, WBT has planned to invite tour operators from India. Now, with the current crisis, we are not sure if it would be possible," she added.
DURBUY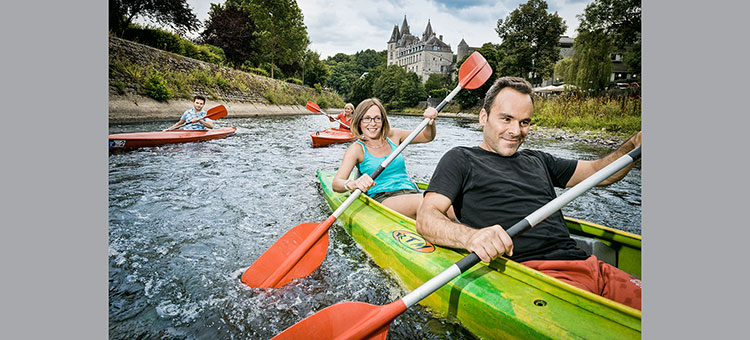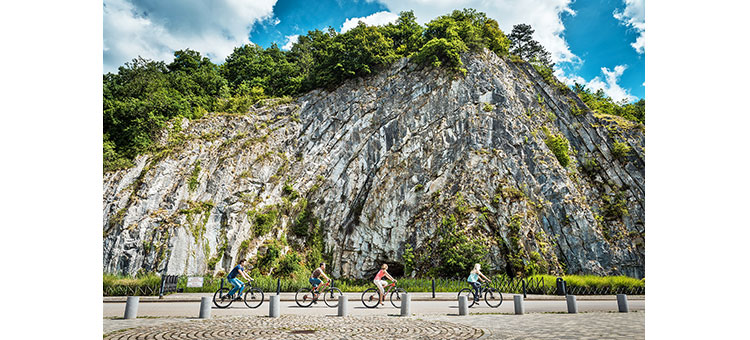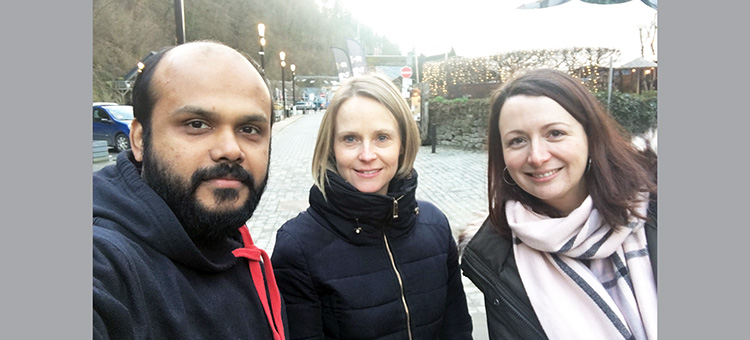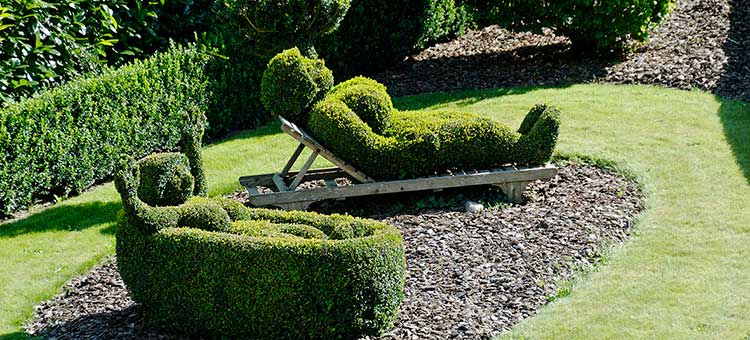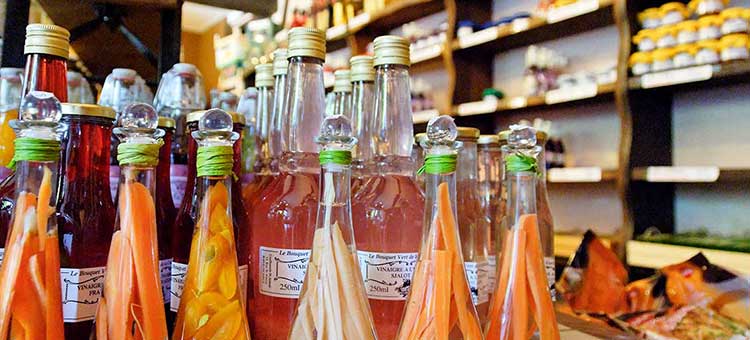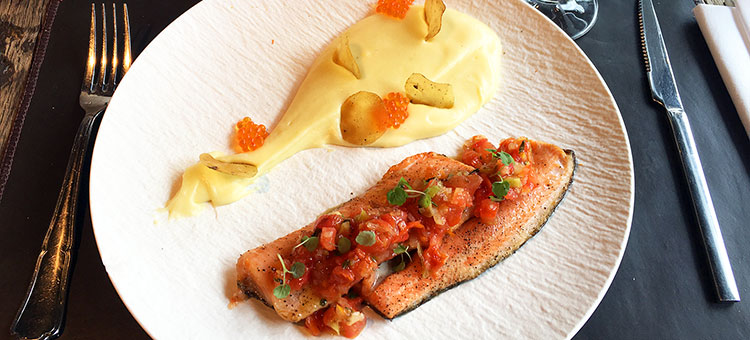 Highlighted as 'the smallest city in the world', Durbuy – built in 1331 – excites tourists with its picturesque streets with cobbled pedestrian lanes, old stone buildings hosting small shops and restaurants housed in a charming medieval setting. It is a small town with undeniable romantic charm, nestled around the meandering river Ourthe. According to Deborah Rousseau of Durbuy Tourism, the city recorded 4,50,000 overnights in 2018. Besides Belgium, majority are from the Netherlands, France, Germany, UK and Japan. Around 15,000 Indians visit Radhadesh, the cultural centre of the International Society for Krishna Consciousness (ISKCON) in Durbuy. There are 47 hotels, including bed & breakfast lodges, 116 guest houses, five holiday villages, a youth hostel, six campsites and around 60 restaurants.
www.durbuytourisme.be/en/
---
BASTOGNE WAR MUSEUM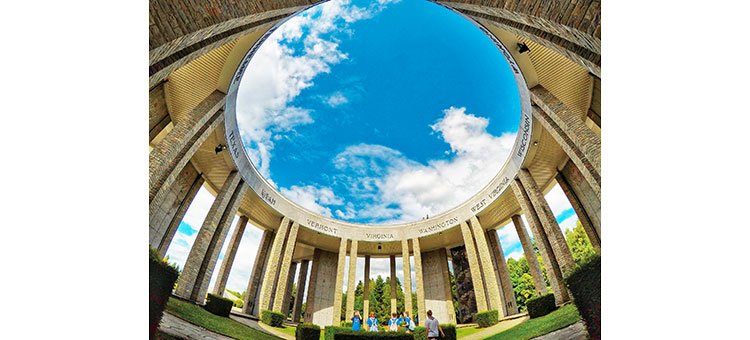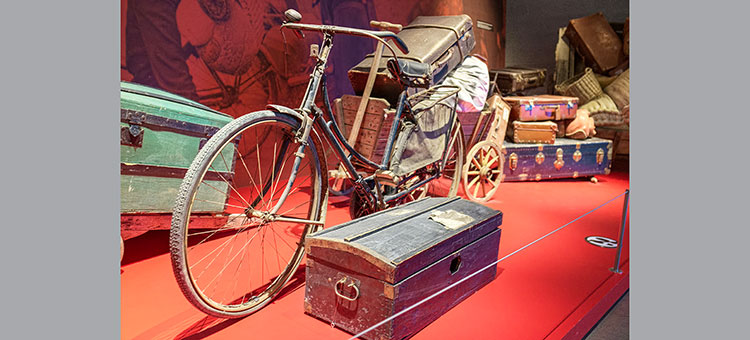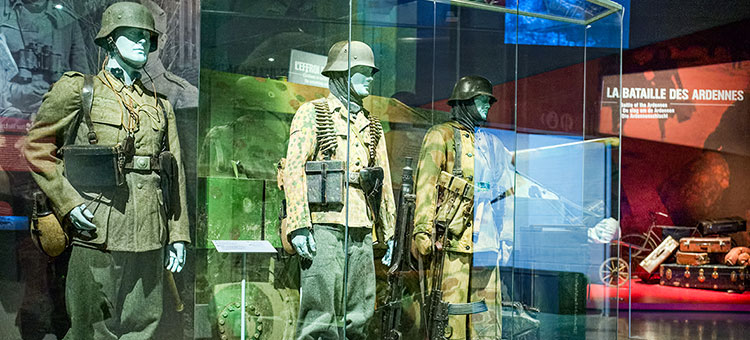 ---
Dinner at Complètement Toqué Restaurant, Bastogne
Skrei Black green curry, coconut milk, vegetables and noodles | Guinea Fowl supreme with yellow wine, vegetables and croquettes Chocolate cake and vanilla ice cream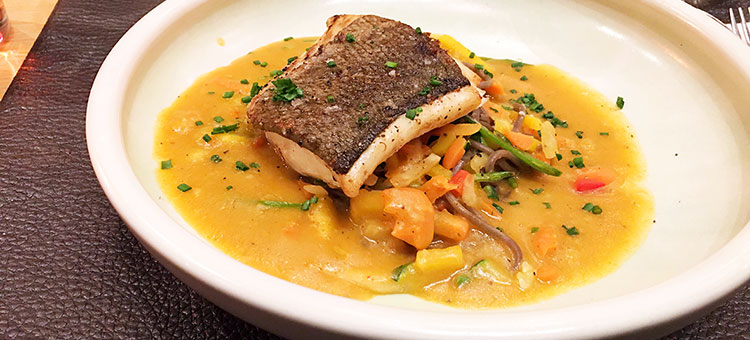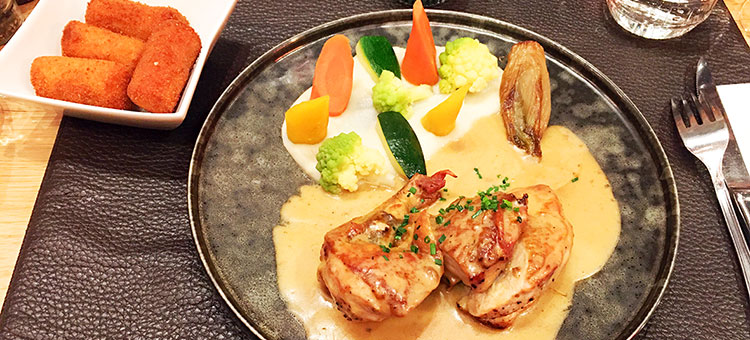 ---
Dedicated to World War II, Bastogne War Museum tells the story of the Battle of the Bulge through four distinct characters – an American Corporal, a German Lieutenant, a young teacher from Bastogne and a 13-year-old schoolchild. The Mardasson memorial, near the museum, is a star-shaped monument commemorating the friendship between Belgium and the US and pays tribute to the soldiers who fought the Battle of the Bulge. The museum welcomed 1,52,000 visitors in 2019. However, the number of Indian tourists was 83. By 2024, authorities are planning to make Bastogne region a major tourist center in Wallonia. Projects worth 12 million euros will be undertaken, including the new multipurpose theatre at the Bastogne War Museum.
www.bastognewarmuseum.be/
---
CAVES OF HAN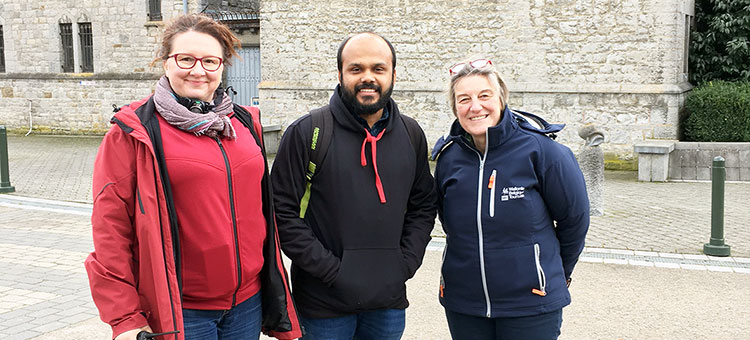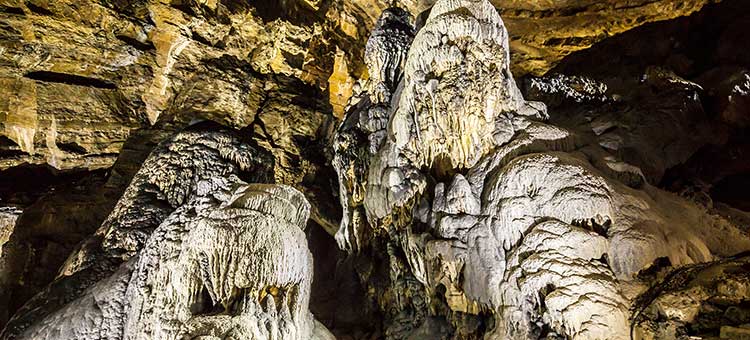 A major tourist attraction in Wallonia, the caves – located at Han-sur-lesse village – are the result of the underground erosion of a limestone hill by the river Lesse. Accompanied by a specialised guide, guests will be transported by a century-old tram up to the entrance of the caves, followed by a 1.5 hour-long guided tour inside the cave system. At the wildlife park in the region, guests can see wolves, lynx, bears, European bison, red deer, wild boar, vultures, etc. Ewa Krywko, Manager, Caves of Han said visitors from Belgium, France and the Netherlands constitute 80 per cent of the traffic. "We also have guests from the UK, Japan, Brazil, USA and India. Overall, we receive around 3,00,000 visitors in a year. The most recent attraction inside Cave of Han is the light and sound show Origin."
www.grotte-de-han.be/en
LIÈGE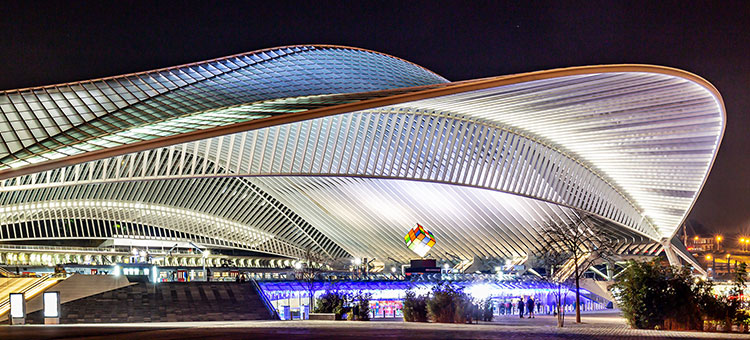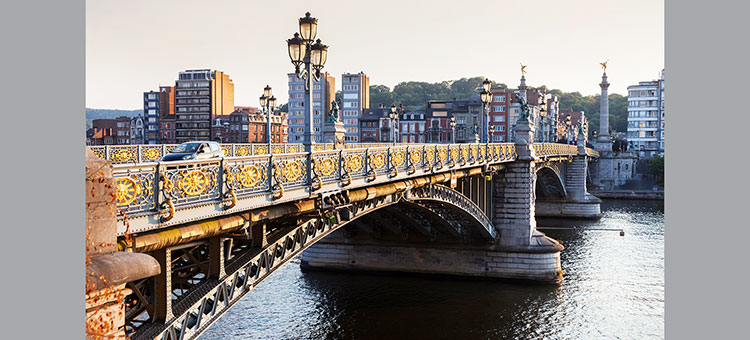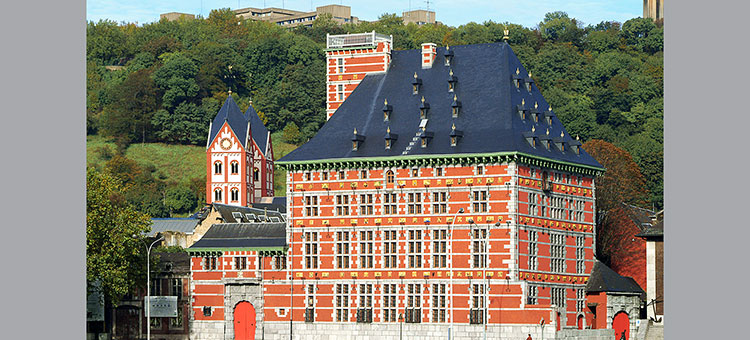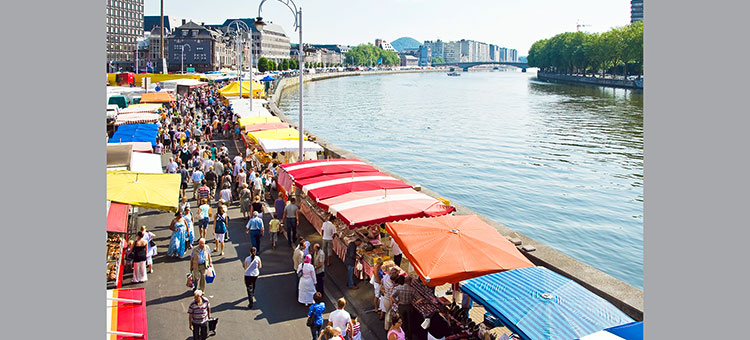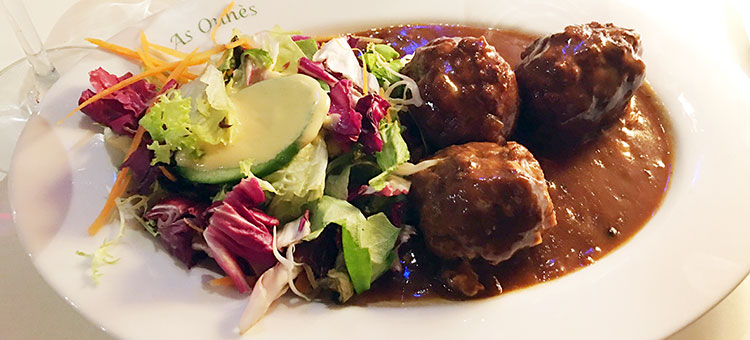 Liège, a province along the Meuse River in Wallonia, has long been a commercial and cultural hub. The city is filled with landmarks dating to the medieval era, including the Romanesque Church of St. Bartholomew. The Grand Curtius Museum houses archaeological treasures and art within a 17th-century mansion, while Opéra Royal de Wallonie has staged operas since 1820. Top source markets are the Netherlands, France and Germany. In 2018, only 335 Indian guests visited Liège for tourism purpose, with 988 nights. There are 17 hotels in the city with an inventory of 2315 rooms. Overall, Liège hosted 2,14,068 tourists with 3,59,597 nights in 2018.
www.en.liegetourisme.be/
(The author was hosted by visit.brussels and WBT)