Mumbai: EDWIN (Educational Destination Workshop International) program of GPS (Global Panorama Showcase) had a great run in 2019. EDWIN aims at educating the travel agents and tour operators so as to equip them to sell a specific tourism product (destination, attraction or experience) in the most effective manner.
---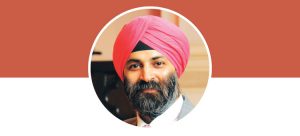 ''We are getting queries from partners around the world to organise EDWIN. We are looking at more than 20 destinations in the next five years"
Harmandeep Singh Anand | Managing Director | GPS
---
In the last 12 months, GPS has organised five EDWIN programs – Switzerland-France; Jalesh Cruises' Goa-Mumbai; Leh-Ladakh; Bangkok-Kanchanaburi-Khao Yai-Pattaya and Singapore-Langkawi-Phuket-Penang. "2019 has been a fulfilling year for the GPS EDWIN program. The participation and feedback have been very encouraging and we are getting queries from partners around the world to organise EDWIN. We are looking at more than 20 destinations in the next five years," said Harmandeep Singh Anand, Managing Director, GPS. South America, Australia & New Zealand, North America, South Africa, Zanzibar and Oman are under consideration.
2019 has been a fulfilling year for the EDWIN program with Global Panorama Showcase successfully hosting five trips to international destinations and experiences
In association with RED Tours UK, the European coach tour itinerary across Switzerland and France created a highly insightful learning experience for the 50+ agents handpicked from 12 states. Zarir Shroff, Founder & CEO, RED Tours shared his wisdom with the participants of EDWIN@Europe.
400+ agents from 90 cities and 22 states were on-board Jalesh Cruises as EDWINs (that's what participants are called) for the pre-launch cruise experience from Goa to Mumbai. For the first time, GPS welcomed EDWINs along with their families for a product experience tour of India's first cruise liner.
The third edition of the super successful EDWIN@11380 to Leh-Ladakh with 60 agents was also completed in 2019. "This is the only B2B trade initiative to the region," reminded Harmandeep. "We were fortunate to have the attendance of local Member of Parliament Jamyang Tsering Namgyal who addressed the EDWINs and 30 local sellers at the B2B meet."
But the highlight of the event was Sonam Wangchuk, the Indian engineer, innovator and education reformist who is the founder-director of the Students' Educational and Cultural Movement of Ladakh (SECMOL). Wangchuk came into the spotlight in 2009 because of the film 3 Idiots and reports that Aamir Khan's character was based on him. The EDWINs got to experience the SECMOL campus too and hear from him in first person, which has also been released online as a KIT Talk video.
For the 52 EDWINs from 12 States and 30 different cities in India, the first EDWIN@AmazingThailand to two new regions within three hours travel time from Bangkok – Kanchanaburi and Khao Yai – was a revelation. Many agents who attended the program have been selling Thailand for a decade and more but have stuck to the traditional Bangkok-Pattaya-Phuket itineraries. Concurred Harmandeep, "You cannot sell Thailand without Pattaya especially to the MICE market and even FITs. So we too have included it but destinations like Kanchanaburi and Khao Yai are waiting to be discovered and can easily satisfy families, MICE and even friends travelling in groups."
In December, 200+ agents along with their families boarded Norwegian Jade from Singapore for a 6N/7D cruise experience. Norwegian Cruise Lines (NCL) had announced new Asian itineraries for Norwegian Jade in 2020 season. EDWINs got a first hand experience of the cruise product and learned how to sell cruises.
Close to 1000 agents have signed up for the GPS 10X membership program which offers exclusive benefits and priority access to various GPS events. "For long haul EDWIN programs, 'elite' members will get priority; gold and silver members will be considered for short haul EDWIN initiatives," confirmed Harmandeep. Only 150 members will be accepted into the top most 'elite' category of GPS 10X.