Mumbai: The Bombay Exhibition Centre witnessed the grandest ever edition of OTM in the show's history. Known for its focus on the Indian outbound travel market, the show held from February 3 to 5 registered nearly 50 per cent growth in international participation further establishing its lead on the India and APAC travel tradeshow landscape. Breaking all previous records, 30,000+ travel trade visitors interacted with the exhibitors at the show.
Breaking all previous records, 30,000+ travel trade visitors interacted with the exhibitors at the show, which is known for its focus on Indian outbound travel market
Azerbaijan was the latest addition to OTM's diverse portfolio of exhibitors alongside returning favourites Turkey and Greece. The show was inaugurated in the presence of Harris Theocharis, Minister of Tourism, Greece who commented, "OTM is very vibrant. It has a lot of pavilions, tourism boards, countries as well as private enterprises. This is indeed the place to be." He was joined by Satpal Maharaj, Minister of Tourism, Uttarakhand and Dr. Trust Lin, Director, Taiwan Tourism Promotion Bureau.
Southeast and East Asia had a large presence, with gorgeous pavilions from Taiwan, Thailand, Fiji, Korea and Japan. Commenting on the show, Yusuke Yamamoto, Executive Director, Japan National Tourism Organization (JNTO) New Delhi said, "OTM is a very good show. Being a B2B only event, it is a great platform for us to interact with the Indian travel market which is of critical importance to Japan."
Indonesia was again OTM's premium partner with the biggest pavilion, featuring massive multimedia screens, live angklung concerts and Balinese dancers. Malaysia's pavilion was a treat to the eyes with beautiful eco-theme decorations. "I've been here for two days and the feedback I have got from the members of my delegation has been very positive. I met with many local players here and I'm confident that India will continue to perform well for Malaysia," said Zulkifly Bin Md Said, Deputy Director-General, Tourism Malaysia.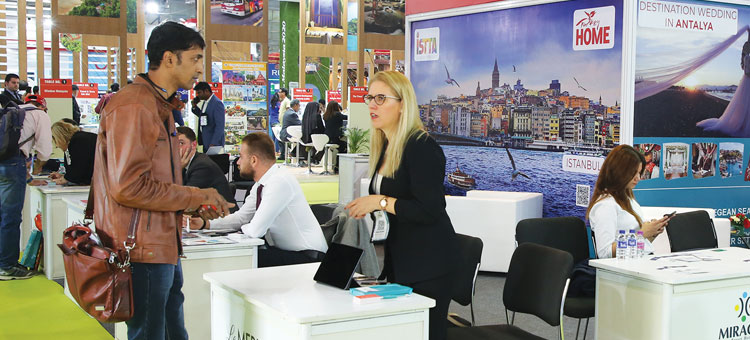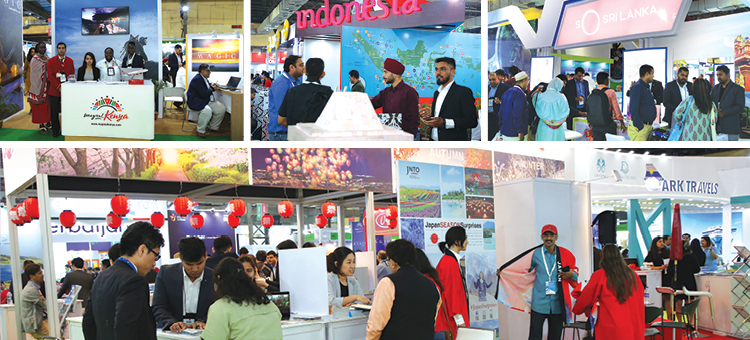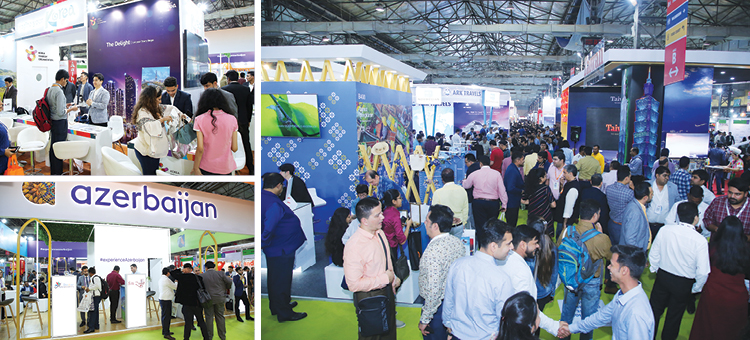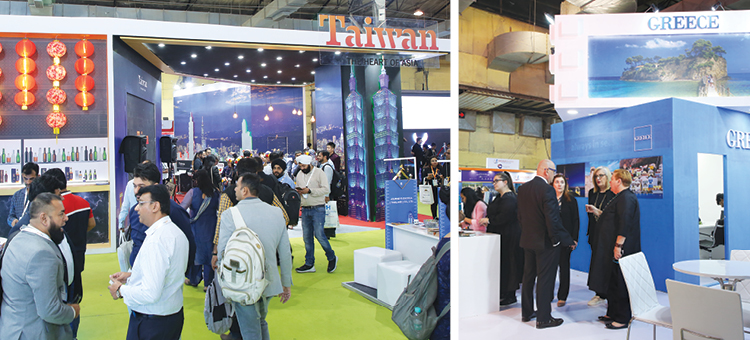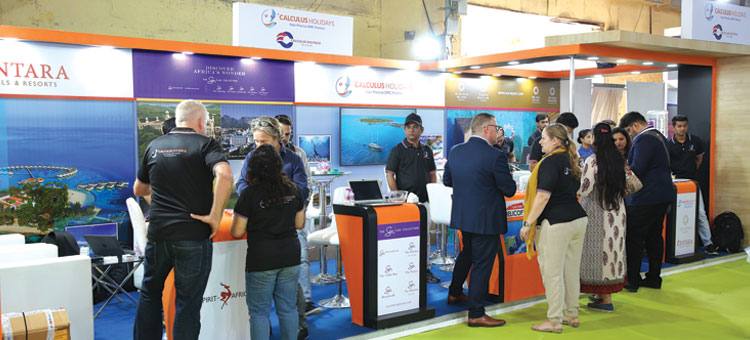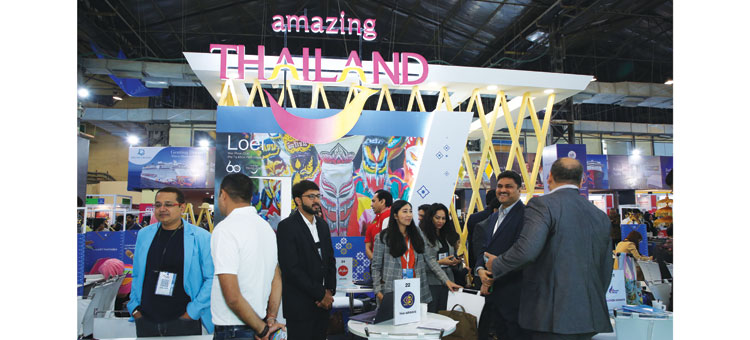 Africa's presence was also noteworthy – from Egypt to Rwanda, Kenya and Tanzania. Neighbouring countries of Sri Lanka and Nepal both had elaborate displays on the show floor. Sri Lanka made a come back with the second biggest pavilion while Nepal, a favourite at OTM, has been a regular, participating year after year.
A select group of travel trade and corporate travel buyers from India were hosted as VIP guests under OTM's Hosted Buyer Program. 500+ top travel trade buyers comprising India's biggest travel agents and tour operators alongside 50+ corporate decision-makers from companies like ICICI, Ericsson, Reliance, Adani, Sharekhan, Mahindra,
Raymond, Network 18 and others interacted with 1100+ exhibitors on the very busy show floor.
200+ travel trade buyers and 100+ corporate buyers based in Mumbai attended OTM as pre-registered partially hosted buyers. 50+ MICE Planners and Wedding Planners from Cineyug, ANR Weddings, Bariza Events and Tamarind Global attended OTM while 50+ top Wedding Planners based in Mumbai were also a part of WeddingSutra Engage, a special segment dedicated to the booming destination weddings market in India.
Interestingly, BLTM (Business + Leisure Travel & MICE) held on January 31 and February 1 at the Leela Ambience Convention Hotel, New Delhi is the only full-format trade show in India exclusively focused on Business, Leisure, Luxury and MICE travel. Positioned as a satellite event just before the big and mighty OTM Mumbai, BLTM provides an additional chance for its international participants, to interact exclusively with Business, Luxury/Leisure and MICE segments. The event has grown from strength to strength since its launch in 2016, with over 50 per cent growth in revenue in 2020 compared to 2019.
First-time participant Maldives had great things to share about the show. Haleela Naseer, Senior Marketing Coordinator, Maldives Marketing & PR Corporation said, "This is the first time Maldives is participating at BLTM and we got to meet really good buyers. We had excellent meetings, especially dealing with MICE. The show looks promising. It has been great!"
BLTM and OTM have both grown immensely, as is evident from the quality of buyers and visitors at these shows. In a special panel discussion on "How to effectively engage buyers with your destination" panellists from Taiwan Tourism Bureau, Singapore Tourism Board, Tourism Malaysia, One Above DMC and Veena World concurred on the importance of quality over quantity. The session was a part of the OTM Forum, India's premium travel conference with speakers including the Chief Business Officer of MakeMyTrip, Managing Director of BCD Travel, CEO of Thrillophilia and many others.
The curtains at OTM 2020 came down with a grand valedictory and awards ceremony, another star-studded affair graced by Yogendra Tripathi, IAS, Secretary, Ministry of Tourism, Government of India.
Other interesting segments at OTM included Cine Locales, WeddingSutra Engage and Swipe Right. To sum it up, Abraham Alapatt, President and Group Head – Marketing, Thomas Cook rightly said, "I can definitely say that OTM has grown in scale. I can feel the buzz. It's a lot more crowded and many more exhibitors this time, a sign of tremendous enthusiasm, excitement and participation. Overall, great vibe and energy."
OTM Mumbai is organised by Fairfest Media, India's leading travel trade show specialists backed by 30 years of experience.
---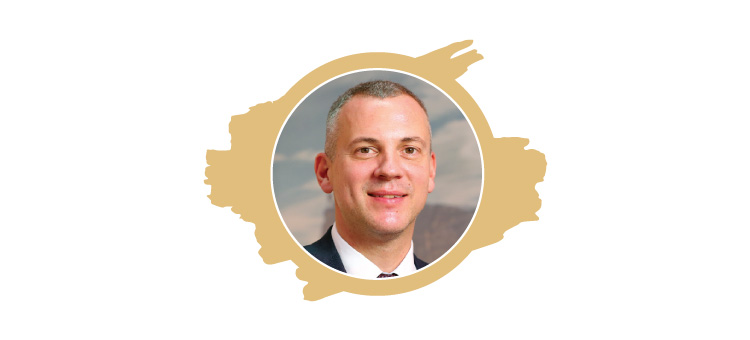 Florian Sengstschmid | CEO, Azerbaijan Tourism Board
"OTM is a great show for B2B connections and very important for western India market. We are participating along with 14 partners – hotels, DMCs and PCOs. 2019 has been an amazing year. We had 3.2 million tourists which is an increase of 11.7 per cent over 2018. We welcomed 65,000 Indians which is a whopping 70 per cent over the previous year. In the last one-and-a-half years, the arrival figure has multiplied four times. We are very optimistic about India. We don't have non-stop flight connections to India, still, we made this possible making India one of our top 10 source markets. The average length of stay of Indian visitors is four days. As a tourism board, we are pushing for a direct flight with Azerbaijan Airlines. In 2019, it was operating a seasonal charter to Delhi. We hope Indian carriers will also connect Baku. We issue an electronic visa in three hours for Indian travellers. We started welcoming MICE groups from India first and then the weddings and celebrations segment opened up for us. 60 per cent of traffic from India is MICE. We are extremely competitive in terms of pricing. Film shoots are also progressing well and we are working on a subsidy mechanism. Now we are also focusing on family and solo travellers from India engaging closely with partners and media. Baku is the main destination and the Baku Convention Centre can host 4000-5000 delegates. Indian food is widely available. Baku has more than 25 Indian restaurants. In 2020 we will continue to reach out with roadshows and destination training programs across the country. The focus this year will be tier II & III cities. A 4-city roadshow and 6-city destination training program have been planned. Azerbaijan is increasingly becoming a mono-destination especially for groups – MICE, weddings and families. Solo travellers combine Georgia and Azerbaijan. We are a year-round destination. In December-January, we have families combining a city break with ski resorts more for the snow experience than skiing."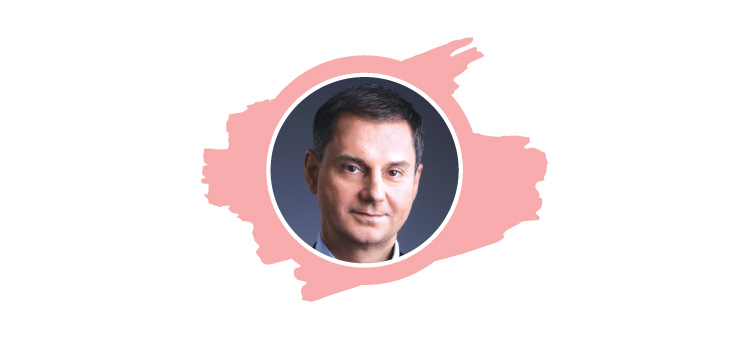 Harris Theocharis | Minister of Tourism, Greece
2019 has been an excellent year for tourism – we welcomed 4 per cent more tourists. In revenue terms, we grew by 13 per cent. Which means the quality of tourists has improved. That is how we want to position Greece. India is currently a very small market but we want to grow it. In the last few years, we have seen exponential growth but the base is small. We still have less than 1,00,000 people from India! This year we will work on three areas: enhance marketing efforts through workshops, roadshows and events like OTM; talk to airlines to explore direct flight connectivity and engage with consulate and ministry of foreign affairs to expedite the visa process. We mainly see leisure travellers and more millennials from India. Their stay is about eight days which is more than the global average and Indians spend more compared to other nationalities.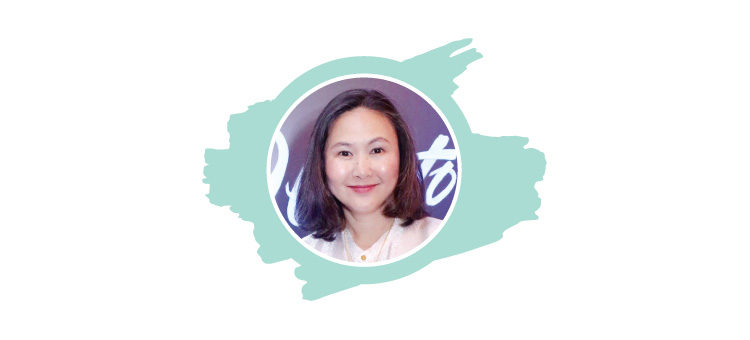 Cholada Siddhivarn | Director, Tourism Authority of Thailand, Mumbai Office
OTM is a very important platform for Tourism Authority of Thailand (TAT). We have seen a very good response for Thai sellers. When we opened the application for OTM this year, it got fully booked within five minutes! Thai sellers are eager to meet Indian partners at OTM as the quality of visitors is top-notch. We are trying to draw more millennials with products like adventure and sustainable tourism. TAT is also introducing new destinations like Kanchanaburi, Khao Yai, Chiang Mai, and Mae Hong Son which is unknown in India but has many adventure activities for millennials. The visa on arrival fee has been waived off for Indians till April and we hope our government will extend it even further. We are looking at tier II, III and IV cities in India for first-time visitors and promoting new destinations in tier I, II and III cities for repeat visitors. We see a lot of potential in Hyderabad, Pune, Indore and Vizag.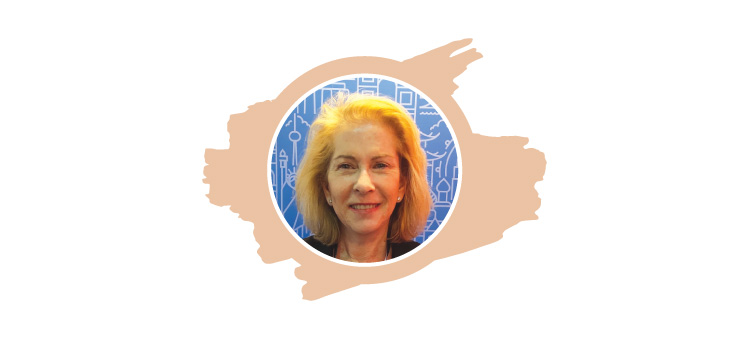 Elisa Robles-Fraga | Director, Tourism Office of Spain, Mumbai
We do not have a booth at OTM but this is certainly not a show I wanted to miss. I have walked the floors and the energy is exciting. Indians have embraced Spain ever since Zindagi Na Milega Dobara hit the screens. There has been no looking back since. We hope to sustain the momentum. Spain is a family destination though MICE is doing well too. Indians love experiences, shopping and nightlife and we have all of it. Spain as a wedding destination is also becoming fashionable. The average length of stay has touched 10 days. The average expenditure of Indian tourists is more than their European counterparts. They spend mostly on shopping and food. It helps that we have many Indian restaurants. Barcelona is the hub for Indian travellers and from there they commute by high-speed train to Madrid, and further to the south – Granada, Cadiz, Seville, Valencia. For those looking for nightlife, Ibiza island is certain to make it to their itinerary.
Yusuke Yamamoto | Executive Director, Japan National Tourism Organization, Delhi Office
Japan is an emerging destination in the India market. In 2019 we welcomed 1,70,000 visitors, a 14.2 per cent increase. Delhi and Mumbai are big markets with direct flights daily. The Delhi flights operated by Japan Airlines and All Nippon Airways (ANA) will shift to Tokyo Haneda Airport, on March 29. This airport is just 15 min. away from downtown Tokyo. This year, Chennai and Bengaluru markets are also doing well due to direct flight connectivity. ANA has started operating direct (three times weekly) from Chennai to Tokyo Narita. Japan Airlines will commence direct flight daily from Bengaluru to Tokyo Narita from March 2020. We are expecting to grow by more than 15 per cent this year. Our visa cost is just Rs. 520 and it's very easy to secure. Half of the travellers from India fall under the leisure segment and rest are corporate travellers, mostly incentive groups. Most Indian MICE groups go to Tokyo, Osaka and Yokohama. Mount Fuji and Hiroshima, apart from Tokyo, Osaka and Kyoto are popular with leisure travellers. The average length of stay is four days for business and seven days for leisure.
Tokyo and Kyoto are two of Japan's most popular tourist destinations and commonly travelled between via the Tokaido Shinkansen along what has become known as Japan's 'Golden Route'. Slowly the Alpine Route is also receiving attention. We just started promoting it. During May-June many visitors arrive in Japan to see the unique snow walls. We are more than just cherry blossom. We wish more and more Indian travellers explored Alpine, Hokkaido, Kyushu. We hope Indian travel partners will help us to introduce and promote new destinations.
This year we are hosting the Olympic Games in Tokyo. We have launched a new campaign 'Your Japan 2020'. The message is 'please discover Japan any which way you wish to.' We are having joint promotions with Thomas Cook, MakeMyTrip and Yatra, as well as airline partners.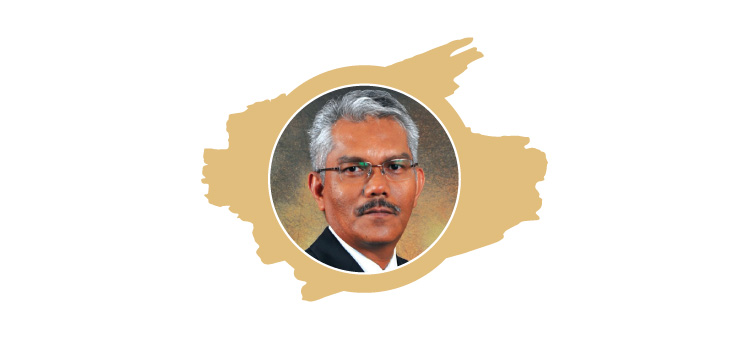 Zulkifly Bin Md Md Said | Deputy Director General, Planning, Tourism Malaysia
We are here at OTM because of our ongoing Visit 2020 campaign and India is one of our top 10 source markets. Sellers from Malaysia have excellent feedback on the high quality of leads they have generated around Indian weddings, MICE and group travel. We will continue to participate at OTM in the years to come. Malaysia registered 22 per cent growth in Indian arrivals in 2019 – around 7,30,000 tourists with an overnight stay. This year we are targeting 1 million tourists. More than 50 per cent of travelers from India fall under the leisure segment; rest being MICE and others. We feel there is tremendous potential to grow the Mice segment from India considering the proximity as well as air connectivity. We are offering MICE groups (minimum 150 pax and 3N stay) incentives like cultural performance and welcome dinner. Indian weddings market is also booming. In 2019 we hosted around 25 weddings. In 2020, we have 14 confirmed bookings so far with each group having about 250-300 pax. They prefer locations close to the beach and hence Langkawi island and Port Dickson are favourites. Air connectivity is improving too. Malaysian Airlines has increased frequency already. Malindo Air and Indigo also connect Kuala Lumpur. There are still empty flying slots to be fulfilled. Air Asia X will introduce a direct flight from Ahmedabad in April 2020.